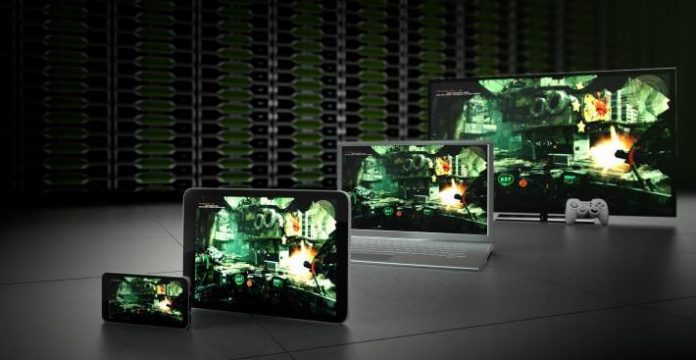 No time to waste on bulky hardware as cloud gaming, or also known as gaming on demand, is becoming more and more accessible to gamers from all corners of the globe. All giants in the field of technology, such as Microsoft, Google and Apple are gearing up to launch a series of new streaming platforms that will deliver game streaming services at a revolutionary innovative scale and remarkable quality of experience.
Such an impressive vision for the "Future of Gaming", as Google ingeniously expressed it, is surely going to bring some major changes to the ordinary gaming platforms we are so used to nowadays. This means that your hobbies will become more accessible anytime, anywhere and, in addition, much cheaper to run.
 New Technology is Shaping up User Experience
21st-century players demand interactive streamed products that can only be provided by means of innovative software design and relentless testing and perfection.
Thus, for example, various cost-effective gaming solutions on the go and mobile gaming are already widely available to French-speaking Canadian players. In fact, as stated by the Canadian Gaming Association, every year new technology is shaping up user experience by providing sophisticated user-friendly means of entertainment.
Mobile games are among the most popular entertainment experiences sought by various generations of Canadian players. The trill of hundreds of online games invites players to immerse themselves in a multisensory, dynamic gaming experience filled with dazzling bonuses, which are featured in the best Canadian gambling guide.
 What it Takes to Deliver Innovative Solutions
Globally, the most prominent trend is recorded in the shift of gaming environments as players gradually move from big PCs to laptops and, more increasingly, from gaming hardware to portable electronic devices, such as tablets and smartphones.
Indeed, all major players understand the need for staying ahead of the competition in order to deliver such innovative solutions. Therefore, starting from October 2019, Project xCloud, Microsoft's Xbox One gaming platform will be available for public preview test to gamers from the United States, United Kingdom and Korea.
Cloud Gaming will Revolutionize the Industry
Microsoft has recently invited players from these countries to register if they wish to be selected as testers to try out Gears 5, Sea of Thieves, Killer Instinct and Halo 5: Guardians on their mobile phones or tablets. Once the product is launched globally, gamers will be able to enjoy Xbox games freely by accessing a substantial collection of thrilling streamed game titles located on the cloud.
This is a fantastic cost-effective solution as you won't need to update your gaming PC and software and just simply pay a monthly subscription fee. The idea is already proving to be working well, based on the popularity of Netflix and Spotify. Why not apply it to gaming?
Microsoft, Google and Apple are Playing Big Games
This is exactly what was done by Google and Apple last year in the aim to catch up with Microsoft. As a result, new gaming services were launched, allowing players to pay for a subscription to access their favorite games and install them on mobile devices.
To deliver the most sophisticated innovative gaming services, Google is currently working on bringing its vision for the "Future of Gaming" to life. It has just been announced that Google game streaming will be run on Stadia, which will allow gamers to access games via the cloud by simply plugging in a Chromecast into their home TVs.
The Future Looks Brighter and Surely Cheaper
Stadia will be launched in Canada, the USA, the UK and Europe next year. With a minimal monthly subscription fee of $10 (£8) per month, this one-stop-shop for all your gaming needs, is surely going to be a big hit! Let's wait and see.
The future is here, and we only wonder what's coming next. Stay tuned to get the latest game releases and updates first.