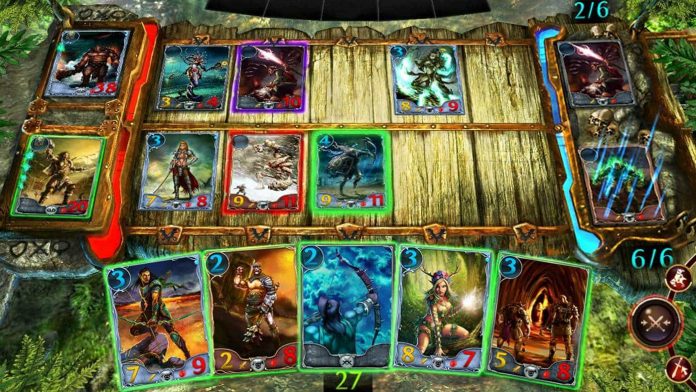 Of all the game genres in the world, few have such a tuned-in, dedicated fanbase like collectible card games (CCGs). Passionate about playing cards, there are both physical CCGs which use real, printed decks as well as digital collectible card games (sometimes called DCCGs) which allow people to collect cards and battle opponents using their computer or mobile device.
What Are the Most Successful Card Games?
By and large, Blizzard Entertainment's CCG, Hearthstone: Heroes of Warcraft, is the biggest DCCG on the block. The game, which uses the characters and lore of Blizzard's even more popular MMORPG, World of Warcraft, is officially the most popular CCG in North America. It is estimated to make $414 million from 14 million players in the region and will account for 26.7% of the global CCG revenue. This revenue is generally boosted by the release of expansion packs such as 2016's Whispers of the Old Gods as players pay more to bolster their card decks.
Hearthstone may be the leader of the pack but other, growing games include the likes of The Elder Scrolls Legend, a CCG which is based on the also-very-popular Elder Scrolls franchise. While it's unclear how much money the game has made exactly, it does have a sizeable fanbase and there is a lot of love for spin-offs of the franchise, with MMORPG The Elder Scrolls Online making our list of the top 100 online games.
Speaking of spin-offs, Gwent: The Witcher Card Game has also seen fantastic success since spinning off from fantasy RPG The Witcher 3: Wild Hunt, in which, it was so popular that developer CD Projekt RED was asked to make it a full game.
One notable outlier to this trend is Cards Against Humanity, the hilarious (and sometimes controversial) comedy card game which raised thousands of dollars on Kickstarter. Available as both a physical deck and as an online game called Cards Against Originality, it isn't a spin-off of anything, though it does use pop culture references. The fact that the game is still a success despite being a new IP just highlights how people enjoy the community aspect of card playing.
Why Are Card Games Still Popular?
You may think that digital card games are completely unlike traditional card games that you may be used to, but actually, card-based video games have a lot in common with classic card titles. You can see this when you compare the history of card games to today's DCCGs. According to Betway Casino, an early form of blackjack played by the Romans used wooden blocks which each had their own numerical values. This then evolved into the form as we know it today which first started to be played in France in the 17th century.
What these card games have in common is that they all assign values to different cards. Whereas in Hearthstone these values may include the health points and attack value of a minion, older card games, you're adding up those values to accumulate a set points total.
Likewise, in both games, there is some level of probability as you figure out the likelihood of a card popping up. The idea of collecting cards and adding numbers together is a fairly simple concept and it's the quick grasp of this that has allowed these sorts of games to remain popular in all of their forms.
What Will the CCG Industry Look Like in 2019?
In 2019, the existing crop of CCGs is expected to go from strength to strength, using esports in particular as a vehicle to drive them forward. The competitive side of these games, which includes events such as the Gwent Masters championship tournament and the Hearthstone DreamHack leagues, bring these games in front of new audiences. Just like professional card tournaments in the traditional card scene, these esports events encourage more people to play (and teach them new strategies).
But in addition to this, there will also be some new faces. Valve's Dota-themed CCG, Artifact is expected to make a splash in 2019 (it's also expected to become a big esports hit), while Magic The Gathering Arena is currently in beta with a full launch expected in 2019.
So, if you're a fan of collecting and battling cards, the world of CCGs is only going to get more interesting. Count us in!