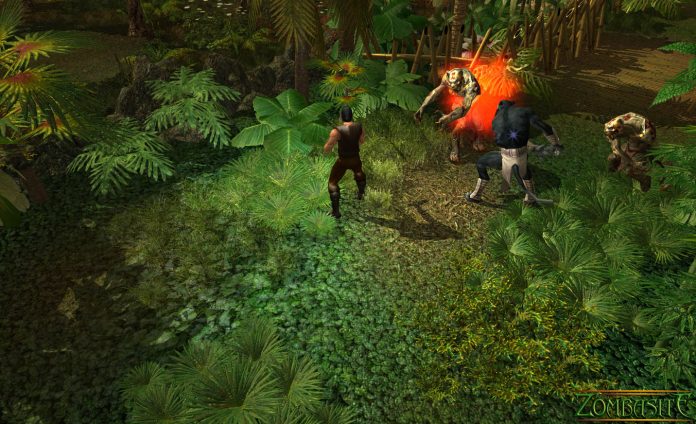 Zombasite is an action RPG that GameOgre has previewed and made a gameplay video for.
Screenshot: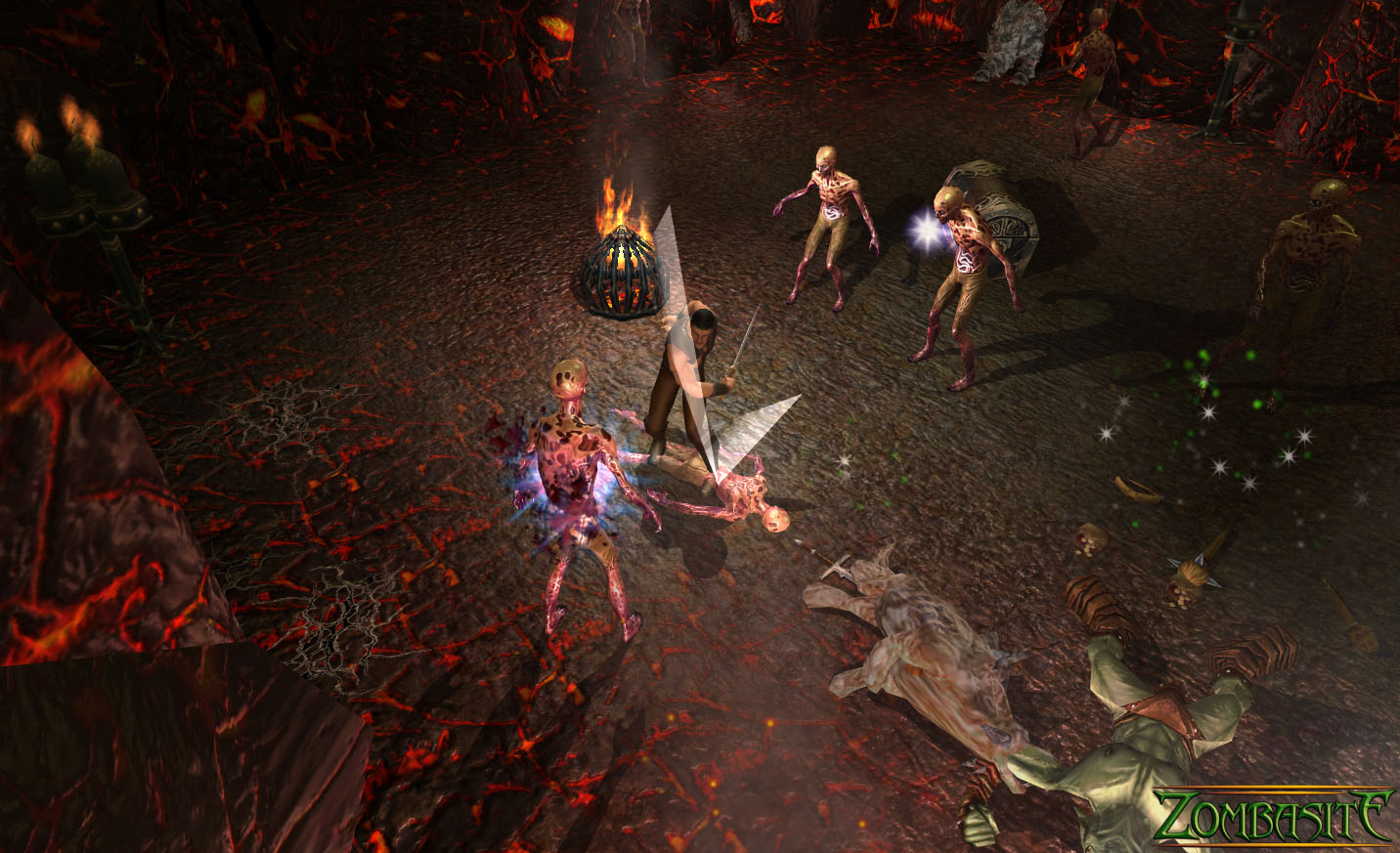 Review:
Zombasite is made by Soldak Entertainment which is a small indie game company that has produced quite a few games that can be considered hidden gems because they offer depth and features that have been craved for in much more popular games. A good example of this is Din's Curse, which is a personal favorite of mine. Din's Curse is unpredictable action RPG and has many features that I wish Diablo had such as villages invasions and more overall depth. Zombasite continues a lot of the gaming goodness from Din's Curse, but this time the setting is a zombia apocalypse. Of course, this is a first that I have seen for an action RPG setting.
That said, unique and unpredictable are two words that best describe this game. The game world is very dynamic that constantly evolves on its own. Do not be surprised to see fighting when you first load up the game on the menu screen. One of the first things you do in the game is make a character to play and name a faction. This game is not a MMORPG, but you will see quite a bit about other factions and about members of your faction even if you are playing solo. Thus, it does feel like you are playing a MMO online game even though you are really not.
The downside of Zombasite is based around the similarities to Din's Curse which is considerably older and the fact that the game is not well known yet. Why is that important? It is important because the game has a multiplayer mode despite a very small following. In fact,. I went to livestream the game on Twitch yesterday, but Twitch said they did not support the game. Also, the graphics are not much better than Din's Curse. Yes, gameplay is more important overall, but it would be great for graphics to evolve as well. Overall, Zombasite is must try for any action RPG fan that can buy a code for it.
Pros:
Low system requirements.
Can make hybrid characters.
Constant random events.
Loot system where the items matter.
The AI is smart you feel like you are playing other players.
Much deeper than other zombie games and action RPGs.
Something is always going on and displayed in text.
NPCs can change how they feel about you based on your actions.
Unique setting for genre.
Passionate developers.
Player stash storage in town.
Great class selection.
Bosses can appear randomly.
Great sound effects.
Grinding is not a problem since it seems like something is going on all the time.
Tells you who the most powerful clain is in the game.
You can play tower defense in town.
Clans can level up.
Can enter secret areas.
Cons:
Graphics could be improved.
Multiplayer needs more people.
Can get overly chaotic at times.
No presence on Twitch.
Has a little too much of Din's Curse.
Price of $19.99 could prevent players from being able to experience the game.
Review Score:
8/10 Clubs or 4/5 Stars
Game Trailer: