2006 Online Game Awards
This year was notable for the continuing rise of the Free MMORPG genre as more games moved to a model where there are no subscription fees, but premium items can be bought with real money. As far as the awards go, there are a few new categories: New Free MMORPG of the Year, Most Anticipated Game for 2007, and Non-Fantasy MMORPG of the Year. That over with, let's get to the awards!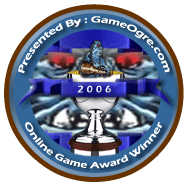 New Free MMORPG of the Year
Rappelz
Although well-known Guild Wars also sports some tremendous eye-candy, Rappelz is really the first Free MMORPG available only via download that can rival many pay-to-play MMOs. In a genre that is lead by games with graphics no where near most p2p MMOs like RuneScape and Maple Story, Rappelz stands out as a glimpse of the future for the entire Free MMO industry. One of the few things holding it back right now is the huge download that basically requires a broadband connection to complete in a reasonable amount of time.
Runners-Up:
Silkroad Online, Hero Online, Eudemons Online
New Game of the Year: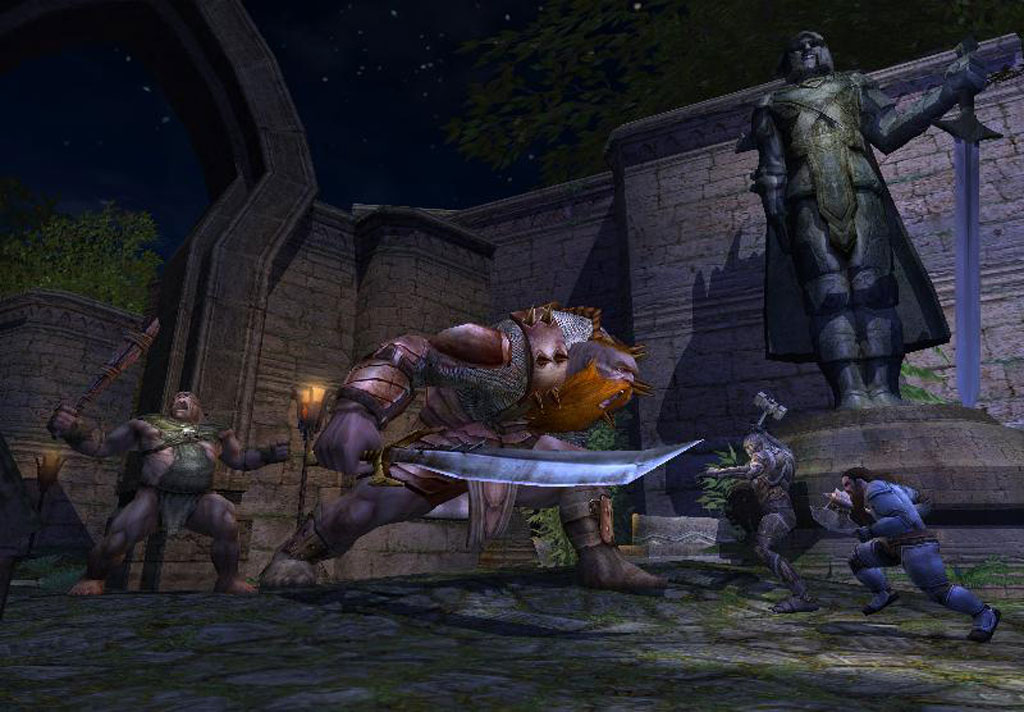 Dungeons and Dragons Online
Although definitely not a World of Warcraft killer as once anticipated, Dungeons & Dragons Online has developed into a solid MMO after a very disappointing launch. When DDO launched in early 2006 it left gamers with a feeling that the game was lacking due to no PvP, no auction houses, being confined to the city of StormReach, and dungeons that did not have the solo player in mind at all. However, the game has issued free content updates to rectify all of these problems and more. Look for DDO to be among the top fantasy MMOs for years to come.
Runners-Up:
Rappelz, Hero Online, Guild Wars Nightfall
Most Anticipated Game for 2007: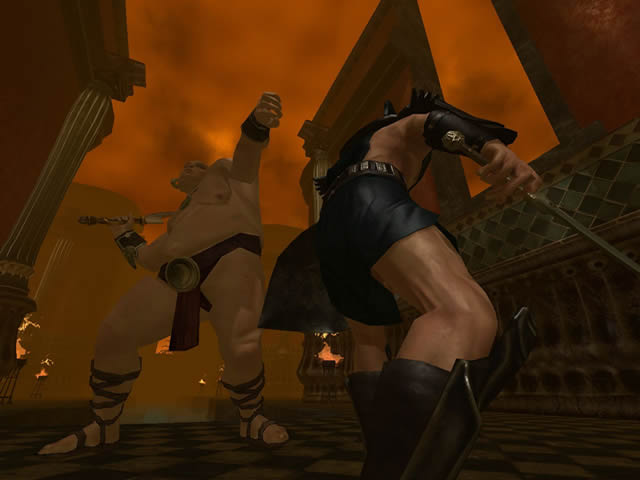 Age of Conan
Not only is Conan one of the most famous fantasy characters ever, but Conan's dark and mature world is perfect for an MMO that targets a more adult audience. Forget about cute little pixies and bright colors in this game. Instead, expect more of a savage experience. Look for this brooding world, brutal combat, and a large single-player (the first part of the game can only be played solo) focus to appeal to both hardcore and casual gamers alike. Although the Burning Crusade expansion for World of Warcraft will likely be played by more gamers, Age of Conan could take the industry in a different direction if it fulfills on its potential. Vanguard also has industry-changing potential, but may not achieve the same mainstream success that Age of Conan seems destined for.
Runners-Up:
Vanguard, Lord of the Rings Online, WoW: Burning Crusade
Best Gaming Value: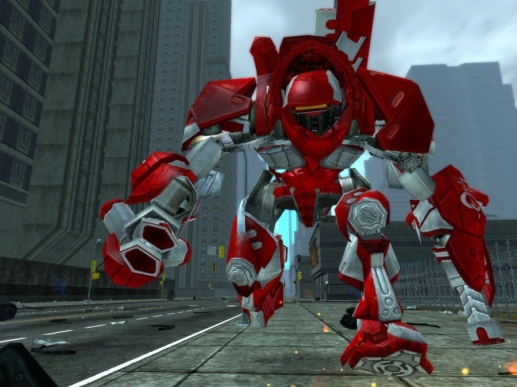 City of Heroes
Although last year's winner, Guild Wars, continues to be one of the best value in gaming with three high-quality chapters, those chapters did come at full retail prices when first released. City of Heroes, on the other hand, has issued 8 free major content updates since its launch and now offers a Good vs. Evil edition where both City of Heroes and its expansion/sequel, City of Villains, can be be purchased for a relatively low price in one box. If that were not enough, CoH also comes with free comic books via the game's website.
Runners-Up:
Neverwinter Nights 2, F.E.A.R., Guild Wars
Most Innovative Online Game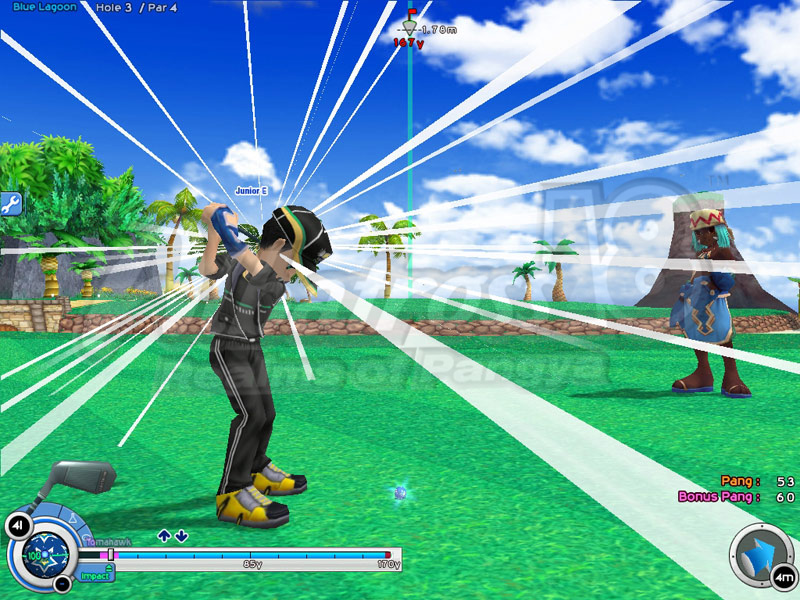 Albatross 18
While its not the only golf-themed MMO (Shot Online being another), Albatross 18 manages a better combination of fantasy and golf in order to break the generic golfing sim mold. Thus, the game appeals to more than just avid golf fans. As far as other games go, Guildwars Nightfall aided the solo player in MMOs by introducing the hero system. Although neither game was a huge success, both Archlord and Auto Assault brought innovations to the MMO genre. Archlord brought in the concept of the ultimate ruler while Auto Assault introduced the car MMO shooter.
Runners-Up:
Archlord, Guild Wars Nightfall, Auto Assault
Best Online Shooter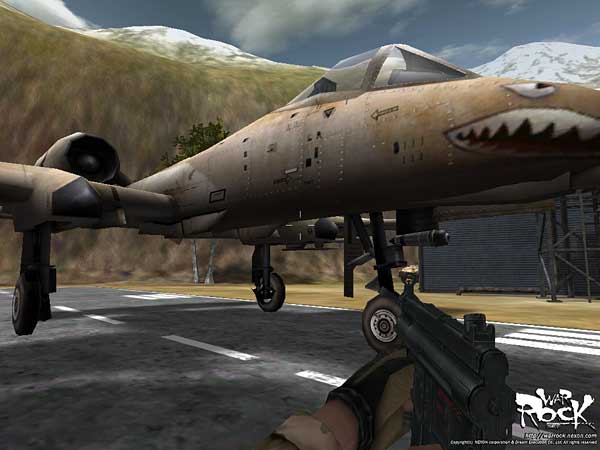 War Rock
Unlike past winners of the award (Half-life 2 and Battlefield 2), War Rock is a free multiplayer shooter that can play on nearly any PC. This game also continues to grow with new maps, vehicles, and weapons through updates. Instead of having to buy the box in a store or having a monthly fee, players have the option of paying for game enhancing items and services only if they want to. Look for War Rock to spawn many clones as it takes full advantage of the Internet while larger more high-profile shooters stick to boxes and issuing sequels.
Runners-Up:
F.E.A.R. Combat, Battlefield 2142, Prey
Best Retail Online RPG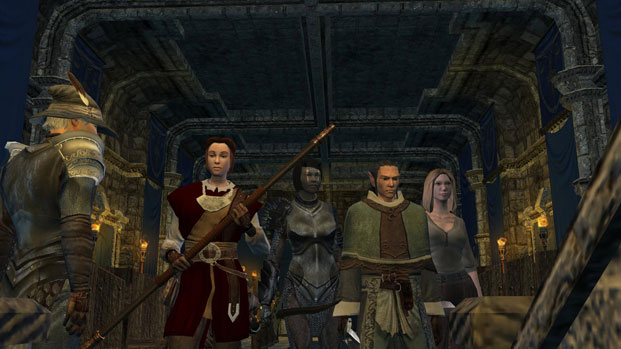 Neverwinter Nights 2
Not a very strong year for the genre as most of the major games were not released until late in the year. Neverwinter Nights 2 eeks out with the award by improving over the first game in terms of having a party and a better story. Both party-based adventuring and strong stories are stables of the D&D universe and were of the very few weaknesses that the original game had. NWN 2 bolsters future replay value by continuing to support player-made modules.
Runners-Up:
Dark Messiah of Might and Magic, Neverwinter Nights, Titan Quest
Best Free Online RPG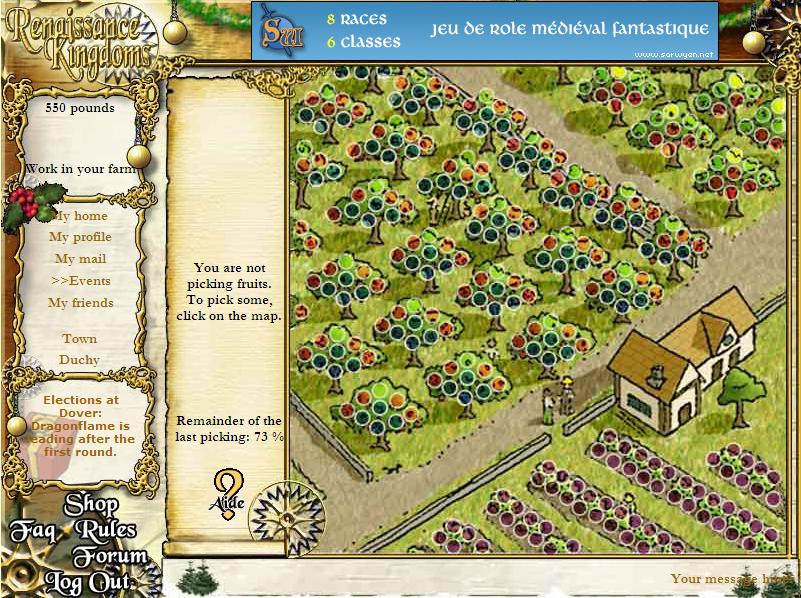 Renaissance Kingdoms
In a genre littered with countless pimp clones and usually generic fantasy games, Renaissance Kingdoms features a realistic setting and engaging politics. Besides having several different interesting character paths such as being a monk, merchant, rebel and even town drunk, players can run for mayor of different cities/towns. When a player is elected mayor of a city, the result is is displayed on the game's main page for everybody to see. Towns also complete to be the richest in the game.
Runners-Up:
Pardus, Hobo Wars, Rubies of Eventide
Best Free MMORPG
Maple Story
Easily the toughest category to choose this year since the Free MMORPG industry is stronger than ever and several major games are establishing themselves as clear leaders. In fact, all 3 runner-ups can make a strong claim for the award. However, Maple Story edges by the other 3 due to upsetting RuneScape in the MMORPG Showdown tournament, unique graphics and game play for the genre, and strong worldwide popularity.
Runners-Up:
Guild Wars, Rappelz, RuneScape
Non-Fantasy MMORPG of the Year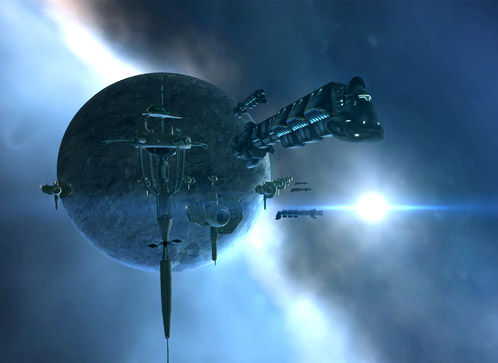 Eve Online
Although it barely lost to World of Warcraft in the MMO tournament, Eve Online continues to be one of the best pay-to-play MMOs in the world. Not surprisingly, Eve is one of the top games that players turn to when they tire of WoW or fantasy MMOs in general. When it comes to science fiction MMOs, there is simply no game in Eve's league right now.
Runners-Up:
City of Heroes, Auto Assault, Anarchy Online
Best MMORPG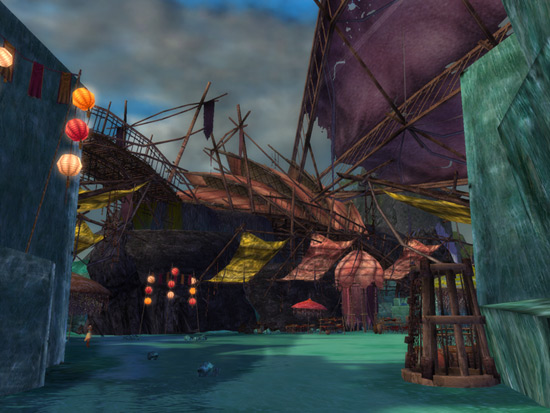 Guild Wars
Unlike the previous two years, this year's Best MMORPG was chosen via voting by GameOgre.com Review Members. There were a total of 16 top MMORPGs that went head-to-head each week. In the end, Guild Wars finally toppled World of Warcraft in the finals to be the first game to claim this award other than the juggernaut from Blizzard. Not surprisingly, one of the deciding factors that lead to Guild Wars' victory was that it does not charge a monthly fee.
Runners-Up:
World of Warcraft, Eve Online, Maple Story
GameOgre.com's Online Game Of The Year For 2006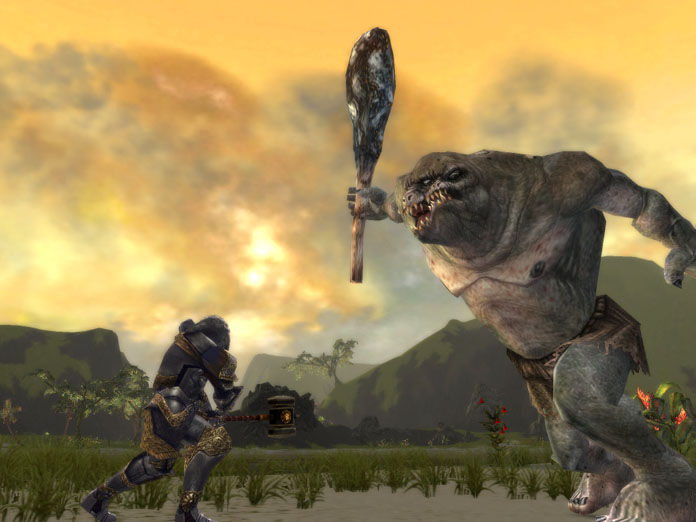 Guild Wars
While World of Warcraft failed to deliver the Burning Crusade expansion in 2006, Guild Wars released not one but two high quality chapters. Each chapter (Factions and Nightfall) offers a different theme and an overall improvement in the series. These chapters and Guild Wars' non-subscription model made it too tough for any game to match, including WoW. In other words, Guild Wars finally arrived in full force in 2006 after not quite meeting its potential in 2005. However, it will be extremely tough for Guild Wars to repeat in 2007 due to The Burning Crusade finally being released and a few highly-anticipated MMORPGs like the Age of Conan and Vanguard.
Runners-Up:
World of Warcraft, RuneScape, Eve Online
GameOgre.com's 2005 Online Game Awards
GameOgre.com's 2004 Online Game Awards