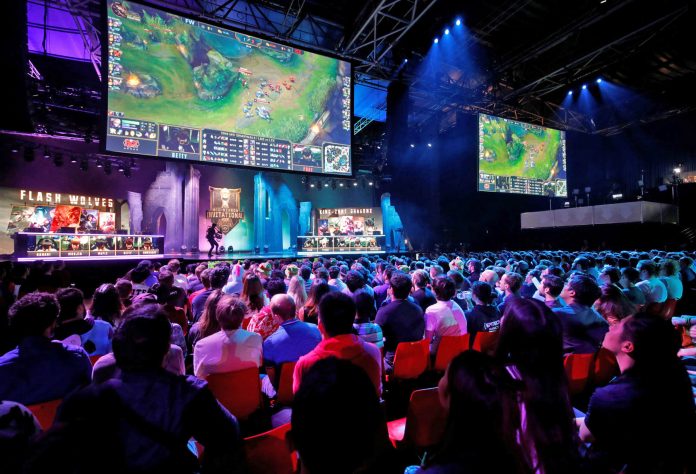 The digital revolution is progressing at a rapid pace, we've become so reliant on technology in our everyday lives. It's shaped the way we eat, keep fit, watch TV, communicate and travel.  As one of the most recent technological advancements, video games have been at the forefront of innovation.
Esports lie in a very competitive sector, the amalgamation of sustainability and creativity is vital to ensure long-term success, the gaming industry has in the past few years adapted new technologies in a way that is truly reshaping digital media. Its predicted that by 2022, competitive gaming will have 645 million participants with revenues as high as $3.2bn. This means that this industry doesn't just seek attraction from a small group of kids who hide away in their bedrooms and don't see daylight for days… we now have a generation who have redefined what esports is.
Below we list five trends about esports which may have been factors why entrepreneurs such as Tej Kohli, Robert Kraft and Alex Rodriguez sought an interest in the industry and chose to invest.
Cross-screen entertainment
As a result of smartphones and tablets now being used as a device to play games on, we've seen a common adoption of the four-screen segmentation model which was introduced to the world in early 2012. Since then, cross-screen gaming has become increasingly popular, but not in the way that you think. Trends show consumers using one screen, predominantly a computer screen or TV to actually play the game, but a smartphone or tablet to watch game content, tricks, hacks and also research on industry trends as they seek out the newest and latest games to play. 
Live Streaming
The ability to stream a game live at the click of button coupled with open source capturing and broadcasting tools has led to the dramatic increase in the number of hours spent watching video game content. In particular, games that enable creativity and amplify competition often stimulate an individual's gameplay moments that are then shared around the globe and viewed by a larger audience. 
The rise of Platforms Offering Live Esports Coverage
More people are watching esports videos because online platforms have made esports content consumption much easier and readily available. Streamers use these platforms to broadcast live coverage of events including their own gameplay.  In accordance to Streamlabs, Twitch and YouTube lead the race with 1.13 million active streamers  who are able to participate in their favourite events and engage with their esports idols.
Esports as a service
Esports has become a service that has reshaped the way in which the industry sells content. It's usually a free-to-play service, with games being accessible free of charge, yet reaches a wide audience. The opportunities to monetize this are endless.
Communities and databases growing organically
The facilitation of content creation has led to a rise in fan base accounts. Previously, companies would rely on a third-party company to create these fan sites and communities, however nowadays the fans themselves are growing and creating their own platforms. Minecraft is a great example of this. The success of the game has been influenced by the millions of YouTube videos and content from influencers such as Stampycat who have transformed the game into a culture, explored on a global scale.
It's safe to say that the esports industry has seen tremendous growth over the years both in terms of viewership and revenue. The trends outlined here are just some of the reasons this industry is certainly one to watch.