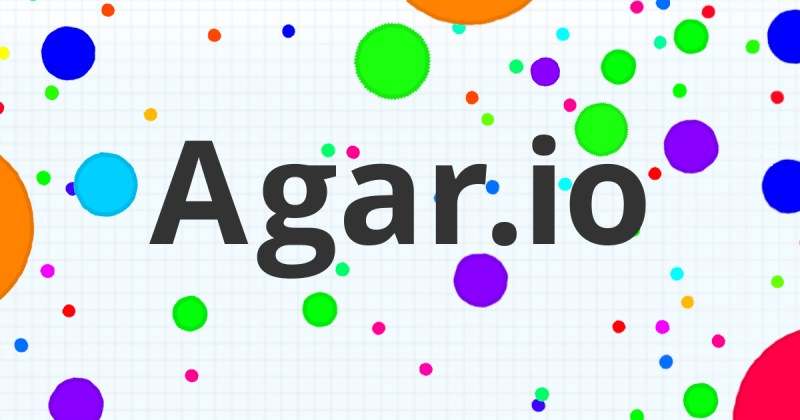 In Agario, you play as a cell that starts with 10 mass, and then you try to grow as large as you can to reign over the leaderboard, or work with other players in any other manner you wish. You can choose your own name, and some names have skins tied to them that cover your cell.
Review Archive
Post Date: 11:14 25-08-2015
Rating: 10
Author: Garagos
Comment: That is great game, I played it with one my friend till we waiting for something, can't remember what… But I can say you I have fun in that game. Recommend to everybody 🙂
Post Date: 17:46 29-07-2015
Rating: 8
Author: Septera
Comment: Agario is free to play addictive browser game.You can choose from game mods such as free for all or team.
When you select name and server you will spawn as small colored blob.The point of game is to get bigger by eating small blobs or other players,also you have to be careful to not get eaten by other players.
Even tho game is simple to figure out it requires a tactical approach in case you want to maintain number one spot.
Post Date: 20:52 28-07-2015
Rating: 5
Author: beniq10
Comment: Vrey cool game i like it, hahha Obama skin funny
Post Date: 11:46 23-07-2015
Rating: 9
Author: SulzYee
Comment: First time playing this game, I like it… It is simple and a bit funny… You have your circle witch you control, eating a smaller circles make you bigger, stay as much as you can alive… Like that contest of the game, you can try you dont have anything to lose… I like game named "Pac-Man", but this game is a bit like, and i love it.
Post Date: 07:38 23-07-2015
Rating: 9
Author: axwellshm
Comment: Pretty simple game. First I have played the Dot Muncher which is just the same of this game, and then I saw Pewdiepie's video and I started playing agario. Problem on phone the miniclip version is lagging much for me, so I kinda disliked it just because of that.
Post Date: 16:26 20-07-2015
Rating: 10
Author: agarioskins
Comment: This is one of the most addictive game I have ever played. Players can also change their cell skins. My favourite skin: Obama