Age of Conan Reviews & Info
Combines brutal combat with mature themes and massive PvP. One of the best examples of a "next-generation" MMORPG. Although not perfect, Age of Conan is one of the few new MMORPGs over the past 2 years to become an immediate hit.
MMORPG Rank by GameOgre: #3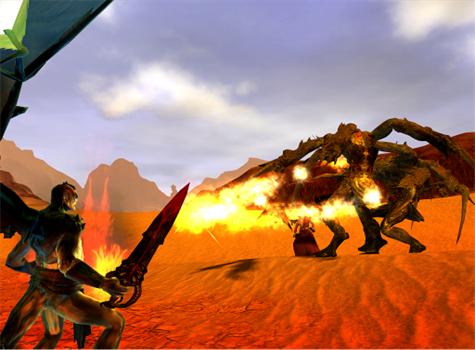 Select Reviews on Age of Conan From GameOgre Review Members
Author: Sheltlock
Rating: 10
Comment: At the beginning of any large MMORPG release there will be glitches and, yes, this game has those. However, Funcom is amazing at fixing them fast! Besides that, 1 Million preorders have been recorded. Why? Because this game rules and tears up all others. The PvP is amazing, the graphics are amazing, and the combat is actually fun.
Author: Bistro
Rating: 10
Comment: Anybody who says this game has bad graphics is wrong! I have never seen better in a MMO, I can u tell that much. Conan has its whiners and cry babies, but the game is still awesome. Where else can u whack of somebody's head when just starting out?
Age of Conan Game Forum
Main forum for Age of Conan on GameOgre.com. Forum members can create new threads, share tips, ask questions, and discuss various aspects of Age of Conan with other players.
Online Game Battle Tournament: Best MMORPG
Age of Conan defeated World of Warcraft in the MMORPG finals of the tournament.