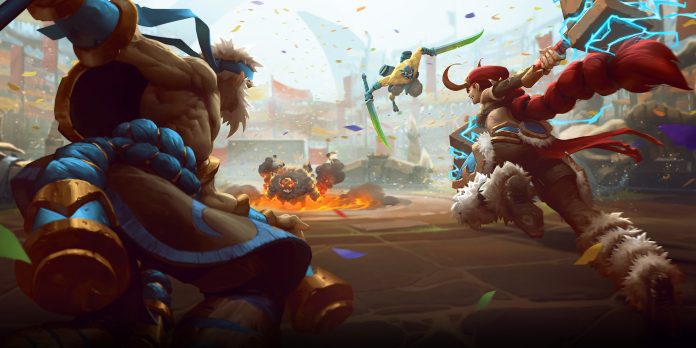 Battlerite is a team brawler that just entered Early Access on Steam to acclaimed success on Sepetember 20, 2016. In fact, the game is already the top seller on Steam in one day. Not surprisingly, the game is also one of the top games on Twitch as well. However, the game itself is set to be free -to-play when it officially launches probably sometime in 2017. Then what are you buying now on Steam? You buying founder status along with all the champions present and future. Most importantly for now, though, is that the current $20 full price is for instant access to the game. Otherwise, you will have to wait until the game launches to play for free. There is also an additional pack for $30 with much more bells and whistles to show more support for the game.
Screenshot: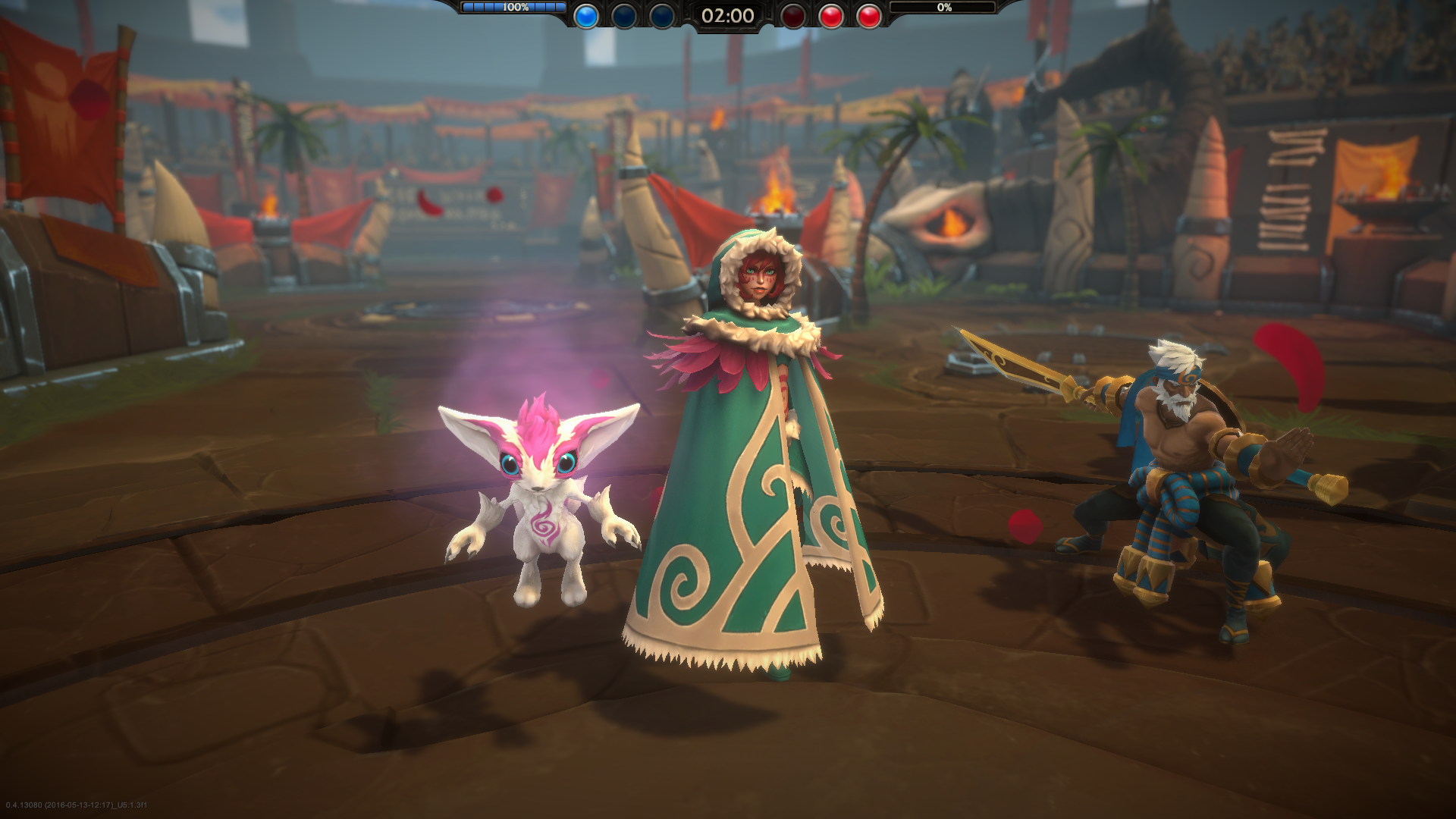 Game Review:
If you missed recent mega blockbusters such as Overwatch and Rocket League when they first launched, don't worry because you may have another chance at getting in at the very beginning of a very hot game with Battlerite. Battlerite is an action-packed team brawler arena game that, like the previous two games, has taken the best elements from MOBAs to make an incredible fighting game. There is no worrying about minions or lanes or even having to hear trash talk from enemies or teammates. If somebody is talking trash in this game, they are likely going to die.
Talking players will likely die because there is no time for talking. Matches are down and dirty because Battlerite dispenses with all the fluff that usually precedes such action in most other games. There are no towers to take down or levels to grind, just two teams looking to kill each other in a small arena.  Actually, the arena can contract over time with a darkness that damages and eventually kills anybody inside it. This lovely feature is called Sudden Death. When I first saw it, I thought it was signaling an overtime period. However, that is not the case if you find yourself in it. The only way to avoid it is to stay in the light.
If your teams wins three games they get the victory and help to advance you and your chosen champion further. You also get chests by completing tasks such as finishing the tutorial, joining the game's Steam Group (that got me 4 or 5 chests), and daily quests. The chests are nice and usually offer up avatars along with rare items. Lastly, the different champions drive home the fact that you must learn each one to achieve success in the arena.
Game Score:
10 clubs out of 10 (5 stars)
Game Trailer: