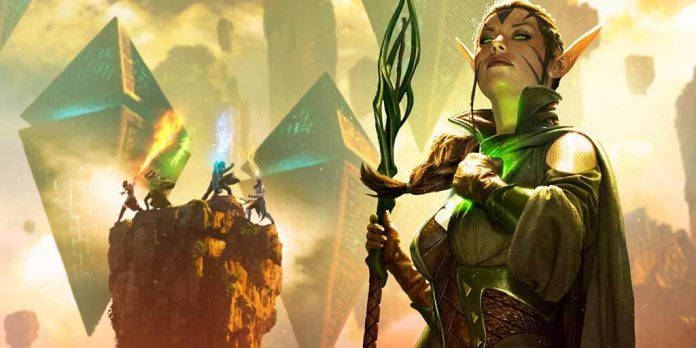 What are the best MMORPGs you can play on PC right now? It's a tough question, but that's a good thing. With so many enthralling MMORPGs on the market right now, knowing which one to sink your teeth into text can be tough. But we've got some tips if you're not sure where to start.
But what makes a great MMORPG? It has to be something that allows you to get lost in its world and it has to keep you wanting to come back for more. Those are the things that matter most, and there are plenty of games that do those things in their own unique ways. Those are the kinds of games we want to talk about today. It was tough narrowing down the options but we've got 5 games to talk about that you won't want to miss out on.
Read on now to find out about the top MMORPGs you can play in 2019. After you've done that, be sure to try out the ones that you haven't had the chance to play yet.
Elder Scrolls Online 
Elder Scrolls might have gotten off to a slightly rocky start, but few could doubt that it's turned into one of the best MMORPGs around right now. It's a genuine pleasure to relax into your gaming chair and spent hour after hour exploring the rich Elder Scrolls tradition in an online multiplayer context. This one is set 1000 years before Skyrim, offering something familiar yet different from what players already know.
There's a whole continent to explore and you can do all of the things you probably already love about Elder Scrolls games. In particular, exploring dungeons, crafting unique weapons and generally adventuring in the games stunning landscapes are what players love about the game. There are expansions that add further depth to the game playing experience. There's no chance at all of you getting bored of running out of things to do anytime soon if you're just starting out in the game. 
Skyforge 
If you're looking for an MMORPG that offers a class system that you've never experienced before, Skyforge is one of the games you should try out. We all know that class systems in these kinds of games can get repetitive; you often know what to expect before you've even booted up the game for the first time. But the class system in Skyforge allows you to repeatedly and dramatically change the nature of the gaming experience you have because the classes are so impactful and varied.
Skyforge also manages to bridge the gap between its linear story and its wider MMO side very well indeed. That's something that many MMORPGs struggle with, but not Skyforge. Tackling challenges with groups is definitely very challenging, but that makes it even more rewarding when your team gets a ton of loot at the end of it. Overall, it's a supremely well-balanced MMORPG. 
Neverwinter 
Neverwinter is the MMORPG you should latch onto if you're a fan of Dungeons & Dragons. From the locations to the spells and classes, it has it all. The game is based on the tabletop game that's so beloved by fans, and in all honesty, it more than rises to the challenge of taking a tabletop game and translating it into an MMORPG in a way that feels authentic and natural. It can't have been an easy task, but Neverwinter has certainly managed to pull it off.
Free classes and races are added via free expansions, giving you plenty of content to play through and experience. There are whole new lands and completely new experiences to have, adding more depth and variety than is usually offered in an MMORPG like this. The community around the game is fantastic too, and if you're into mods and fan-created content, you'll certainly have a good time exploring that stuff in Neverwinter. And you can start playing it for free.
Blade & Soul 
This fantasy martial arts MMORPG is beautifully designed, adding to the immersion and making you feel genuinely attached to its unique world. Blade & Soul has a visual style like no other that you'll find in an MMORPG right now and its range of compelling classes are certainly versatile and appealing enough to be a big selling point for the game. There are so many ways to experience the game.
The combat system is what really makes Blade & Soul stand out from the crowd, however. With counter attacks and fast-moving combos, there's a level of skill that you'll develop as you continue playing the game. It makes playing, practising and improving a rewarding experience that can sometimes be lacking in other MMORPGs. You can go solo or team up with others to tackle enemies and dungeons across the map. 
Runescape
Yes, Runescape has been around forever, but it's one of those MMORPGs that won't go away and, frankly, we hope it never does. That's because the game just keeps getting better and better. Players are still flocking to the game and fresh content is always being released by the developers. Whether you're new to it or been playing it for years, there's always something new to do.
The Runescape community is also very open and welcoming, so despite it being a game that's been around for a long time, you won't have any troubles getting started or finding help and advice when you need it from people who know the game like the backs of their hands. The lore of the game is so deep and the adventures so rich; it's hard not to have a good time with Runescape.
There are lots of great MMORPGs that are vibrant and fun, but these are the ones that can be considered to the top ones right now. Of course, there are many fantastic MMORPGs that didn't make the cut, so don't take it too personally if your favourite is missing! But if you haven't found time for any of the games mentioned above, be sure to do so.