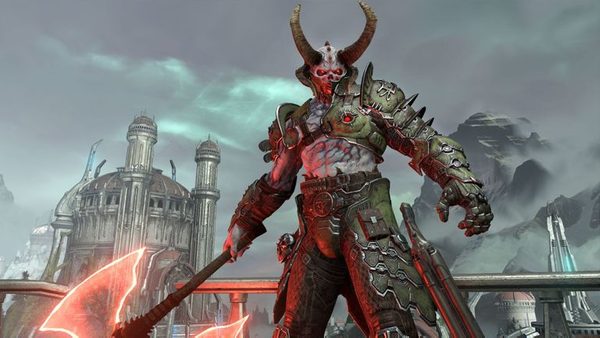 We're finally hitting the final quarter of the year, and boy oh boy, what journey it was for gamers around the world. We've seen a bunch of great releases throughout different platform, but the year is not over yet! Sony seems to end the year with a strong note, but they're not the only ones. A bunch of games are set to be released in the last quarter of the year, and the game titles that are coming out is just delectable. In this article, we've compiled a couple of games that we think would be worth to look out for.
Luigi's Mansion 3 (Switch, October 31, 2019)
The wait is finally over, ladies and gentlemen. For we are graced with the 3rd instalment of this spooky series, Luigi's Mansion 3! 6 years in the making, the game takes place with same premise familiar to those who've played the previous 2. You play as Luigi, who got invited into rather unseemly looking hotel, with the other cast of the series. And we all know how this is going to turn out. Bunch of ghosts who are also "guests" in the hotel that refuse to move on and turns aggressive against our poor Luigi. And as always, the handy plumber takes out his ghost busting tools and deals with them. The game features various new functions, and the game play trailer looks very polished. Luigi's Mansion 3 looks promising and we've not been disappointed so far!
MediEvil – Remake ( PS4, October 25, 2019 )
The first we've seen MediEvil was in 1998, a game for PlayStation 1. And at that time, you could tell that the game is very ambitious and has established itself as a cult hack-and-slash classic, but the technology at the time did not really allow the game to fully realize its potential. Now, back at it again, the MediEvil remake will see an upgraded version of the first game as well as added new features that makes the game an absolute darling to play. Most of the new features can be seen in the combat, and you could have a taste for yourself, as Sony has released a short-lived demo for the game two days ago to give players the general sense of what's to come upon release. Check it out today!
Pokémon Sword, Pokémon Shield (Switch, November 15, 2019)
Most of us grew up playing Pokémon in one point of our lives. From the first-generation Gameboy releases to the newest ones released on Switch, as well as spin offs on mobile, Pokémon is here to stay. And it warms my heart to see a game that I love to get a great upgrade in terms of perspective, as seen here in the trailer. The reworked perspective just gives the world an awesome depth to the game and the updated graphics pretty much improves the gameplay which sticks to its traditional game mechanics.
Shenmue 3 (PS4, November 19, 2019)
If you're a big fan of the Shenmue, then you've must endure the agony of the wait, as well as the recent dramas that has fallen to this. Putting all that aside, objectively the game is something a lot of the fans have waited for a good 10 years. If you're one of the backers of the game, then you're in luck as you'll gain early access to the game. Shenmue 3 is your classic action-adventure game which follows protagonist, a martial artist prodigy who continues his quest to avenge his father's death. And over the course of the journey, players will meet new characters that will define the plot of the new game. Shenmue 3 promises to be a great addition of the franchise and we have nothing more to ask except for great gameplay involving martial arts and some good ol' stories. It's like being a part of a Hong Kong kung fu movie!
Grid (PS4, Xbox One, October 11 2019)
A game list is never complete without a racing title, and Grid makes into the list. Racing games are looking exceptionally realistic today as it boasts improved environmental effects as well as smooth and crispy graphics, and very, very believable physics. The game also features an interesting feature that we've all longer for. An actual A.I. And not just that. The game features a Nemesis System where the A.I will extra aggressive against you if you manage to hit it one too many times. The game also features a multitude of A.I profiles so that each of your race on the track will not be the same. Grid promises hours and hours of gameplay, and a different experience in each track.
Ghost Recon Breakpoint (PS4, Xbox One, PC, October 4 2019)
Following after the premise of Ghost Recon Wildlands, Breakpoint looks to bring more excitement into the franchise with new storyline, as well as features. Featuring interesting game mechanics, Breakpoint sets in a fictional open world, whereby players are to complete missions and traverse obstacles using tactics. Guns a blazing tactics usually falls short as this game is defined as a tactical shooter. So, provide cover fire, flank, use special weapons and your environment as cover to take down your enemies. Gamers will have the choice of different character classes that allows you tackle the game and take on a specific role in team fights. Ubisoft also announced additional classes along the way, so look out for that too.
Call of Duty: Modern Warfare (PS4, Xbox One, PC, October 25 2019)
Another popular franchise with a strong following, Call of Duty: Modern Warfare serves as a soft reboot to the sub-series that looks to deliver intense and realistic gaming experience. The game also sets out as the first title of the franchise with cross platform multiplayer. Compared to predecessors, Call of Duty: Modern Warfare let players experience a more tactical shootout, instead of spraying on everything that moves. So, there will be choices to be made by the player as they try to push forward into enemy territory. Whatever it is, FPS shooting games are to be enjoyed with friends and with the multiplatform multiplayer enabled for this game, there will be no barrier to stop from gamers to have an awesome time.
The Outer Worlds (PS4, Xbox One, PC, October 25, 2019)
The Outer Worlds has a strong resemblance to elements of Bioshock, as well as Fallout Las Vegas, although the colors that's in the game is something out of this world. The game does take place in outer space, in various different planets. Players get to recruit NPCs into their space squad, and get on the missions. Different NPCs have unique abilities which will contribute to the combat differently. There is a story in place, so here's hoping that it's a good one. The weapons in The Outer Worlds have an upgrading system in place. There's also experience which can be used to unlock new stuff as well as new skills for your squad.
Doom Eternal (PS4, Xbox One,PC, Switch November 22, 2019)
Doom Eternal is the embodiment of a game that only needs one element right to keep its legendary status. Gameplay. Nothing else is needed. And the developers of Doom Eternal doubled down on the gameplay action. The entire game mechanics consists of push-forward combat, which encourages players to be more aggressive in their combat style. After all, that's what Doom has always been about. No convoluted story, no branching consequences. Just a warrior, ripping through the agents of Hell apart. By the way, there's a shotgun with a hook. The things you can do with it. Be excited.
Star Wars: Jedi Fallen Order (PS4, Xbox One, PC November 15, 2019)
As a Star Wars fan myself, I'm always on my toes when it comes to a new Star Wars game. Although the gameplay trailer that was released earlier for Fallen Order had been lack lustered due to the unappealing game, the combat mechanics looks interesting. There's definitely more emphasis in lightsaber combat and the Force abilities. I'm just happy to see a single-player Star Wars, and we haven't had one of those for a while now. So, we'll assume that the game developers have taken note on the initial response of the game and went on to polish it to best of their abilities so that world could enjoy a great Star Wars game. Please be a good game.
Death Stranding PS4 November 8, 2019
If you're reading this, then you're probably somewhat involved in gaming sphere and you are aware that Hideo Kojima senpai has been busy releasing pieces of the puzzle that is his newest game, Death Stranding. From a confusing trailer to an even weirder gameplay footage, Death Stranding promised to be a new experience for gamers. I'm not going to pretend that I know what is up with the game, because there's hundreds of theories out there, but Kojima himself said that the game belongs to a new genre of video games, and I for one am excited to be part of the new experience.
All in all, it's been a great year for gaming and we're hoping to see more as time goes along. We've seen great games, and even greater games set to release the end of this year. So, what are you waiting for? Get your Nintendo and PSN credits today, keep these games on your watchlist and get your preorder today!  What console games are you looking forward to the most? Let us know!