Eve Online vs. 9 Dragons
Second round battle in the MMORPG Showdown 2 series.
The Match-Up
Most matches in this tournament either consist of two games with something in common or two games that are likely to have a close match. Neither was the case with Eve Online versus 9 Dragons. After squeezing by Tabula Rasa in the first round, Eve Online definitely had an easier time in this round as the sci-fi MMO took a very early lead and never looked back. The fact that 9 Dragons is a free-to-play game and Eve Online is a pay-to-play game did not really come into play during this match. Look for Eve Online to have much tougher opposition in the semi-finals.
Tale of the Tape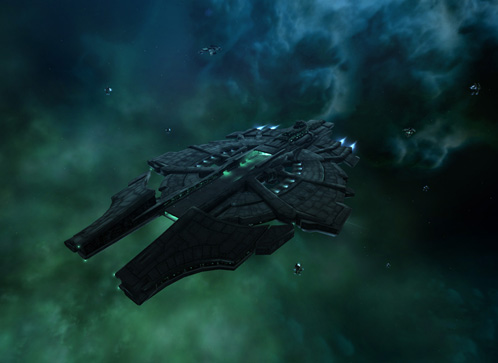 Eve Online
Offers a 14 day free trial.
A long-time resident of GameOgre's Top 10 Online Games List.
Recently released its Exodus expansion.
Players control corporations.
One of the best economies in an MMO.
Versus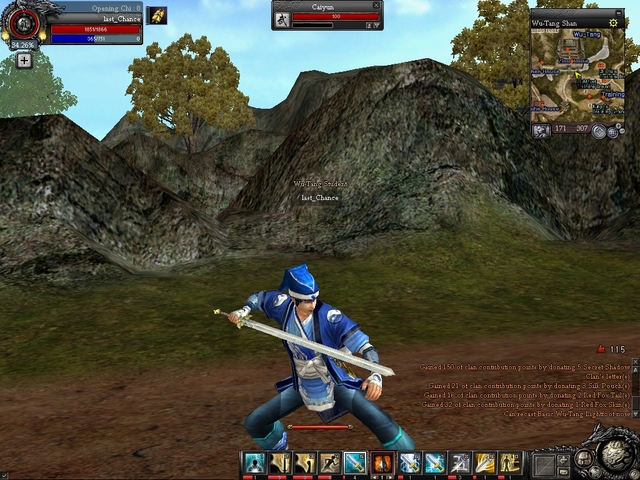 9 Dragons
Free to play.
Operated by Acclaim.
Focuses on martial arts techniques more than other games.
NPC Clans are based on schools of martial arts.
Won Best Free Martial Arts MMO in the Freebie Awards.
Features both the Great Wall of China and the extremely famous Shaolin Temple.
Select Comments For Eve Online (Edited for Presentation)
Rating: 8
Author: Darkvctry
Comment: I give it an 8 out of 10. I have been playing off and on for over a year and i love the fact that I can level while I am away on business trips and working many hours a week. However, the game should implement a questing system to allow new players or even older players to grind and speed learning skills faster. Even though I am an older player, i noticed a lot of new players throw in the towel because they get owned in PvP. I personally think that after a good solid year with a nice carrier or battleship you can hold your own against anybody. Remember the game is about team-work not about being the solo best. However if the game wants to keep more new players around, they should offer them something. Something that will not be a slap into the face of the players that jumped on the Eve-bandwagon in 03-05.
Rating: 8
Author: Aikaterine
Comment: This game is really cool, for a sci-fi MMO. The graphics are absolutely stunning and the environment really makes you feel like you're in another place. The only problem I have with it is that it's very, very complicated and hard to get into.
Select Comments for 9 Dragons (Edited for Presentation)
Rating: 1
Author: Jrod
Comment: This game is just another bad import. The story is awful, the animations are horrible, and the graphics are 3-4 years old. The game is just a boring grind fest.
Rating: 8
Author: Windson
Comment:

The Good:

-Pretty good graphics
-Good character customization.
-Loads of different attacks.
-Each clan has their own special item.
-Nice animation.
-Quests are fun and rewarding.
-Every Saturday there is a huge war in a PvP area!


The Bad:
-The game tries to shove a cashshop in your face all the time!
-You level real fast until you hit around level 50.
-To eat food you have to go in peace mode.
-Clothes don't give you any defense.
-If the enemy is to strong the game always says you missed, but how can you miss a high level stationary tombstone that your right in front of?
-The game ends up getting boring around level 50 because it's all training and no fun.
-It is a point and click game.
-The whole games based around combat.
-Some Kung-Fu moves aren't realistic at all.

Overall: This game is fun at first, but starts to get real boring to people who don't like training forever to gain one level. You are better off finding a master and learn the martial arts yourself.
The Voting
Eve Online received a total score of 7.6
9 Dragons received a total score of 3.8
The Result
Eve Online Wins!