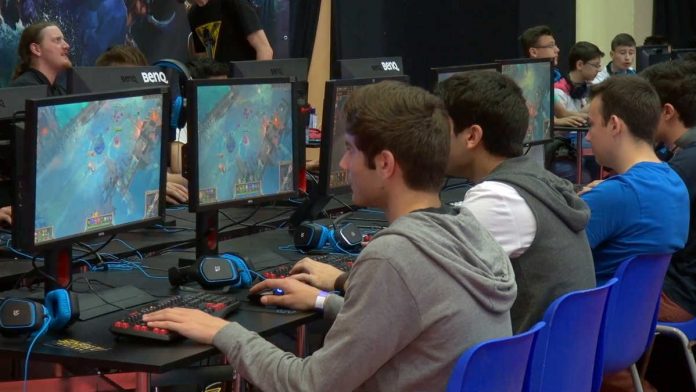 They say the video games industry is inevitably becoming a "New Hollywood". The budgets for game development increase annually, the expends of their marketing departments increase, and the entertainment has already beaten the movies. Besides, unlike film, video games offer interactivity, and it is something that Hollywood can't provide.
Furthermore, the audience for video games already almost equals the number of cinema visitors. A new generation of customers more often prefers gaming to movies. The same way television has already lost to the Internet, the movies are losing opposition to the gaming industry.
No wonder lots of companies and collectives try their best in this industry. After all, you don't have to create AAA-rated games. Sometimes you can earn big money by offering some casual games, or products developed in obsolete 8-bits graphics that can be popular among the grown-up audience raised on NES and SEGA consoles. Besides, it is way easier to promote a video game! You can buy backlinks and order several reviews on the most influential websites and see how people share your game and discuss it without additional efforts from your side.
Of course, being a popular industry, game development has its pros and cons. And they are way more essential than you might think. So, to cut a long story short, here is a list of the most formidable pros and cons of the video games industry you should weigh before diving into this field.
Pros:
Low Entry Threshold
You don't have to spend too much to develop a game. In fact, you don't have to spend anything at all. You can develop a game on your home PC. You don't need an office, a team of programmers or a designer – to produce a game, you don't need anyone. Of course, it means you alone have to know how to code, how to draw 3D-models or sprites, how to create a scenario. Yet, there are thousands of successful games developed by a single person.
Easy Promotion
There are numerous platforms for independent game developers, including the Steam and the Origins. You can easily put your game there, and as soon as people start buying it, you'll begin earning money. In fact, you can do nothing else at all, yet, the amount of your audience will be less than some well-advertised product. But again, you don't need anyone to run your game's official social media account.
It Is Usually Worth It
Games development is a highly profitable industry. No matter what your game is about, people will buy it. There are hundreds of ridiculous games, including one about an annoying goose or a stone simulator. Nevertheless, people buy them and somehow enjoy it. Even if you work on your game alone but your game mechanics or the idea behind it is really good, people will notice you. Remember "Minecraft"? Well, this is a game developed by a single person.
Cons:
Piracy
You'd better be ready that pirates will steal your game and spread it via torrents. Of course, you'll earn nothing from it. The rates of piracy are still incredibly high, and there is nothing to do about it. Even blocking websites and servers do nothing because those pirates can simply move to another torrent without even noticing the ban. Anyway, that's not the reason to be sad! If your game is really good, it can still become successful with additional advertising.
Theft
Do not confuse it with piracy. Eventually, some developers will steal your idea and make a copy – it is usually done with some popular games or gaming concepts. And you won't be able to do anything about it, because you can't protect a concept or an idea by copyright laws. All you can do is to improve your game and to add some new features to it on a regular basis.
Oversaturation
No matter what platform you are working with, there are thousands of games for it, and yours will become just one of them. No matter what your genre is, no matter what concept you apply, you will have lots of competitors. And gamers might simply ignore your product due to millions of other games. And there are no reliable ways to cope with that problem.
***
The gaming business is a secure way to earn some money. You don't need extra investments, and you can be the only developer. But, like every business, there are plenty of pitfalls on the way to wealth and glory. We hope this small guide will help you to evade several of them!