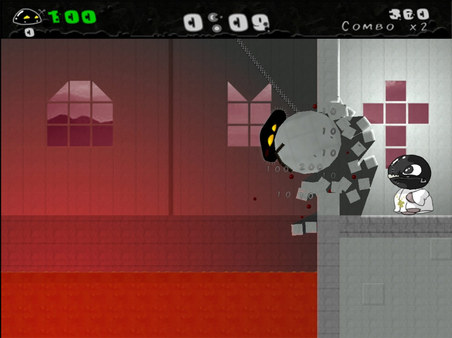 Gish isn't your average hero; in fact he's not your average anything. You see, Gish is a ball of tar. A Sunday stroll with his lady friend Brea goes awry when a shadowy figure emerges from an open manhole and pulls Brea into the ground below. Following Brea's calls for help, Gish suddenly finds himself in the subterranean sewers of Dross, a long forgotten city filled with twisting corridors, evil traps and some of the most demented creatures imaginable.
Post Date: 14:03 25-07-2015
Rating: 6
Author: SulzYee
Comment: Funny game and very interesting… It seems like Super Mario, but here you control your Gish. Graphic are not bad, I rate it with 6.
Post Date: 09:39 20-11-2014
Rating: 7
Author: arZ
Comment: Really interesting and funny games .. where you are controlling a Gish, a big ball of tar and you need to clear the different stages with full of traps and holes. The graphic is nice, with nice sound effects. I rate this game with a note 7/10!
Post Date: 23:39 22-10-2013
Rating: 7
Author: Mordekaiser
Comment: Not much to say about this game except that its really fun graphics are good and the objective is fun 🙂