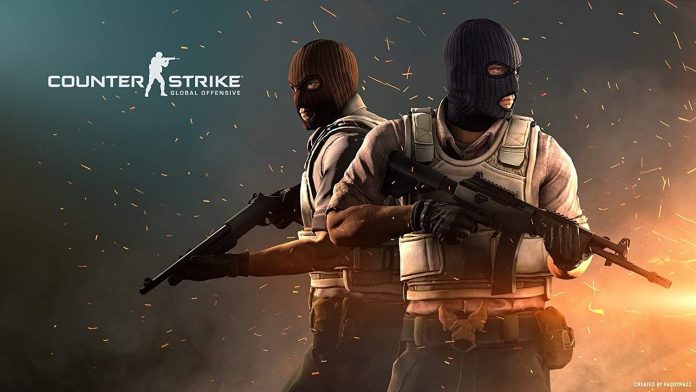 2021 CS:GO Tournaments: What To Look Out For
When it comes to globally popular CS:GO tournaments, 2020 saw organizational turbulences like never before. This famous first-person shooter features worldwide competitions in different sizes, shapes, and setups, but three unique aspects set CS:GO apart from most other games. These factors are incredibly passionate fans, insanely good CS:GO teams, and prize pools fetching millions of dollars.
The biggest Counter-Strike: Global Offensive tournaments in 2021 take place all around the world. Keeping up with everything that is happening in the CS:GO world can be tricky but also entertaining. These exciting competitions feature well-known contests but also continuously evolve and introduce new tournament forms. Here are the most thrilling events not to miss in 2021.
The Most Popular & Important CS:GO Tournaments In 2021
When you need excitement and love Counter-Strike: Global Offensive, 2021 provides countless pro-level competitions for you to enjoy. Here are the must-see events for game fans:
PGL Major Stockholm
IEM Masters
ESL One: Cologne
IEM Katowice
DreamHack Masters
CS:GO Major Tournaments: Fall Championship.
PGL Major: Stockholm
One of the season's most exciting CS:GO tournaments features a $2 million prize pool and will take place between October 23rd and November 7th, 2021, in Sweden's capital. However, other than the event format, prize pool, and venue, there is still not much information on this competition.
Among the numerous jaw-dropping aspects of this highly-anticipated CS:GO contest, the $2 million US dollar prize pool is the most impressive. The competitive and ever-evolving professional CS:GO scene will see the Swedish premier tournament awarding the hefty prize to the best team. We'll need to wait and see which teams will participate, as the event roster remains undetermined.
Fans will witness a three-stage format taking place over two weeks in late 2021 (October 23rd and November 7th). Teams will need to hold their own to go through each of the three stages: Challengers, Legends, and Champions. The tournament winner will also claim a place in the BLAST Premier Final and 1800 points.
IEM Masters
There are three Masters CS:GO tournaments taking place between August, October, and December 2021, and they feature a combined prize pool of $250,000. The competitions include the IEM XV Melbourne (August 12th – August 22nd), the IEM XVI New York (October 14th – October 24th), and the IEM XVI Asia (December 2nd – December 12th).
Sixteen teams will compete to claim a share of the $250,000 prize and partake in similarly formatted events. Each of the double-elimination format groups will feature Bo3 matches among eight teams per group. The Playoffs await each group's top three teams, with the Semifinals welcoming group stage winners.
High Seeds will feature 2nd place teams advancing to the Quarterfinals. Conversely, teams placing third in the group stage will become Low Seeds in the Quarterfinals. The Playoffs stage features a single-elimination format, with Best of Three games in the Quarter and Semifinals. However, you'll be able to watch Best of Five games in the Grand Final.
ESL One: Cologne
The Cologne edition of the legendary ESL One competition will take place on November 7th, 2021, with 24 teams battling it out for a $1 million prize pool and bragging rights. ESL One has matured into a prestigious and iconic tournament in the gaming calendar and is returning to the German city for the 7th time in a row.
The elite Counter-Strike: Global Offensive squads will take aim at each other in Cologne's famed LANXESS Arena, as fans from more than 60 countries will attend. Sixteen of the teams will need to win their way through the rankings of Road to Cologne, with another eight teams receiving wildcard invitations.
The tournament's group stage takes place between July 16th and 17th, as the Playoffs over the following two days, July 18th and 19th.
IEM Katowice
This behemoth among CS:GO tournaments also features 24 teams, a $1 million prize pool, as matches will take place between October 23rd and November 7th in Poland. This CS:GO event has a 14 year-long history and is among the most prestigious tournaments worldwide. The 2021 edition guarantees as much excitement and nerve-racking fun as previous years' bouts.
ESL is the organizer behind the Intel Extreme Masters event series. If you're looking to keep up with professional, top-level Counter-Strike gaming, the IEM Katowice should be a top pick. Fans traditionally go crazy in the Spodek Arena, and this event regularly breaks audience attendance records offline and online.
2021's qualified teams include Evil Geniuses, Furia eSports, FaZe Clan, G2 Esports, Na'Vi, Astralis, Team Vitality, Heroic. The traditional three-stage format will stay throughout 2021, with the Play-in Stage between February 16th and 17th, the Group Stage between the 18th and 21st, and the Playoffs between the 26th and 28th.
The event's $1 million prize pool features $400,000 for the tournament winner and $180,000 for the runner-up.
DreamHack Masters
Numerous premier CS:GO tournaments to adorn the yearly calendar, but luckily, DreamHack Masters returns in 2021. The latest event comes with a $250,000 prize pool and currently undefined participants. Scheduled events will occur between June 3rd – June 13th.
This competition will cater to those watching the matches via online streaming from home. The participating teams and tournament location remain undisclosed. But, this CS:GO competition dates back to 2016 and will surely be among the year's top events.
CS:GO Major Championship Fall
The year's calendar features this Valve-sponsored event between October 23rd and November 7th. Twenty-four teams will compete for the $1 million grand prize in one of the most highly anticipated events in the last year. Some of the best teams will participate in this tournament because of a unique qualification system that accounts for teams' year-long performances and emphasizes consistency.
The event's format is among the known information and features a three-stage structure. Teams will start in one of the two lower brackets (Legends or Challengers) depending on their RMR Rankings. The Challengers Stage will host matches between November 1st and 4th. Similarly, the Legends Stage matches will occur between November 6th and 9th.
The Champions Stage is a single-elimination bracket between November 11th and 14th with Bo3 games in the Quarter- and Semifinals.