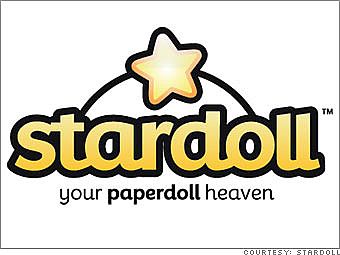 Dress up games for girls at stardoll. dress up celebrities and style yourself with the latest trends. stardoll, the world\'s largest community for girls who love fame, fashion and friends.
Post Date: 13:21 31-03-2014
Rating: 5
Author: Peyp
Comment: A dress up game. You can customize your doll and even make pieces of clothing for her/or even him. It is probably more appealing to girls. If you want to be one of the best and prettiest you are forced to use real cash. That's only bad thing about the game.

You can learn quite a bit from some mini games. If you're interested in styling and dressing you should try it out.
Post Date: 14:36 15-11-2012
Rating: 5
Author: Thedarkboy
Comment: This is a game for girls. Although maybe some boys likes it. I can say that I'm not one of them. But I can tell that this is a pretty nice game that I would probably like if I were a girl. But unfortunately, I'm not. I recommend this to girls that likes dress up games and styling games. Not a game that I can recommend for boys though.