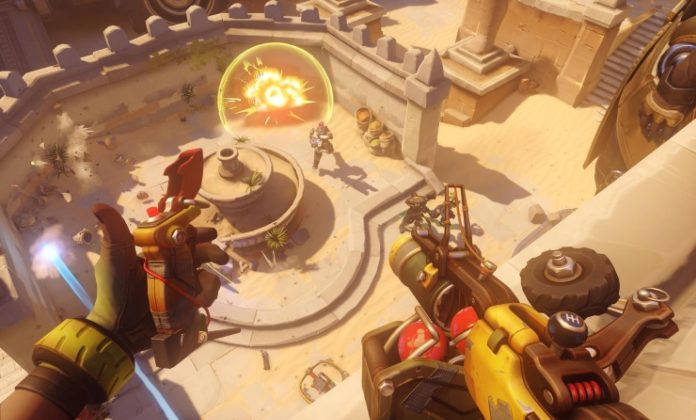 Finding a multiplayer game that everyone enjoys is challenging, but with titles such as Minecraft and Fortnite leading the pack, there are a number of other games that may be entertaining for you. In this article, we will be providing you with insight into some of the best multiplayer games for you to enjoy with your friends in 2020. 
New Super Mario Bros. U Deluxe (Nintendo Switch)
Everyone loves Super Mario, and with the latest title from Nintendo, you can play with up to 8 of your friends over two consoles for ultimate party fun. With all your favourite characters and brand-new levels, this is the perfect game for the whole family to enjoy. Whether you decide to play against Mario, or you opt to play as Toadette and other loveable characters, this has a number of levels for you to enjoy. 
Sea Of Thieves (PC and Xbox) 
If you are looking for a multiplayer game that allows for cross-platform this is the perfect game for you. With a pirate theme and co-op mode that is perfect for those on both Xbox and PC. As a group of players, you can explore the open world via a pirate ship and work together to drive the ship. You can embark on quests, collect loot and fight other players to come out on top. In addition to this, you can also play around within the map and even perform tricks such as shooting your friends out of cannons. 
Overwatch (PS4, Xbox One, PC) 
Another multiplayer game that is popular across multiple platforms is Overwatch. With control points to defend on a map, you and your friends must work together to escort payloads and defend your ground. With a number of characters for you to level up and skillsets that come along with each, you can have a different experience with every team that you play with, making this the perfect game for those looking to perfectly develop their strategy to beat others.  In addition to this, there is also the option of Loot Boxes for your team to gain access to some of the best weapons on offer. Though many may compare this to the realm of online gaming on platforms such as VSO and other gaming websites, this is a non-invasive aspect of the game. You can proceed through levels and become top of the leader board without spending any additional money. 
Mario Kart 8 Deluxe ( Nintendo Switch) 
Since the release of Super Mario Kart in 1992 (1993 for Europe) this game has bought joy to a number of families across multiple different platforms. With 9 games in total over 9 different consoles, this is a game that has been enjoyed by generations and the latest installment on the Switch is no different. With characters from the original games as well as Legends of Zelda, Splatoon and Animal crossing there is a wide range of new tracks cars and characters for you to race. You can play locally on Tv mode with up to four people or play with up to 8 people over desktop mode. 
Rocket League (PC, PS4, Xbox One, Nintendo Switch)
The final multiplayer game that has earned its place on this list is Rocket League. With fast-paced fun and controls that are easy to grasp, this is a multiplayer experience that is great for you. Whether you are playing locally or online with friends, you can enjoy a variety of stadiums and game modes making every game an exciting one. Additionally, there is the option for full cross-platform support, allowing you to play with your friends regardless of the console that they have.
Whether you are a fan of the Nintendo Switch or a more traditional console such as Xbox and PlayStation, you are sure to find one of these games that you and your friends would love to play.