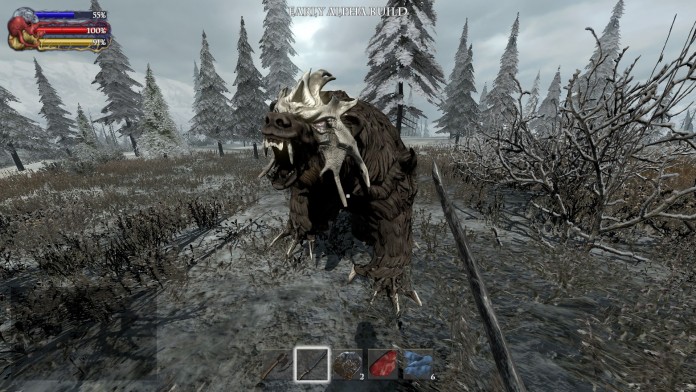 Savage Lands is a survival sandbox game where you land on an unknown shore with nothing. You have to gather items around you in order to survive with shelter, water, and food. That is not all because you also have to fight off a litany of beasts and monsters who want to take your life. Your only allies are mostly other players if you choose that mode.
Game Features:
You have to hunt for food.
Large island to explore.
Fight or get killed by beasts.
Single-player mode.
Multi-player mode.
Can build your own shelters to live in.
Chopping down trees is fun.
Still in Early Access.
Steady stream of updates.
Brutal combat as you are fighting for your life every time.
Item crafting can be a life saver.
Characters can be played in all servers and keep their data.
There is a big nasty dragon at the end.