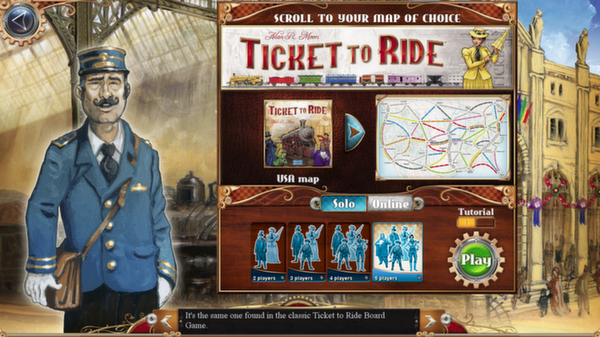 The best Online adaptation yet of Days of Wonder's best-selling train game, Ticket to Ride takes less than one minute to learn but a lifetime to master. With tension building at every turn, it's definitely NOT your Father's train game! Play Solo or Online.
Post Date: 17:39 08-12-2014
Rating: 1
Author: arZ
Comment: Ticked to ride is a board game just you are playing it on the computer and online with different people. It doesnt take much to learn the game, really easy. I didnt play this game, just try it 5min but I didnt like it. I rate this game low, didnt like it. I give this note 1/10!