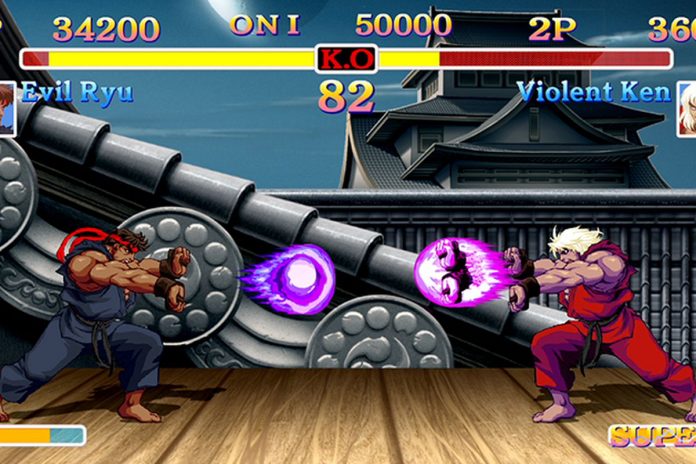 It's hard to argue that a video game sequel has enjoyed quite as much global renown and success as Street Fighter II enjoyed in the early nineties.
Not only did Capcom's hugely popular fighting game kick start an entire genre of video game, but it was estimated that Street Fighter II made an estimated $2 billion within the first five years of release. An impressive figure today, let alone more than 25 years ago.
It's commonly said that Street Fighter II was so popular upon its release because it required significantly greater dexterity and logic in order to beat competitors. The game has always been about using the right combinations at the right time in order to get one over the other player, at the time this was a video game first and as a result had players lining up in arcades to play. 
Having proved such a hit in Arcades Street Fighter II found its way onto an astonishingly large catalogue of platforms including but not limited to the Super Nintendo Entertainment System (SNES), SEGA Megadrive, Atari ST, ZX Spectrum and more recently the Xbox Live Arcade.
The colossal impact of Street Fighter II
The cultural impact of Street Fighter II cannot be overstated, everything about this game combined to cause the perfect storm. Back then you could ask any kid at school and they could tell you their favourite fighter, the art style resonated with players and developers alike and the game's soundtrack is timeless.  
Some would say imitation is one the greatest of compliments, in the case of Street Fighter II this imitation spawned the creation of an entire genre that is still incredibly popular today.
Mortal Kombat, Tekken, Soulcalibur, Dead or Alive are just a few of the names that followed Street Fighter out of the traps in the nineties. All of these titles, and many more still regularly see sequels released, which just goes to show much of an incredible precedent the game set.
Street Fighter II in popular culture
The Street Fighter series has enjoyed such popularity that inevitably Hollywood had to come knocking at some point… The result of which was an ill-fated live action Street Fighter film featuring Jean-Claude Van Damme that proved to be a commercial hit, but a disaster for fans of the video game. Naturally, Street Fighter also saw Comic books and animated series follow.
Meanwhile, over in the music industry a multitude of famous recording artists including Nicki Manaj, Kanye West and Drake have either sampled or referenced the famous video game in their songs. It's fair to suggest that Street Fighter ll has left a lasting legacy. 
An unlikely future for Street Fighter ll
In a somewhat surprising move, online game developers NetEnt announced that they would be releasing Street Fighter™ II: The World Warrior Slot in May 2020. 
Very few details have been released about this exciting new spin on an old classic, however what we do know is that classic characters Ryu, Ken, E. Honda, Guile, Chun-Li, Blanka, Zangief and Dhalsim will be featured. Players will also come up against Balrog, Vega, Sagat and M. Bison at some point during the game.
Fans of the arcade classic will be delighted to hear that Street Fighter II's graphics, soundtrack and animations, as well as its gameplay, will be reflected as true to the original game as possible. We imagine only the best online casinos will pick up this game and place it in their lobbies.
An exciting future for this much-loved series
Despite the fact Street Fighter V: Champion Edition was just released, we can't help but be excited for Street Fighter™ II… Just having the opportunity to enjoy those sounds and visuals once again in a completely new environment will be invigorating!