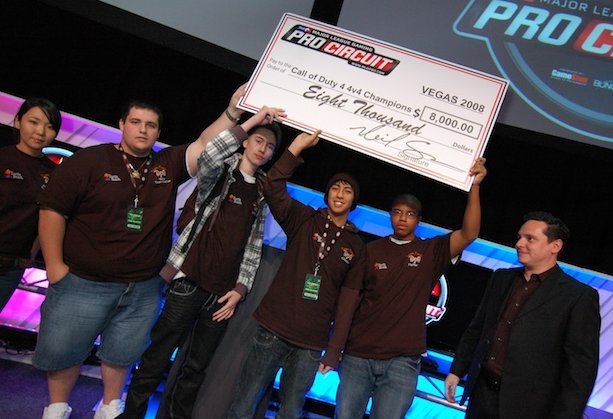 There were only game developers and creators who made profits on computer games in the nineties. In our time, even inexperienced players (or not players at all) can make money off the gaming industry. It's obviously that success is not for all, and good fees are only for the best players.
What games are the most popular? To answer, you can check out the streaming service of Twitch. Any user can create an account and begin to demonstrate his playing skills, and tournament organizers can cover the events held. The other content is also presented, but the games are in favor (computer).
So which games are in the Twitch Top? These are the multiplayer League of Legends (LoL), Dota 2, Counter-Strike: Global Offensive (CS: GO) and the single Hearthstone: Heroes of Warcraft and Minecraft. You've surely heard about Counter Strike and Dota, which have gained great success for a long time – now they are reemerging.
Let's return to the topic: how to make money on computer games? Actually, there are plenty of methods, and we will briefly cover them in this article. But do not forget, that gaming can be addictive.
Commenting and analytics
Not only retired professional players comment broadcasts. Ordinary users, who have never been battle-tested, can also do it, but they should be good with words, charismatic, understand the logic of the game and have the desire to be popular. As a rule, the best commentators and analysts (who analyze upcoming games and their results) are assigned to a league or an e-sports organization, and get their salaries. They often act as "minor" commentators in friendly tournaments. For example, Russian-language commentators comment Chinese or American competitions, and vice versa.
Some commentators and analysts have good game skills and don't shy to show it during live broadcast. In other words, they stream.
Streaming
Do you still remember about Twitch? It is the place where ordinary users, professional gamers, commentators can stream their game. As it turned out, this format caught fancy of gaming fans. They play for various prizes during their streams, and give to the spectators all types of strategies, which help start playing free real games (check out pokerglobal.info for more details).
Streaming offers three ways of monetizing:
First, Twitch offers fees for the monthly paid subscription of users to your account. The more viewers, the greater reward. However, the deductions of Twitch may seem ridiculous in comparison with the "additional" way of income – the donations of viewers (donates). Many streamers get monetary gratitude for communicating with their audience in the "question-and-answer" form, getting closer and giving the opportunity to write public messages. There are well-off people among the admirers of computer games, who are ready to sponsor enthusiasts.
In a highly populated Asia, streamers can earn $800,000 a year, working 90 hours a week. The fact is that China and South Korea have specialized TV channels, broadcasting computer games day and night.
Creating in-game content
Someone spends all his or her money on real clothes, and someone – on the virtual. This helps to stand out among other players or refresh the image. Anyway, there is always demand, which remains to satisfy. Game developers enjoy the main benefits, but the Valve gives the opportunity for making money to their community members.
If you have 3D modeling skills, you can try your hand at Steam Studio.
If your work is approved, it will become available to other players. You will get a percentage from each purchase.
Sale of characters and rare things
Where there is money, there is a shadow market. Often newcomers do not want to play with weak characters, but to go into battle with the upgraded hero. In this case, you will easily find web pages that sell upgraded characters. The more time it took to upgrade them, the more expensive they are. Some streamers mix business with pleasure: they stream games, while upgrading new characters for their further sale. Double profit!
The Web is plenty of trading platforms where players can exchange or sell virtual things. Just for fun, answer, how much are you ready to pay for a unique object in a computer game? Your figures are most likely far from the generosity of the Dot 2 fan, who shelled out $38,000 for the virtual collection.
Buying a thing, the owner does not get any advantages over other players. It's just an extremely rare model, the uniqueness of which is unknown to 99.9% of all gamers.
E-sports
Someone might find it strange to compare eSports with usual sports. By the way, the E-sport world have seen big scandals related to false results, when players or entire teams leaked the results of matches for various reasons.
Movie making
Do you have video editing skills? Why don't you try your hand at creating videos on computer gaming? Channels with this content are popular on YouTube, which pays fees depending on the number of views.
You don't even need any video cutting. In order to make good money, just press the keys and upload game completion to the Web. The gamer PewDiePie is the most striking example of this. His YouTube channel has 56 million subscribers. In 2016, the Swede earned 8 million dollars. Of course, in addition to the fees of video hosting, this sum includes other types of advertising.