2008 Online Game Awards
2008 was quite a year. There were a few major pay-to-play MMORPGs released this year like Age of Conan and Warhammer Online, but free MMORPGs continue to arrive at a staggering pace. Just a few years ago, there weren't that many free MMORPGs and what was there was not great in terms of graphics and features. All that has now changed. Not only do free MMORPGs outnumber pay games, they do so in dominating fashion. This year, the Best Non-Fantasy MMORPG and Best Gaming Value categories have been removed, while categories for Best PVP MMO and Reader's Choice for Online Game of the Year have been added.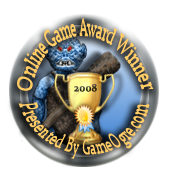 New Free MMORPG of the Year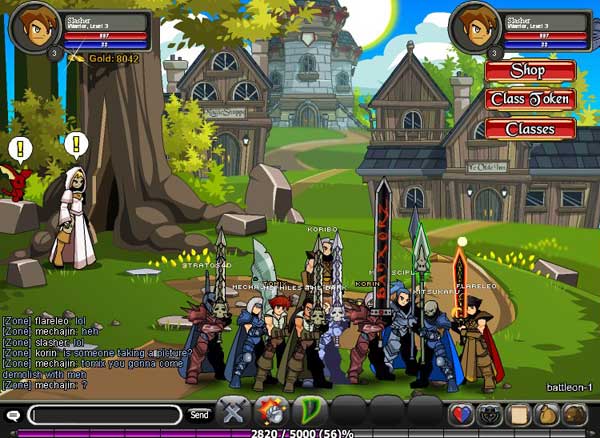 AQ Worlds
After depending solely on single player RPGs for years with such games as Adventure Quest and Dragon Fable, Artix Entertainment finally entered the MMO game with AQ Worlds. Although not perfect, AQ Worlds has already become a major browser MMO. As the game continues to develop and improve, it could be a force in free MMORPGs for years to come.
Runners-Up:
Mabinogi, Florensia, Atlantica Online
New Game of the Year: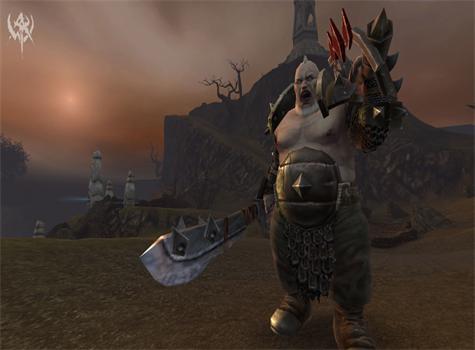 Warhammer Online
This award was tough to decide because both Age of Conan and Warhammer Online looked destined to join the MMO elite when they first launched, but have since cooled off considerably. Age of Conan, in particular, looked like a world-beater until players started to realize that it was not everything that it promised to be with features that were either bugged or missing. Warhammer Online experienced a little of this but not to the same degree. Warhammer Online has been hit by layoffs and does not look like it will come close to challenging World of Warcraft anytime soon, but it has still delivered the goods in terms of PvP. In fact, Warhammer Online has to be regarded as one of the best PvP MMORPGs today as evidenced by the other award that WAR won this year.
Runners-Up:
Age of Conan, Chronicles of Spellborn, Pirates of the Burning Sea
Most Anticipated Game for 2009: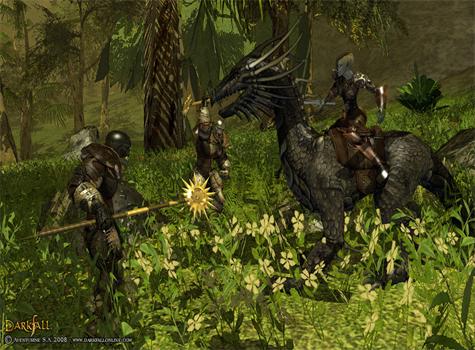 Darkfall
New pay-to-play MMORPGs have not been faring too well the past few years, but Darkfall has a chance to be a very special MMORPG. Unlike Warhammer Online and Age of Conan, there is not been much hype Darkfall yet. DF has been in development for a number of years and boasts all the features that players mention when complaining about current MMORPGs. These features include no grinding for levels (there aren't any), no classes, player alignments based on conduct, combat dependent on skills rather than gear, complete player looting, and player-built cities. The only question about this game is whether it will become popular enough to take full advantage of these great features.
Runners-Up:
Diablo 3, Champions Online, Aion, Quake Live, Battlefield Heroes
Most Innovative Online Game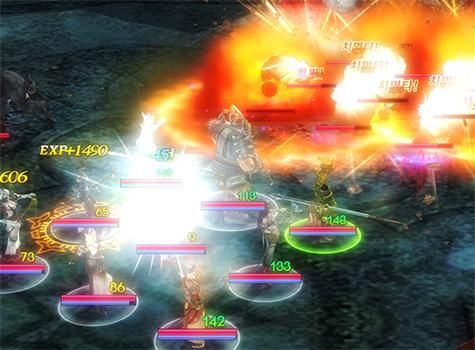 Atlantica Online
Although turn-based combat is not exactly innovative, the way that Atlantica Online uses it to instill strategy into the MMO genre is. Yes, the future of combat in MMOs is probably the same type of real-time action that can be found in shooters, but there is still something to be said for the strategic approach. This approach allows each player to have up to 8 mercenaries for his or her bidding in combat to further the strategy game feel. PvP is also innovative because it is not done just for the sake of practice or seeing who is better. Depending on the circumstances, you can PvP over gold, equipment, and control over lands. PvP wagers aside, strategy is where Atlantica Online really shines in a crowded MMO market.
Runners-Up:
Warhammer Online, Sword of the New World, Magic World Online
Best Online Shooter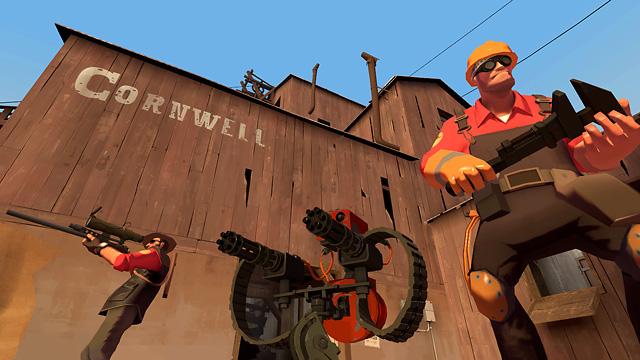 Team Fortress 2
Team Fortress 2 repeats as the winner of this award because it is simply one of the best online shooters ever made. This class-based multiplayer team shooter is in a class by itself. Not only are the graphics easy on the eyes but each class plays its role so well. Due to it enormous success, look for TF 2 to be copied for years to come.
Runners-Up:
Combat Arms, War Rock, Counter-Strike
Best Retail Online RPG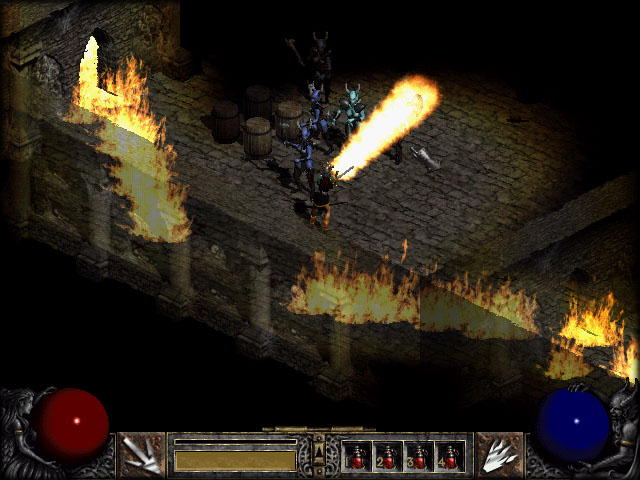 Diablo 2
What? Yes, Diablo 2 is ancient compared to today's games but it still is the best online RPG ever. In addition, believe it or not, but Diablo 2 is still one of the most played PC games online. Put simply, Diablo 2 is one of the best examples of a retail online game that ages well and maintains a large community. Diablo 3 definitely has a lot to live up to.
Runners-Up:
Neverwinter Nights 2, Hellgate: London
Best Free Online Strategy Game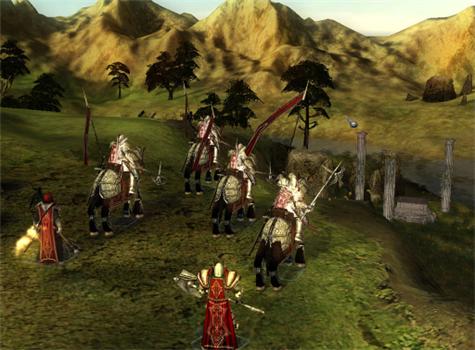 Dreamlords
The MMORTS genre has been around for a number of years but the majority of the games require a subscription to play. Dreamlords bucks that trend by being a free-to-play MMORTS with RPG elements. Furthermore, it combines a browser game with a downloadable game. Switching between the two may be somewhat confusing at first, but it does offer a unique gaming experience. The browser part of the game is primarily for empire building while the download part is for combat. With usually low subscriber numbers, hopefully other MMORTS games will follow the example set by Dreamlords and drop subscription fees.
Runners-Up:
Pardus, Allegiance, OGame
Best Free Online RPG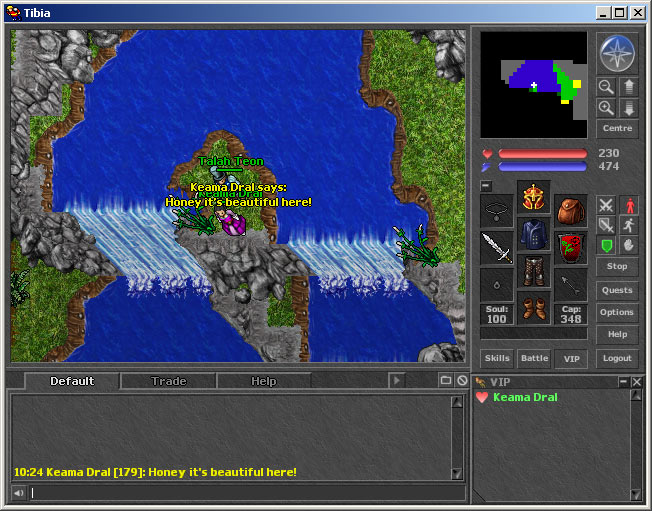 Tibia
Like Diablo 2, Tibia is no spring chicken when it comes to age. This game was launched back in 1997 and still has a large community. Depth and support are just two reasons for Tibia's long term success. Tibia also releases a major update about every six months and has been known for not tolerating cheaters. In fact, Tibia recently banned close to 5,000 players who used illegal software.
Runners-Up:
Hobo Wars, Rubies of Eventide, Kingdom of Loathing
Best PvP MMO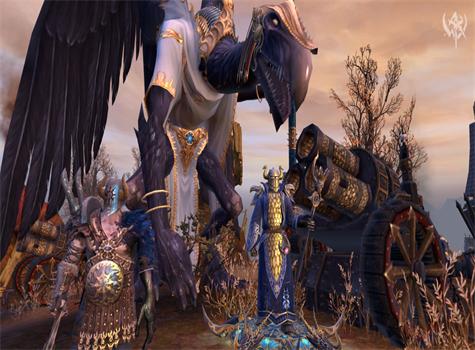 Warhammer Online
Warhammer Online is one game that knows how to treat PvP right. Instead of grinding to a certain level before entering PvP look my most other MMORPGs, you can jump right into PvP in Warhammer Online at level one. Furthermore, the entire game is wrapped around PvP in some way from quests to renown points to entertaining titles. The Realm vs. Realm PvP is the heart of the game and you never can forget that fact. Even grinding is reduced thanks in large part to the PvP.
Runners-Up:
Eve Online, Guild Wars, Lineage 2, Shadowbane
Best Free MMORPG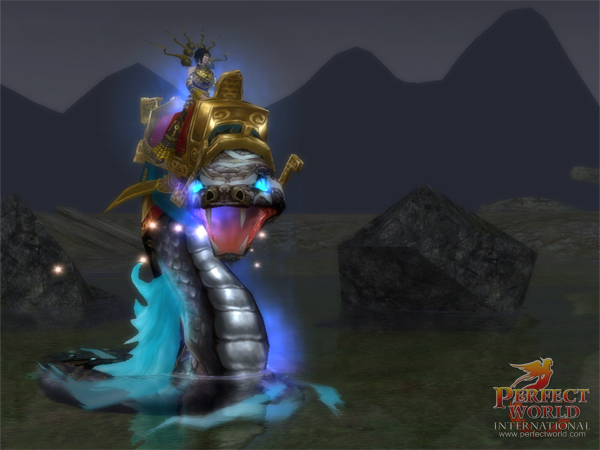 Perfect World
Free MMORPGs like RuneScape and Maple Story may be substantially more known than Perfect World but that does not mean they are better games in terms of quality. In fact, Perfect World is one free MMORPG that rivals many pay-to-play games in terms of quality. It has great graphics, one of the best character creations systems in the entire industry, and it has less grinding because of an abundance of quests. This is the type of game that should get players from World Of Warcraft that are tired of paying a fee every month.
Runners-Up:
Guild Wars, Maple Story, RuneScape
Best Expansion of the Year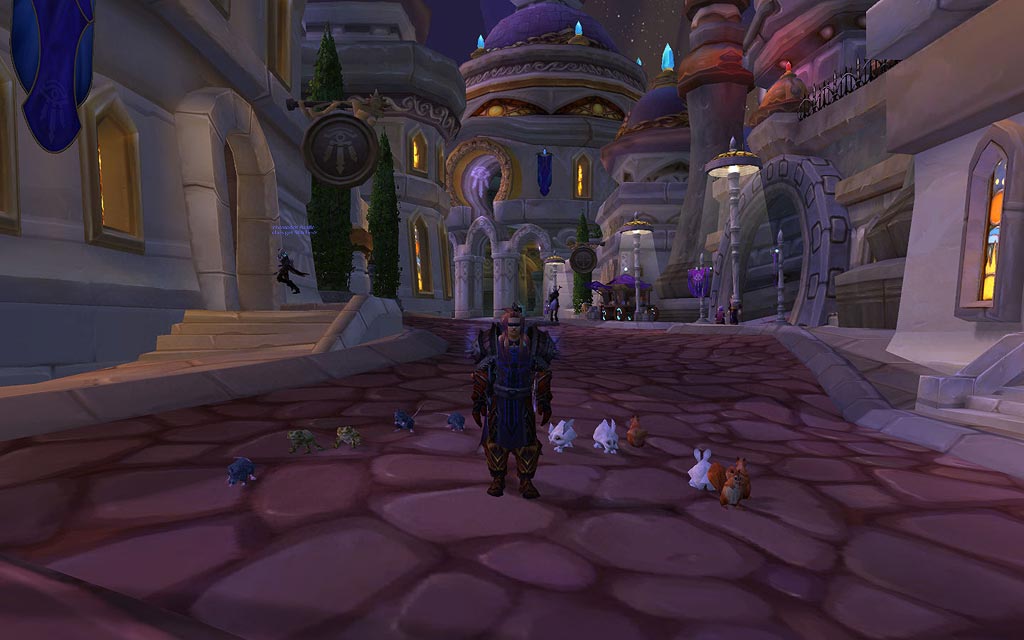 Wrath of the Lich King for World of Warcraft
World of Warcraft knows how to handle expansions. Instead of issuing mediocre expansions every few months or so, Blizzard waits to release expansions over a year apart and breaks new records when doing so. In many ways, Wrath of the Lich King has even surpassed the game's last expansion, The Burning Crusade. Not only did WoLK sell 2.8 million copies in its first day of being available to BC's 2.4 million, but it also offers a better story, a new hero class, better quests, and a better focus on PvP in the latter stages of the game. Mines of Moria for Lord of the Rings Online was also a great expansion this year, but the award has to go to Wrath of the Lich King.
Runners-Up:
Lord of the Rings Online: Mines of Moria, Eve Online: The Empyrean Age
Reader's Choice for Online Game of the Year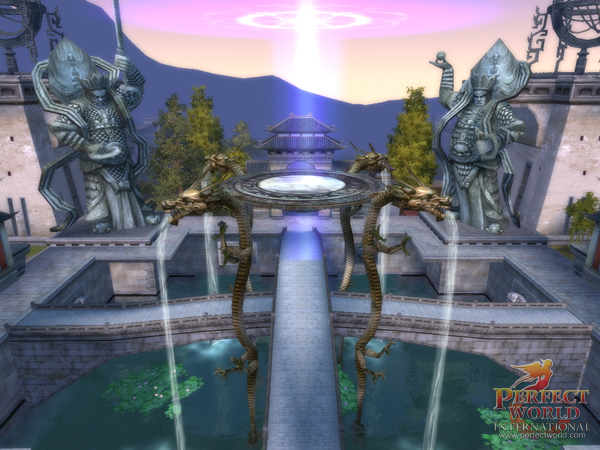 Perfect World
Perfect World has made quite an impact on GameOgre in the past year. To start thing off, Perfect World is one of the top reviewed games in the Review Directory. Then, Perfect World battled against over 150 other games to win GameOgre's first annual Online Game Battle Tournament. Why is Perfect World thought of so highly here? Perfect World is as good as if not better than a large percentage of pay-to-play MMORPGs and it does not charge a monthly fee.
Runners-Up:
Team Fortress 2, Age of Conan, Beyond Protocol
Best MMORPG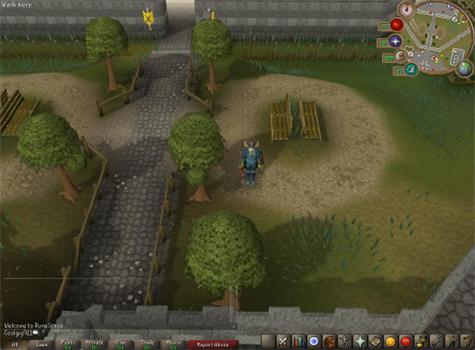 RuneScape
In a stunner, RuneScape upset previously unbeaten Guild Wars to win MMORPG Showdown 3 to capture Best MMORPG of 2008. The award is definitely justified considering that RuneScape is the world's biggest free MMORPG and that it has made many improvements this year including enhancing its often-maligned graphics. Graphics have often been cited as a major reason for anybody disliking RuneScape so it was great to see them finally upgraded.
Runners-Up:
World of Warcraft, Guild Wars, Eve Online, Lord of the Rings Online
GameOgre.com's Online Game Of The Year For 2008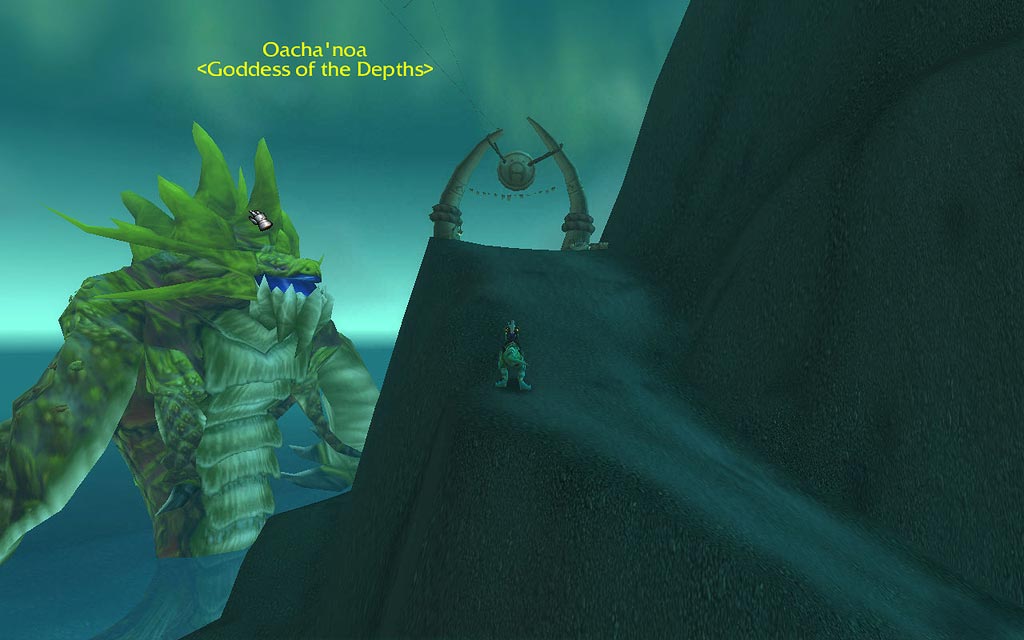 World of Warcraft
The winners of a few categories may have been surprises like Best MMORPG and Best Retail Online RPG, but this award is not. Like it or not, World of Warcraft is still the king of online games. Not only is World of Warcraft the most dominate MMORPG by a large margin, it continues to improve. Many players want other games to pass up World of Warcraft but none have been up to the task yet. Guild Wars, the only other game to win this award besides World of Warcraft, has moved onto a sequel and new games like Age of Conan and Warhammer Online have not fully lived up to expectations of greatness. Looking forward, games like Quake Live, Diablo 3 and Battlefield Heroes could makes things more interesting. On the MMORPG side, Darkfall and Aion are the big two games to watch out for in 2009.
Runners-Up:
Guild Wars, RuneScape, Eve Online, Perfect World
GameOgre.com's 2007 Online Game Awards
GameOgre.com's 2006 Online Game Awards
GameOgre.com's 2005 Online Game Awards
GameOgre.com's 2004 Online Game Awards