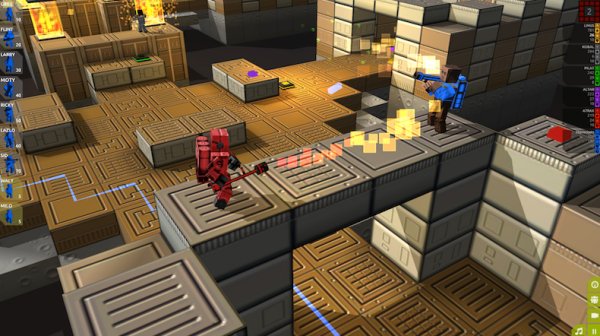 Cubemen 2 is a fast paced, action packed, original 3D Strategy game where you use your little Cubemen units to defend and attack enemies in a range of awesome game modes including CTF, Skirmish, Territory and more.
Post Date: 15:08 10-11-2014
Rating: 8
Author: arZ
Comment: Cubeman 2 is the same game like the Cubeman just with better graphic. Its a 3d tower defense game, singleplayer or multiplayer. Lot of fun alone or with friends. Rating 8/10!
Post Date: 17:43 25-09-2014
Rating: 4
Author: Garagos
Comment: I don't like graphic, it's 3D but game which don't ,,force" players to play it again. Maybe idea is good, but something defenetly missing.
Post Date: 06:12 24-06-2014
Rating: 9
Author: Aki013
Comment: Its great and funny game, i like the cube graphic :). 9/10
Post Date: 02:45 27-06-2013
Rating: 8
Author: mmowiz
Comment: very cool game if you play with friends. It is a mild version of quake games