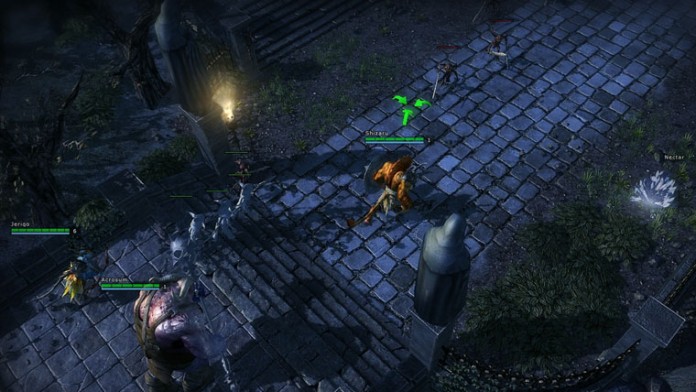 Deadbreed is a brand new free to play MOBA game from an independent Swedish development team. Deadbreed hopes to bring a darker take on the MOBA genre with unprecedented hero customizeability and additional RPG gameplay elements not seen in today\'s MOBAs. The game is currently being developed and has set up a Steam Greenlight campaign to gauge interest in the project. Players can sign up for updates from the website as well as to get information on when they can play the game.
Post Date: 09:00 09-04-2015
Rating: 8
Author: LosmiK
Comment: An interesting game can tell you, let them try to play it all
Post Date: 18:14 02-03-2015
Rating: 9
Author: axwellshm
Comment: Great game. I am really amazed with this MOBA. Haven't played any kind of that kind of MOBA before. Great gameplay and graphics. 9/10.
Post Date: 10:13 02-11-2014
Rating: 8
Author: FrendlyLeBlanc
Comment: Deadbred is good MOBA game over steam. I never played her because its need to pay to play…
Good idea for game
8
Post Date: 17:55 01-11-2014
Rating: 10
Author: arZ
Comment: Deadbreed is a new MOBA but its not like the other mobas. This game got a really good graphic and unique game play.
This game is not free to play, you need to pay for it to play it and that is really sad. This game can be better then LoL, if is it free to play. Cool game. Never played it but saw some videos and read about it. I rate it with 10/10!
Post Date: 16:55 01-11-2014
Rating: 8
Author: Mihajlo
Comment: Deadbreed is unique MOBA with amazing art. Characters are called breeds. tjere are 9 different ones and their customization is great. I recommend this game to any MOBA lover out there. My rate for this game is 8/10
Post Date: 12:26 08-06-2014
Rating: 7
Author: FrendlyLeBlanc
Comment: Good game and graph but not like other MOBA 🙂
7/10 🙂
Post Date: 11:39 08-06-2014
Rating: 6
Author: najdan11
Comment: This is good MOBA game.
Post Date: 08:02 08-06-2014
Rating: 9
Author: Shokata
Comment: Very impressive game 🙂
Post Date: 02:34 15-05-2014
Rating: 7
Author: Mordekaiser
Comment: well its a fun twist to the regularwith pretty good graphics but it feels alot like dota 2 just with alittle more darkness to it so i cant rate it very high