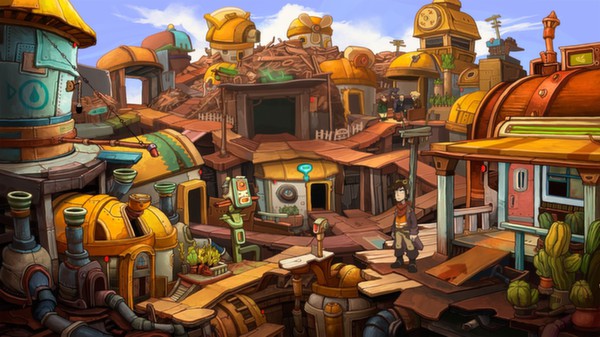 In Deponia, the world has degenerated into a vast garbage dump, in which the crotchety Rufus ekes out his sorry existence.
Post Date: 11:51 30-07-2015
Rating: 8
Author: SulzYee
Comment: Deponia for me is very nice advanture game, with good graphic. In this game you have to use your brain to easier solve levels… Funny game at the end, rate it with 8.
Post Date: 08:50 12-11-2014
Rating: 8
Author: arZ
Comment: Deponia is a funny adventure game where you need with logic to clear the stages. Really cool game with a nice graphic. I rate this game with the note 8 because its funny, but I am not and adventure lover .)
Post Date: 09:52 10-06-2014
Rating: 8
Author: FrendlyLeBlanc
Comment: On first look this game is nice and i must to try her 🙂
I watched gameplay and my rate for this is 8/10 🙂 Maybe change after play 🙂