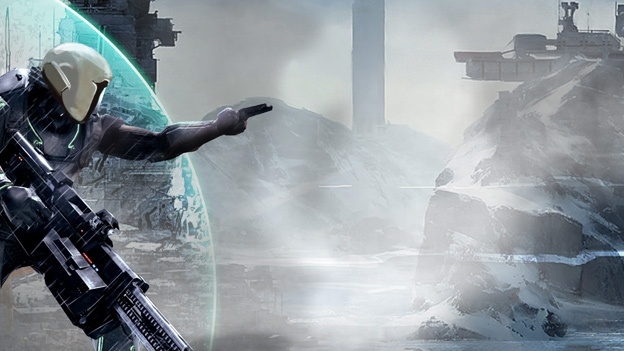 Destiny developed by Bungie takes place in the future in the milky way solar system in which a catastrophic event has stricken Earth. There's only one city left on Earth protected by a large sphere called The Traveler. Players are put in to the role of a Guardian powered by The Traveler. Guardians will work together as the last hope of mankind to try and discover what led to the downfall of humanity. Especially after the golden age allowing humans to travel to other planets. While Destiny hasn't been referred to as an MMO, it's a shared world third person shooter.
Post Date: 20:34 26-05-2015
Rating: 9
Author: LosmiK
Comment: Destiny suffers from a serious case of rough edges. A number of elements, from the repetitive mission design to a weak early game, are a lot rougher than expected from an otherwise polished game. There isn't one glaring problem that detracts from the experience, but a number of minor issues hurt the game. Beneath those flaws lies an extremely enjoyable MMO-styled shooter that plays excellently, looks great, is extremely addictive, and has a strong and varied endgame.
Post Date: 15:45 01-12-2014
Rating: 8
Author: arZ
Comment: Destiny is an online shooter game. Its an space shooter game. In this game you can level up and fight against versus players same level as you.
Destiny has 3 clases… Titans, Warlocks and Hunters.
Today, its the most popular shooter game, and its owned by over 2.5mil people.
I rate this game with 8/10
Post Date: 20:30 19-11-2014
Rating: 9
Author: Mihajlo
Comment: Destiny is Sci-Fi themed FPS game with RPG elements developed by Bungie. Characters in the game are called The Guardians they're divided in three races: Humans, Awoken, and the Exo. Destiny features 3 classes (Titan, Warlock and Hunter) and 6 game modes (Crucible, Patrol, Strike, Tower, Story and Raid mode). I rate this game 9/10