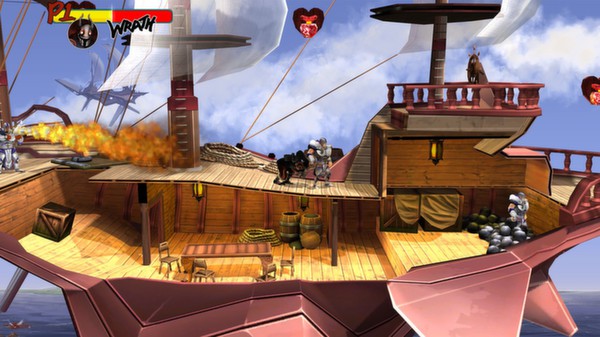 Ever had that itching desire to break out of hell and into the highest reaches of heaven? In Party of Sin, you take control of the Seven Deadly Sins in a coopetitive puzzle-platformer for 1-4 players. Master a large, dynamic team of anti-heroes — the Seven Deadly Sins — as you forge your destiny on a quest to troll humanity.
Post Date: 15:22 28-06-2015
Rating: 8
Author: axwellshm
Comment: Something like Super Smash Bros, but different type. I mean it's has different heroes. In overall, i love this games, where you fight with your friends or against group, and you are fighting to be first. Never gets old.
Post Date: 15:28 27-11-2014
Rating: 6
Author: arZ
Comment: Party of Sin is puzzle platform computer game for 1-4 players. You can play it alone of with friends. Lot of fun, and really addicted game. Recommended it for younger kids. I rate this game with a note 6/10