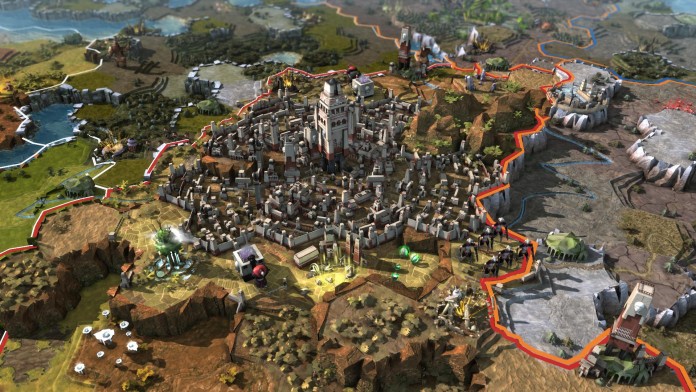 Amplitude celebrates Endless Day with details on new Endless Legend expansion pack, Endless Space 2 faction
A New Endless Legend Expansion Coming Soon, New details on Endless Space 2's factions
Paris, France – January 22, 2016 – Award-winning indie developer Amplitude Studios celebrated its annual 'Endless Day' yesterday with new unlockable content for it's games as well as a livestream which announced more details about Endless Space 2 and a new expansion pack for Endless Legend named Shifters.
During 'Endless Day' players are encouraged to play Amplitude Studios' Endless Space, Endless Legend, and Dungeon of the Endless (PC) before Monday 25th of January to unlock the Endless Archivist hero and permanently unlock him, as well as a special Steam achievement in each of the games.
"This 'Endless Day' marks the fifth anniversary of our studio, we want to thank all the players and supporters for making us what we are today" said Romain de Waubert de Genlis, creative director at Amplitude Studios. "2016 is going to be a very exciting year for us, and we hope you all stick along for the ride."
During Amplitude's livestream the team announced an all new expansion pack for Endless Legend called Shifters, launching in April. This expansion will include a new Major Faction called The Allayi. This new civilization will be able to 'shift' during long winters. All factions will also be able to collect a new resource called the 'Pearls of Auriga', enabling them to unlock new powers through the 'Altar of Auriga' and modify the upcoming winters' impact.
Check out the all new concept art for the Endless Legend: Shifters expansion HERE.
Amplitude also gave more information on Endless Space 2's Sophon faction, through an official wiki and will be updating it with new information on the factions and game in the upcoming weeks.
A replay of the Amplitude 'Endless Day' celebration can be found on their Twitch channel here.
Known for its deep, engaging, and gorgeous 4X strategy games, Amplitude Studios won the venerable 2013 Golden Cube and Community Choice Unity Awards for Endless Space and the 2015 Best 3D Visual Experience for Endless Legend. For more on Dungeon of the Endless, visit Amplitude Studios on its Website (www.amplitude-studios.com ), like it on Facebook, and follow it on Twitter.