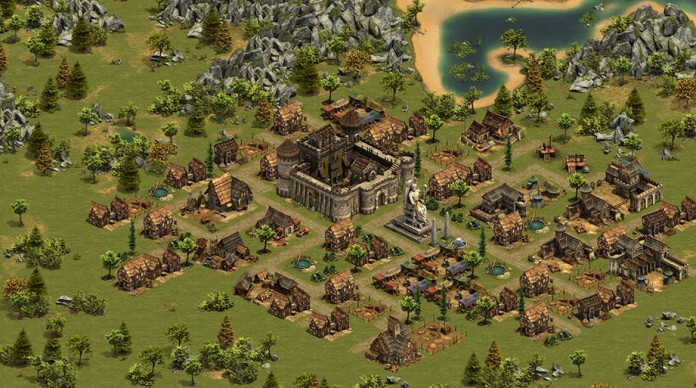 Forge of Empires is a browser-based strategy game that lets you create your own city and accompany it from the beginning of the Stone Age onward throughout the centuries. Build structures typical of the epoch and enlarge your sphere of influence through military campaigns and skillful dealings. With a powerful army and the right tactics, you will subjugate your enemies and forge a vast empire. Register now for a chance to take a first look at the game during our Closed Beta.
Post Date: 10:28 25-06-2015
Rating: 6
Author: axwellshm
Comment: Game is average to be honest. Everything about it is about average. Graphics average. Gameplay is above average, I like it, but again, it gets boring fast. 6/10.
Post Date: 17:11 27-08-2014
Rating: 8
Author: FrendlyLeBlanc
Comment: I like this game and she is not bad.. Graphic is solid and gameplay too but have anything in game what i kove, but dont know 😀
8
Post Date: 10:04 20-04-2014
Rating: 6
Author: nikiwild
Comment: First, my rating: 6
Multiplaer 7 / 10
Gameplay 6 / 10
Graphics 8 / 10
Sound 6 / 10

This game is really i can say know, because there was an comercial on television, many people who i know try to play it but i can will say its borring, i dont know why, but you play the game for 1 day and its kinda stupid. This game is online, you dont need to download anything, you dont need to have a good pc. You are a king in this game, build your city, make an army, counquer the rest of the world. Simple task. You will need resources to build buildings and an army.