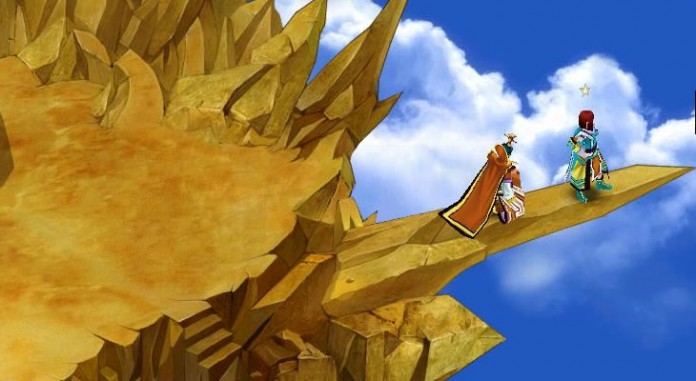 First round battle in the MMORPG Showdown series.
The Match-Up
This week's match-up features two free MMOs with different approaches. While Conquer Online features very cartoonish 2D graphics and RPG style game play GunZ is a hybrid MMO shooter with RPG aspects that uses 3D graphics. As can be seen by the votes and the reviews of each games stability ended up being the deciding factor in this particular match. While GunZ offers some exciting game play that can capture a gamer's imagination the game has been plagued with complaints about hacking overcrowded servers bad updates and troubles simply starting the game.
Tale of the Tape
GunZ
Allows players to live out movie fantasies with amazing moves similar to those found in the Matrix movies.

Combines shooting and role playing.

Large selection of weapons ranging from firearms to katana swords.

Huge focus on PvP with players getting experience for killing other players.

Offers different local versions of the game.

Players have made a few of the game modes.
Versus
Conquer Online
Extremely colorful anime 2D graphics.

Based on Asian myths.

Free to play.

Players can be reborn to get bonus attributes.

Good economy with trading taking place via market stalls.

Cost money to leave a guild so tries to tone down guild hopping.
Select Comments For GunZ (Edited for Presentation)
Rating: 4
Author: Division_9
Comment: It is a great game if you can actually find a working version of GunZ. A lot of my friends and myself can't play it anymore because of the continuous updates and posted sites to old versions.
Rating: 9
Author: samgala
Comment: This is what I like! Tons of action and always exciting to me.
Rating: 10
Author: mmomeister
Comment: What the Matrix Online should have been. Awesome free game.
Select Comments for Conquer Online (Edited for Presentation)
Rating: 10
Author: xwhitesoulx
Comment: This game is great and a very fun game to play. It would be better if you had a faster internet though.
Rating: 7
Author: samgala
Comment: I love the graphics for a free game but not enough action for me. Still a solid game.
The Voting
GunZ received a total score of 6.6
Conquer Online received a total score of 8
The Result
Conquer Online Wins!