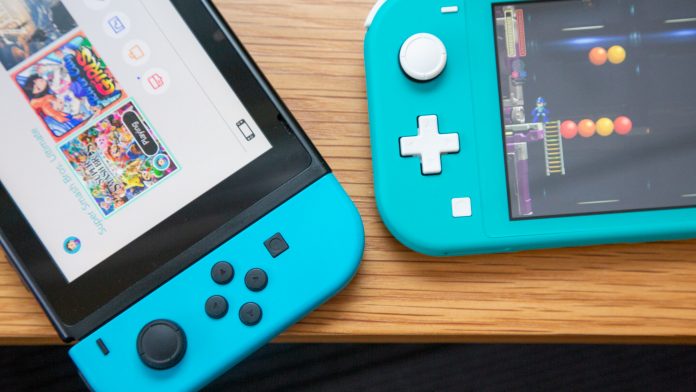 Many of us wouldn't dream of leaving our favorite games at home. Whether you're a professional gamer on your way to an international competition or just looking to waste time at the airport or on a lengthy journey, it's important to bring your favorite pastime with you.
Video games have gotten so realistic that they may help calm nervous passengers by making them feel like they've been transported to a different planet. Tomb Raider takes you to Peru, Assassin's Creed whisks you away to London and Egypt, and Microsoft Flight Simulator allows you to fly pretty much anyplace on the globe.
If you prefer gaming over social media as a way to waste time, here are some of the best ways to bring your gaming hobby with you on your next trip.
Look into Portable Consoles
While it would be foolish to bring along a whole gaming PC, smaller equipment is feasible to pack, even in the smallest of backpacks. For example, the Nintendo Switch, a portable gaming system with a growing library of high-quality titles, may be a fun companion on the go. The Sony PS Vita is portable enough to fit in your carry-on as well. If you don't already own these and you're on a budget, the smartphone is still one of the most popular gaming platforms.
Smartphone gaming has surpassed PC and console use among all users. Without a doubt, this is because of the abundance of low-effort, low-skill casual games available. In recent years, a rise in the availability of sophisticated games on mobile devices has made them the perfect choice for gamers with a serious competitive streak. Now you can play mobile versions of games like Fortnite, Call of Duty, and others on your smartphone. 
If you're a fan of online gaming, you can also have the same experience on your mobile browser as on your PC. If you're looking for an online game site that is perfectly mobile compatible, check out https://www.livecasinoreports.com/my. 
Further, when you're traveling, gaming exploration of the new area is the key and augmented reality apps like Pokemon Go are perfect for the job. 
Pack a Power Bank
When playing games for long periods of time, even the finest batteries in your laptop, smartphone, or mobile console will quickly drain out. Obviously, you'll need to bring your chargers and power cables, and you can cross your fingers that you'll have a place to plug your phone in.
You should really consider investing in some kind of portable power supply to guarantee that you never run out of juice. USB power banks are generally compatible with smartphones, tablets, and mobile gaming consoles alike.
Some are quite compact and light. However, these can only provide a single charge for your phone. If you plan on playing games for long periods of time, a bigger battery with numerous ports may be more practical.
Consider purchasing a portable power station for all of your gaming requirements if you intend to go camping or other places without access to standard outlets and electricity. These bigger batteries will offer you tons of power. 
Keep in mind that any lithium ion battery-powered portable chargers or power banks should be placed in the passenger's carry-on bag.
Stay Safe
Free public Wi-Fi has many benefits, but if you're not cautious, hackers might steal your passwords and other private information.
Too few of us realize that public WiFi hotspots are really open networks, which might put our personal information at risk. Hackers may exploit these systems to steal personal information and financial data. Never connect to an unsecured or untrusted Wi-Fi network – some fraudsters even create their own for this purpose.
This shouldn't discourage you, however. You may take measures to improve safety while playing games on the go. Consider using VPN when gaming online to be more secure. When installed on your device, a virtual private network (VPN) application will prevent hackers from gaining access to your information. VPN encrypts your data and information before sending it to your ISP, making your connection more secure. Using a credit card to purchase games over the phone is just one example of the many things you'll be able to safely do.