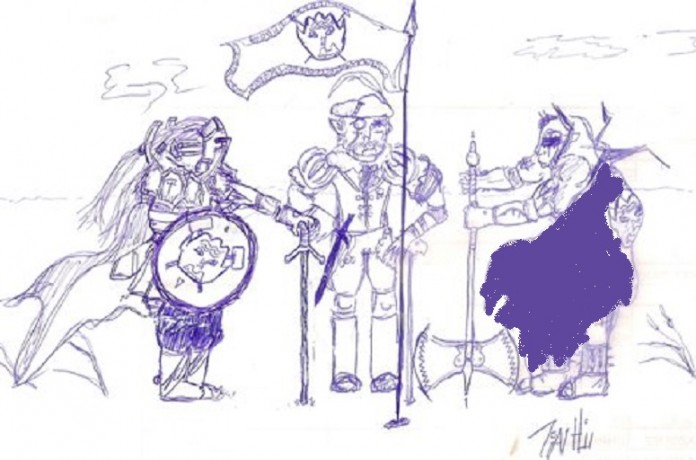 Ogre Wars continues to evolve as a free online forum game on GameOgre.com.
The way this works is that:
1. One player challenges another player from the opposing nation.
2. If the other player accepts, they go into a battle.
3. Once in the battle, each side rolls for 3 days. Troops will be divided by one hundred and added to each roll.Thus whoever has more troops will have a slight advantage.
4. At the end of the three days, whoever has the most posts at the end will win the battle.
5. Battle results will be recorded and each player will carry battle stats that will last for the entire game.
Ogre Wars in the big Forum Events:
Playing Ogre Wars = 50 points per roll per day
Issuing a challenge in Ogre Wars at Ogre Wars Challenges = 100 Points (only one allowed until accepted or declined)
Competing in an Ogre Wars battle = 200 Points
Winning an Ogre Wars battle = 500 Points
Winning the Warlord championship (first player to 5 victories) and medal = 2500 Points
Winning the Ogre Wars championship (first nation to 10 total victories) = 5000 Points per member
The Matches:
This matches are completed in three days. Both players roll once each day for three days.
Troops Bonus (Each one's troop number divided by 100):
Branko rolls +7
Ogreman rolls +11

Ogre Wars Battle Statistics:
Ironheads 1-0
Ogreman 1-0

Stompers 0-1

Branko 0- 1
The battle took place at Ogre Wars Challenges
I calculated all the troop numbers up to now and added them to the match. The bonus is the troop number of somebody divided by 100. Also keep in mind that something like 758 will lead to 8 while 718 will lead to a 7 due to rounding up in the first one.
This bonus will be added to each roll so troops do make a difference here. For example, somebody with 2000 troops will have a bonus of +20. Coupling that with an opponent with a low amount of troops like say a bonus of 3 and that's a huge advantage.