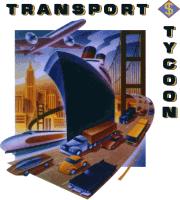 OpenTTD is an open source clone of the Microprose game 'Transport Tycoon Deluxe', a popular game originally written by Chris Sawyer. It attempts to mimic the original game as closely as possible while extending it with new features.
Total Rating: 7.80
Reviews: 5
Review Archive
Post Date: 19:21 05-12-2014
Rating: 7
Author: paksupro4
Comment: This is tycoon game. It is clone of Transport Tycoon Deluxe. Point is to trasport stuff , graphic is old gameplay is nice and i rate this game with 7/10
Post Date: 17:51 25-11-2014
Rating: 9
Author: arZ
Comment: Open Transport Tycoon Deluxe is developed from the company "Open TTD Team" and published from the same company. This game is released early in year 1999 and after 2005 the team build his own server and the game went to they own server. The game was in year 1999-2005 based on single player game, after it you could play it online with other players from whole over the world. Transport tycoon is a strategy business simulation game where a player owns a company and need to earn money transporting people, oil, water, diamonds and other different resources. Really interesting game and never bored playing this game.

Transport tycoon deluxe is simple game. The player start with a low amount of money and you need to create a business network to earn money and be rich, using
trucks, buses, trains airplanes and boats. You need to build streets for trucks and buses, rails for trains, cargos for planes, depos for boats. Sometimes you need to clear the different terrans like mountains, water, trees and that cost additional money but can help the vehicles to earn fast money. You can take a loan from bank when you dont have enough money to build new business networks. They are different terrans, maps in this game. Normal map, desert
map, ice map and a candy map. I played most the desert map, because they are not so much trees to clear. The easiest way to earn much money is to start with oil networks. Developing oil you earn much more money then other resources. And try to create the longest route from oil to oil factory. The longer way the vehicle takes more money you earn. I start mostly with trains, but after that I try to make some bus networks from two or three big cities because of your rating. You need to be popular in cities to build there and earn much more money from buss networks. After you earn lot money you can use airplanes for developing the different resources from A to B, and that is the fastest way to earn much more money but the planes cost to much. When you are rich simple buy the company from your concurrents. But you need to care, some of the vehicles when they are to old they can explode and do lot of damage to the citizens and your popularity falls. Really interesting game with lot of fun, nice graphic. The sound is little bit to boring but the game is one of my
favorite. Recommended it for all strategy player lovers. You dont need to much time for playing this game, and you can always save it in single player mode. I didnt play multyplayer mode, but I think its much more fun then alone.
I rate this game with the note 9/10. The game is for young and old and its free to play. You dont need to waste your money playing this funny game. I played this game a lot. Hope you like this review.
Post Date: 23:45 29-12-2012
Rating: 7
Author: Mordekaiser
Comment: This game is good but not the best graphics are ok not to good and the game play is pretty fun nothing else to say really so i rate 7/10
Post Date: 17:08 11-01-2012
Rating: 8
Author: Thedarkboy
Comment: This game is actually pretty nice. Not the best though. But far away from being the worst. I'd say 8/10
Post Date: 19:29 01-06-2011
Rating: 8
Author: Webber
Comment: GO had a server for this game! There should be a new game like TTD.