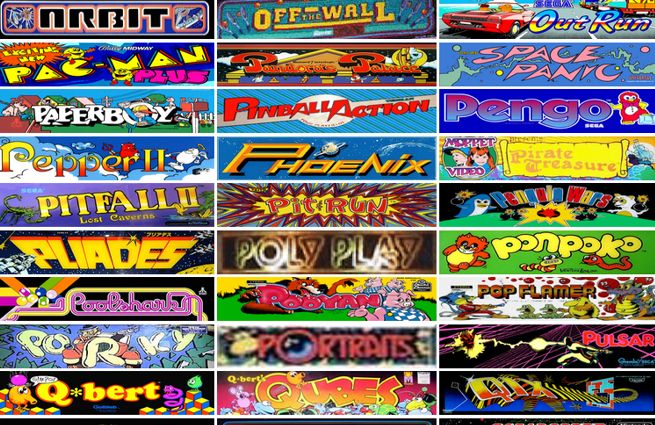 Arcade games are the easiest and quite the most favored of games on the internet. First of all, they are easy to grasp, therefore easy to play. Secondly, they consist of engaging timed trials and challenges and thirdly; they have an infinite number of levels. Each getting more intriguing than the previous one. Another advantage is that they are readily available via the internet and are also available offline via downloads. One of the other games you can find a variety of is the Starburst. And the offline types can be downloaded to laptops or our mobile phones.
Below is a list with the most popular arcade games of today.
Super Mario
This arcade game was quite popular among the '80s and 90's kids. Mario and Luigi were quite the characters that taught us the pure joy of jumping up and down to avoid bumping into tortoises. And jumping inside chimneys to go underground to earn more points to proceed to the next level. Before, this game was played only via game consoles, but today you can find the upgraded type on the internet. The graphics might look different but the charms are the same.
Frogger
The fantasy smash hit arcade game Frogger is now available online, and for free. This game had a simple task where you were to help Frogger get home by safely crossing obstacles like fast cars and cross the river by jumping on floating logs and turtles. This game allows multiplayer mode, which means you may still enjoy playing it head to head with your mate.
It is compatible with both Android and Mac systems, and your progress is monitored through a leaderboard. The available version also allows upgrades but at an extra fee.
Fruit Ninja
If you enjoy eating fruits, then I guarantee you will love playing this game. Fruit Ninja is a highly addictive game that consists of challenges where you get to chop fruits. Sounds simple, huh? Well, it is. Though it gets harder the more you proceed, considering you have to cut more fruits to surpass your previous achievement. This Chinese inspired game will have you stuck to your screen swiping left to right at high speeds maintaining your focus not to hit a bomb.
Angry Birds
The title of this game should give you a hint that involves angry birds. Well, in actual sense, the birds are hurled on an elastic sling and swing from one end of the screen to the other to kill either monkeys or pigs. Each target hit earns you points, which accumulate at the end. On every level, you are given several birds to use, and if you hit all targets before using up all your birds, you earn an extra ten thousand points. The most exciting feature about proceeding from level to level is that you are awarded more birds with better powers.
Asphalt 9: Legends
This article wouldn't be complete without the mention of a car racing arcade game. The controls to this game are quite easy to understand and the graphics are quite good. Within the game, there are a ton of missions to get done, a competitive online PvP mode as well as a variety of cars to unlock. This game will have you sit for hours without noticing time move.
Conclusion
Well, we hope that these games have given you a nostalgic feeling! And if you haven't played them before, please give it a try. You never know, you may learn a valuable trick that you may use while playing on a site like LVBET.