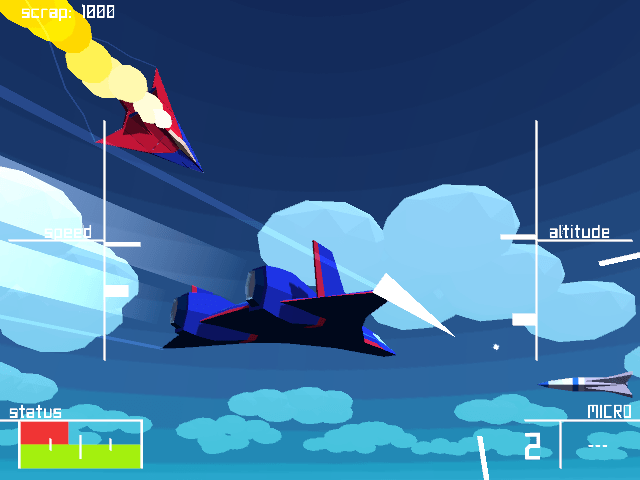 A simple, accessible-yet-difficult, fwooshy, "feel good" flight sim. Blow things up on an infinite number of procedurally-generated islands, but watch out for volleys of missiles; when you die, you're dead.
Post Date: 14:25 12-12-2014
Rating: 1
Author: arZ
Comment: Sky Rogue is a flying simulator. You need to destroy enemy planes. The graphic is really bad. I didnt play this game for long, because I dont like flying simulators. Rating 1/10!