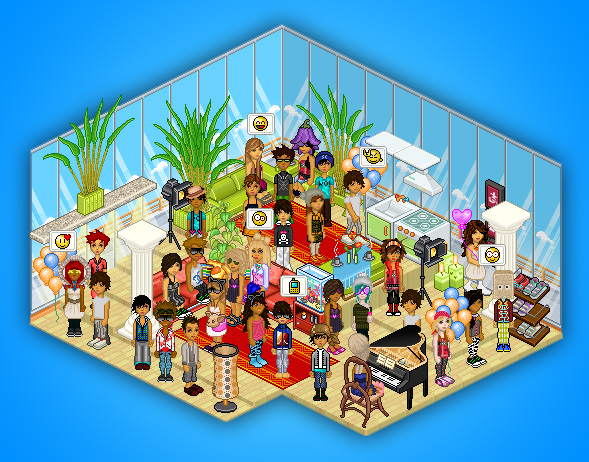 Starchat is an online virtual world where you can create your own unique virtual avatar, play virtual multiplayer games, furnish your own crib, collect virtual pets, meet friends, and express yourself on a whole new level – become a star, set the trends, and claim your fame. Starchat – the only place where you can become an instant virtual celebrity.
Post Date: 11:08 09-06-2015
Rating: 4
Author: axwellshm
Comment: It's similar to the Sims for me , but it just isn't that good. It gets boring fast, it doesn't have point for me. 4 just because of average graphics.
Post Date: 15:01 23-12-2012
Rating: 3
Author: Thedarkboy
Comment: Starchat is an okay virtual game I guess. But since I don't really play virtual games, I didn't like this. But it can still be a good game to meet up with your friends. The graphics of the game are okay. They can be improved quite a lot but I can't really say that they are horrible.