2009 Online Game Awards
2009 was quite a year for both the pay-to-play and free MMO industry. P2P MMOs were once again driven in large part by the continued success of World of Warcraft. There were also new additions during the year such as Aion, Darkfall, and Champions Online. On the other side, the free MMO industry added major games such as Free Realms and Dragon Oath. This collection of games had the most impact of any group of new games in a number of years. On to the awards!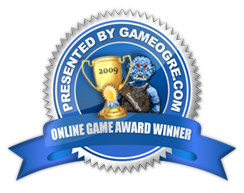 New Free MMORPG of the Year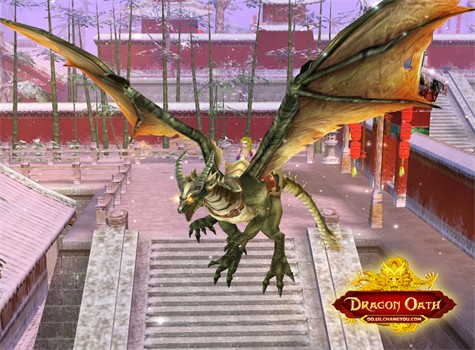 Dragon Oath
Although China has been experiencing Dragon Oath since 2007, 2009 marked the first year that North American users could enjoy the game. Like Perfect World, Dragon Oath offers a plethora of events and content. The game even has an expansion already on the way. Interestingly enough, the name of that expansion was chosen by a player.
Runners-Up:
Free Realms, Ether Saga Online, Karos Online
New MMO of the Year: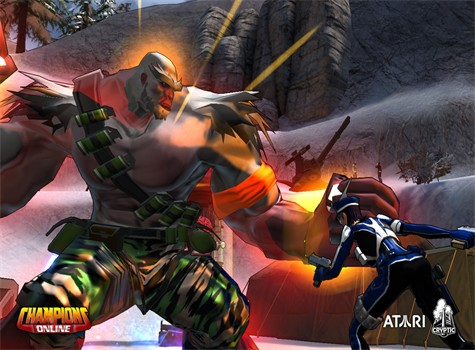 Champions Online
Champions Online is a dream game for both Super Hero fans and casual MMORPGers. Instead of being complex, Champions focuses on players having fun creating their super heroes and then throwing them into an action-packed comic book world. The game's character creator is the best of any MMO today including City of Heroes. Champions has no set classes so players are free to build their super heroes as they see fit. Players can literally spend hours tinkering with the little nuances of their super characters.
Runners-Up:
Aion, Free Realms, Crimecraft, Darkfall
Most Anticipated Game for 2010: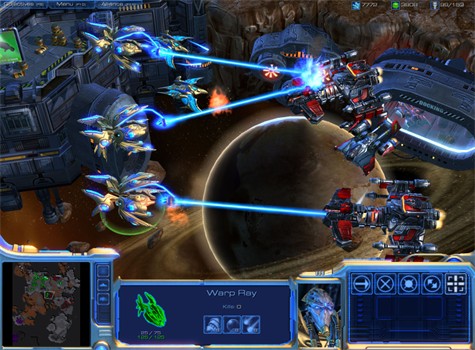 Starcraft 2
For the first time, the winner of Most Anticipated Game is not a MMORPG. Without question, Starcraft 2 is one of the most anticipated PC games ever. The first Starcraft is still extremely popular despite being launched back in 1998. Not many franchises can claim 12 years between games. Most games are largely forgotten by then. Starcraft is not only remembered, but Starcraft 2 is almost guaranteed to be a huge hit. In fact, it is a wonder why Blizzard has not tried World of Starcraft yet.
Runners-Up:
Diablo 3, DC Universe, WoW Cataclysm
Most Innovative Online Game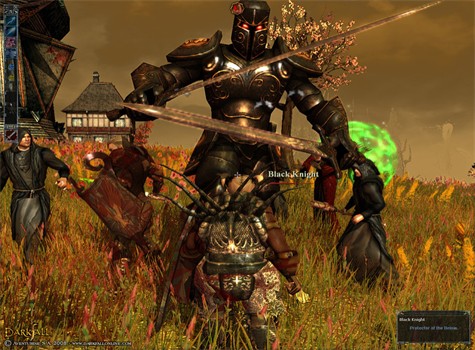 Darkfall
Darkfall is so innovative because it gives players more freedom than any other major MMORPG. Players in Darkfall can participate in unrestricted PvP and skill-based combat. One of the aspects of unrestricted PVP is that players can fully loot other players that they have killed. Do not expect to ever find that feature in blockbuster games like World of Warcraft and Aion. Other features that are scarce in the genre include a character alignment system, a crafting system where everything is made by players, crafted items with the names of the crafters, a level free skill-based system, and the ability to fight when riding a mount. Simply put, Darkfall allows players to be players.
Runners-Up:
Atlantica Online, Aion, Call of Duty: Modern Warfare 2
Best Online Shooter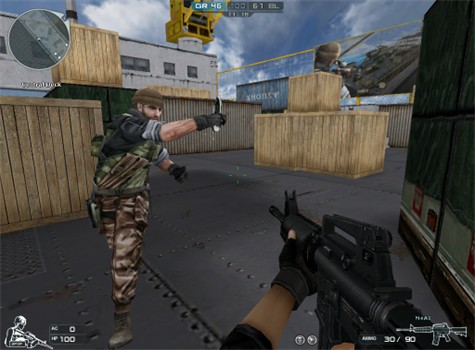 Cross Fire
Despite heavy competition from many top online shooters, Cross Fire won the first Shooter Showdown. In fact, Cross Fire defeated the Online Shooter of the Year for the past two years (Team Fortress 2) in the finals. A significant amount of Cross Fire's success can be attributed to its innovative Ghost Mode. Call of Duty: Modern Warfare 2 also deserves a mention as the top runner-up due to its exciting multiplayer mode.
Runners-Up:
Call of Duty: Modern Warfare 2, Quake Live, Team Fortress 2
Best Retail Online RPG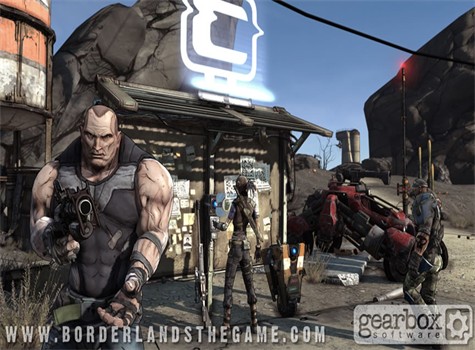 Borderlands
This category has been very thin in recent years due to most of the premier RPGs like Dragon Age and Mass Effect not having multiplayer elements. Borderlands takes home the honors this year as a hybrid shooter/RPG due to it being the Diablo of shooting games. There has never been quite a shooter that captured the spirit of Diablo as much as Borderlands. Trying to find that next powerful gun sometimes overshadows the game's story and missions. The loot in the game is fun to find and can easily eat away hours if you are not careful.
Runners-Up:
Torchlight, Dragon Age, Mass Effect
Best Free Online Strategy Game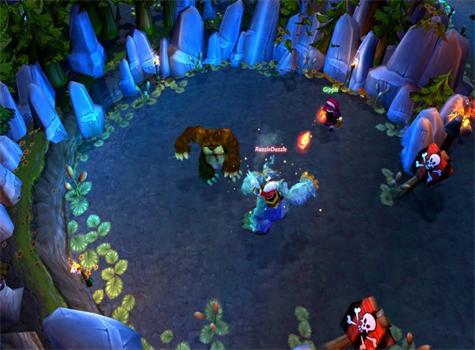 League of Legends
Who knew that a stand-alone game based on a Warcraft 3 map (Defense of the Ancients) could be so fun? League of Legends or LoL for short is a free multiplayer strategy game with RPG and RTS elements. Players are known as summoners who control Champions and minions. Champions bring the game to life with personality because they come in various sizes and flavors. LoL uses these colorful characters to brighten up a deep and highly replayable game.
Runners-Up:
Battle Forge, Atlantica Online, OGame
Best Free Online RPG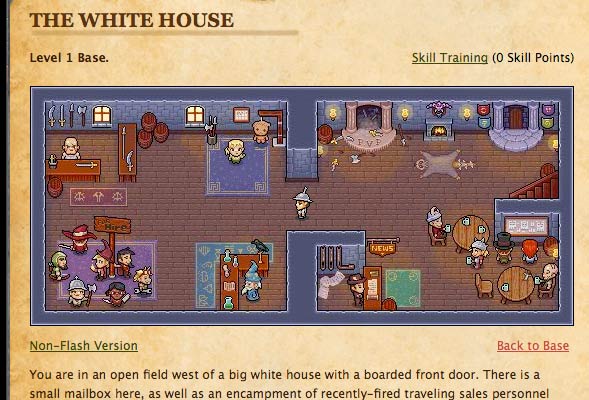 Legends of Zork
Old school PC gamers will likely be familiar with Zork from the 80s and 90s. Legends of Zork is a modern day browser game based on that classic game series. The game also resembles current online RPGs such as Kingdom Loathing and Hobo Wars. Like those games, Legends of Zork is aimed casual gamers with a sense of humor. The game does not take it self seriously and that is a good thing.
Runners-Up:
ZOMG, Rubies of Eventide, Furcadia
Best PvP MMO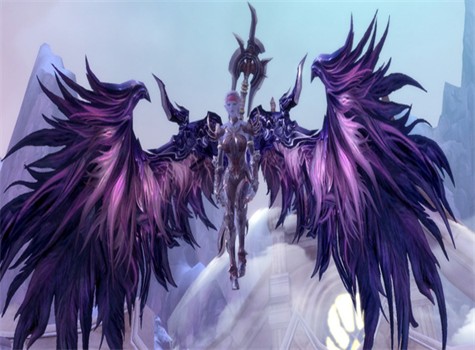 Aion
Aion was billed as the proverbial "WoW Killer" for a number of years. Not only did it look better than World of Warcraft, but it was to have more of an emphasis on PvP and flying combat. Of course, Aion did not turn out to be a "WoW Killer" but it did establish itself as a major pay-to-play MMORPG alternative and a PvP heavyweight.
Runners-Up:
Eve Online, Warhammer Online, Guild Wars, Lineage 2
Best Free MMORPG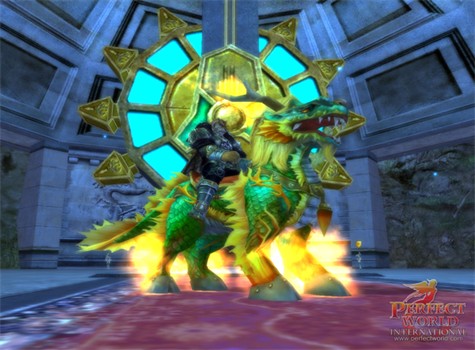 Perfect World
Perfect World continues to be a leader in the free-to-play genre with the type of graphics, character customization and content that you would expect to find only in a pay MMORPG. Despite getting beaten in the MMORPG Showdown 4 this year, Perfect World is one of the most popular MMOs in the industry. Don't be surprised to see Perfect World in the awards next year as well.
Runners-Up:
DDO, Runes of Magic, Free Realms, RuneScape
Best Expansion of the Year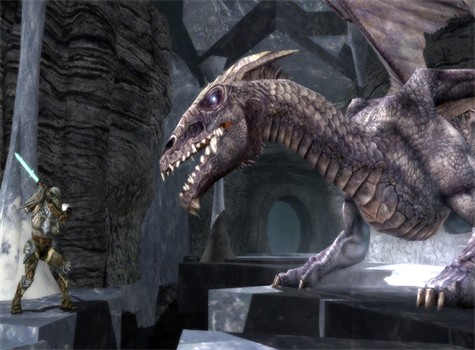 Dungeons & Dragons Online: Eberron Unlimited
Eberron Unlimited is a special expansion pack because it made DDO free after years as a pay-to-play MMO. This expansion also introduced the DDO store, a higher level cap, the Favored Soul, a new raid, several new quests, and many other changes to numerous to list here. That said, Eberron Unlimited signaled a turning point for DDO. This game is now viewed as one of the Top Free MMORPGs in terms of quality.
Runners-Up:
Lord of the Rings Online: Siege of Mirkwood, Perfect World: Rising Tide
Reader's Choice for Online Game of the Year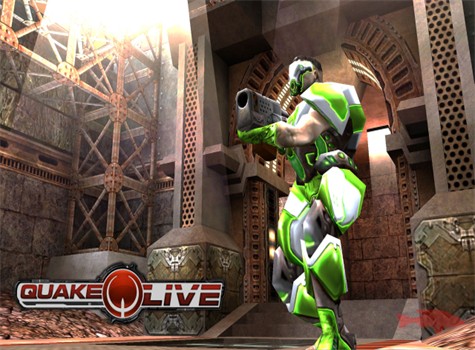 Quake Live
The introduction of Quake Live in 2009 marked the birth of the Social Shooter. Quake Live is not only a free browser-based version of Quake III Arena, but it is also built similar to a social network. You can track your friends easily when playing and not playing the game. This is one of the biggest reasons why Quake Live was to come out on top of over 50 other games including Perfect World in a three-month long poll event in our forums.
Runners-Up:
Perfect World, Splashfighters, Ogame
Best MMORPG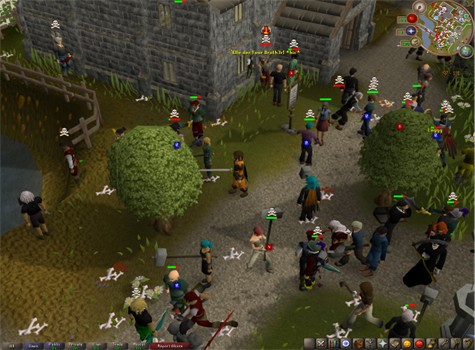 RuneScape
Despite still having its critics, RuneScape continues to be a MMO leader. RuneScape surprised everybody once again by winning the MMORPG Showdown for the second year in a row. This year, RuneScape beat World of Warcraft in the finals to win this annual GameOgre.com event. Community and depth along with the fact that the game can be played for free were the major reasons why RuneScape prevailed again. As the free MMORPGs continue to evolve, RuneScape has quite a knack for staying one of the giants of online gaming.
Runners-Up:
World of Warcraft, Aion, Free Realms, Perfect World
GameOgre.com's Online Game Of The Year For 2009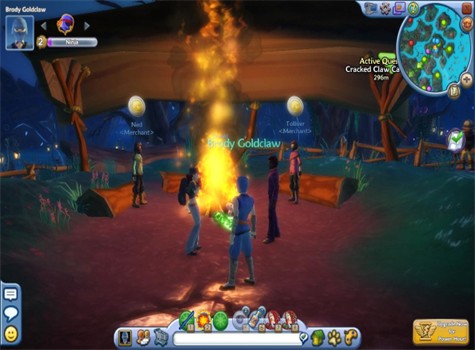 Free Realms
Whether you call it a virtual world or a free MMORPG, there is no denying that Free Realms made a huge impact in 2009. The game was just launched on April 29, 2009, but it has already garnered over 8 million registered users to date. Unlike most free MMORPGs, combat is completely optional in Free Realms. Players can raise pets, explore, participate in mini-games or social network with friends instead. The end result is a casual juggernaut that continues to grow in huge spurts. World of Warcraft, the usual winner of this award, was in limbo for the much of the year waiting on the world-changing Cataclysm expansion pack. Can Free Realms continue its momentum or will WoW win the award again in 2010?
Runners-Up:
RuneScape, World of Warcraft, Eve Online, Guild Wars, Perfect World
GameOgre.com's 2008 Online Game Awards
GameOgre.com's 2007 Online Game Awards
GameOgre.com's 2006 Online Game Awards
GameOgre.com's 2005 Online Game Awards
GameOgre.com's 2004 Online Game Awards