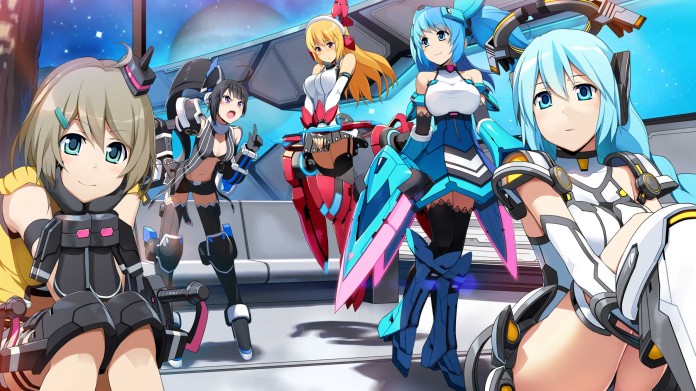 Cosmic League closed beta launches today in Europe and Turkey 
IDC/Games opened their servers for the first closed beta of this long awaited shooter in Europe and Turkey. 
IDC/Games launched today the long awaited beta of their TPS Cosmic League, the new version of the popular Cosmic Break, known in Japan as Cosmic Break 2. The closed beta will be available in English only. French, Germand and Spanish will be added during the rest of April, and the remaining languages — Czech, Italian, Turkish and Polish — will be added in May, before the open beta.
Players can already sign up on http://en.idcgames.com/cosmic-league/ , download the game and play for free.
You can watch the new teaser at https://www.youtube.com/watch?v=Mlmx3sW421Q
The new version of the game came to Japan in mid-2015 and has already obtained a resounding success, with hundreds of thousands of players enjoying their style and action.
Cosmic League is an action-packed online arena shooting game featuring cute girls and killer robots.  Two teams of up to 10 players each are pitted against each other in close-quarter arena battles. A constantly changing battlefield will require the players to stay aware of their surroundings and adapt their strategies accordingly.
Youtube videos
https://www.youtube.com/watch?v=5UxCWj6_0eI
https://www.youtube.com/watch?v=Mlmx3sW421Q
About Cosmic League 
Cosmic League is a third-person MMO shooter in which you participate in battles 10 against 10.  Cosmic League takes place in a mainly inhabited by very advanced mechanical forms of life known as "Robots" and organic life forms known as "Humes". As a player, you have to control these two races and compete in the Cosmic League in order to win the ultimate prize: a Cosmic Fragment.  This precious material generated tension between those who wanted to control the planets that produced it until the outbreak of a full-fledged war between them. Enjoy the amazing graphics and characters designed with a Japanese anime style.  Break into the universe of Cosmic League and participate in unforgettable battles!