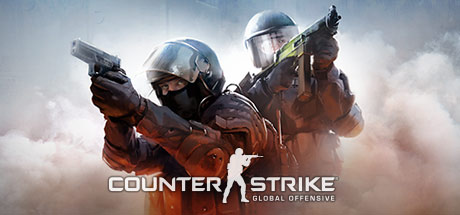 Counter-Strike: Global Offensive (CS: GO) will expand upon the team-based action gameplay that it pioneered when it was launched 14 years ago. CS: GO features new maps, characters, and weapons and delivers updated versions of the classic CS content (de_dust, etc.).
Post Date: 13:04 26-07-2015
Rating: 10
Author: brankomiljus20
Comment: Just start playing it, many maps are a bit different then cs 1.6 but am so amazed with details on them. Shooting is not same as before and need lots of time to get use to. Like graphic, especially, weapons, characters. Best CS so far
Post Date: 07:58 07-07-2015
Rating: 9
Author: NeSsQQuiCk
Comment: In my opinion the most fun FPS shooter out there it has a great esports scene and it is fun to play especially with friends 🙂
Post Date: 15:28 23-05-2015
Rating: 10
Author: LosmiK
Comment: The best entry in the counter-strike franchise. Every month or so they add new features to improve the core gameplay, such as different colored markers for your teammates on the minimap, the ability to see their weapons above their heads in spawn, the ability to throw grenades different lengths, etc. If you can handle the problems innate with any competitive online shooter (dickhead teammates, latency issues and the occasional hacker) then you'll love it, especially if you put some time in to getting good.Overall the most fun and satisfying competitive shooter I've ever played by far.

CS: GO stands as a glowing reminder that quality game design is rewarded in longevity and variety. Valve has not only updated the shooter but has completely outclassed its contemporaries. This is Counter-Strike, whatever the format you choose to play it on, and there isn't a higher recommendation than that.

It may lack some of the community niceties, beloved maps (Assault, anyone?), and little features of past games, but Global Offensive delivers on the promise of a faithful, polished, and better looking Counter-Strike for whoever wants it. Even if the community doesn't meet the golden standard of 1.6 and Source, CS:GO will remain a multiplayer classic for those willing to put in the time to learn the maps and weapons.

Modern shooters do their job well, but Counter-Strike is the series that helped build the scene. At $15, Global Offensive is a great extension to that legacy.
Post Date: 14:15 27-02-2015
Rating: 10
Author: axwellshm
Comment: The game which took my money out of my pocket and get payed to the Steam. I am going to say something about this game. Alright so this review is based on one of the most popular games in the world. The first Counter Strike took thousands, milions of people to go crazy, but this, this is what I like to call perfection. A game that is nothing else but the whole new level of older Counter Strike with so much improvements not just in graphics, in shooting, in sounds. Evolved to the new level.So lets start:
First of all I am going to say something about the mods in the game. You have four mods in the game, and they are kinda the same as in Counter Strike:
-Classic
-Competitive
-Arms Race
-Deathmatch

I won't talk about the mods cause the name tells what are you playing. There are no other teams, just Terrorists and Counter-Terrorists. Valve just brought us the whole new level of gaming (when we are talking about the Counter Strike) … I remember when I played the classic Counter Strike, which I am still playing but with delays, I know that the prefered guns were AK-47, M4A1 , and AWP. Pistol: Desert Eagle. But this game just did a little turnover in the whole thing. There are no more spamming the same weapons, over and over again. This is what I like the most about the game. You now can buy mp5 or ump45 and destroy whole their team, if you know to shoot.

Also a good thing, missions.Well I only know that in the missions you just complete random quests and you get some boxes. This is what I also like. – Skins.

Skins is also a new thing placed in the game and with the skins, you are really enjoying playing the game. Classic skins are also good, but there are some skins (really don't know what it's called right now, but I personally love it) and the skins got the perfect marks , shades , graphics.

Alright I said almost everything what I like about this game, but there is something more that I want to say about the whole series that Counter Strike released.

So the first Counter Strike was a really bang in the whole world. I don't the correct number was just a bomb that hipnotized the people to play it day-night. I mean there are still milions of people playing this game. Then they released Condition Zero. The game which has a new graphics level, but really nothing else besides that. So Steam took some models and made Counter Strike even better, because no one really wanted to play Condition Zero. Source is also a perfect game which is kinda similiar to the CS:GO, but is also a good as CS:GO.
To not mention Zombie mod, which brought thousands of players back to play this game.

That's it about a game that I play for long period. Love the whole Counter Strike series. And I hope you enjoyied my review. I am going to rate this game with 10/10.
Post Date: 08:56 16-01-2015
Rating: 9
Author: arZ
Comment: Counter Strike: Global Offensive (CS:GO) is an online multiplayer first person shooter developed by Valve. Counter Strike Global Offensive is released on August 21, 2013 and its released on Microsoft Windows, OS X, Xbox Live Arcade and US version on PlayStation Network. The Linux version was released on September 2014. Counter Strike Global Offensive like previous Counter Strike games, is an objective multiplayer first person shooter. There are two teams that you can join: Terrorists and Counter Terrorists. The game runs in short rounds that ends whenever every single player dies in one team, or the objective is completed. When a player dies, they have to wait when the round ends to respawn. You are awarded with money for killing a enemy, wining or losing a round (you get more money for wining a round), you can lose money by killing a team mate or a hostage. With the money you can buy weapons, granades and gear. In this game you can get really cool skins. They are valuaded by their color (grey to red). You can sell them and get alot of money. In this game there are four modes.
-Classic
-Competitive
-Arms Race
-Deathmatch-Classic Mode-

This is the most popular mode. It evolves the Bomb and Hostage missions. At the start of the turn players can buy weapons that they earned earlier.
-Bomb Scenario
In this scenario Terrorists must plant a CT on a bomb site… The Counter Terrorists must defuse and and prevent it from exploding.
-Hostage Scenario
In this scenario Counter Terrorists must rescue hostages and bring them to extraction point. Terrorist must prevent Counter Terrorists from rescuing hostages. Killing hostages will bring a serious cash penalty.

-Competitive Mode-

This is a same mode as Classic mode just you play with players with same rank. Wining brings you to rank above, and losing brings you rank below.

-Deathmatch-

This mode is really fast mode. You have ten minutes to get as much as score you can in that time. You get score by killing enemies, killing chickens that run around the map. Different weapons bring different amounts of score. Every few minutes you get a weapon witch you get bonus score with killing an enemy with it. When you die, you respawn automatically.

-Arms Race-

This is a deathmatch mode that you get rewarded for each kill with a weapon. Whenever you kill an enemy you get a new weapon. At the end you get a grenade. When you kill someone with it you win the round.

Global Offensive also offers two offline modes: Offline with Bots, which offers the same game modes with AI-controlled bots and a Weapons Course for inexperienced players.

Counter Strike is the most popular first person shooter and it has so much tournaments for real money that are go high such as $250.000.

I am a real fan of Counter strike games and CS:GO is one of my favourite Counter Strike games and i recommend this game to all fans of first person shooter. And this is a really cool and fun game, and I won this game on GameOgre. I give this game a note of 9/10