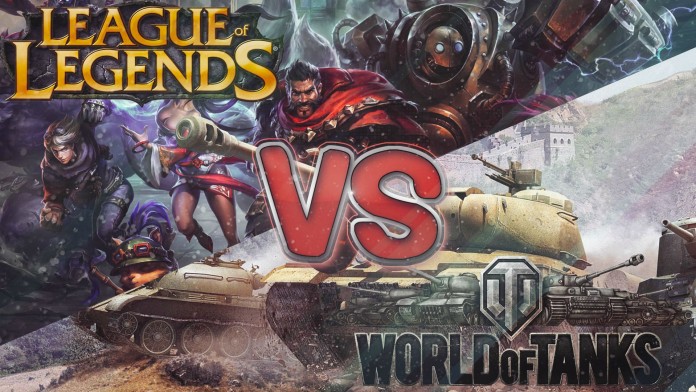 GameOgre.com Presents The 2015 Online Game Awards
2015 was a great year for online gaming in general as indie games made great strides and new genres emerged or were innovated entirely. In addition, MMORPGs continued to weaken when compared to MOBAs, sandbox games, and some shooters. Steam continues to help innovate the gaming landscape with the Early Access concept. Allowing players to help shape the games while still in development can not be overstated. Although it has caused anger among some players due to unfinished games, it has also made possible many gems that were developed right. Ok, let's get to the the 2015 Online Game Awards!

New Game of the Year:
This award was one of the most difficult of all because 2015 was such an innovative year for games and genres. In fact, Ark is a leader in one of the newest genres that enjoys success on Steam's Early Access program: survival sandbox. Ark leads with constant updates, an exciting world with huge dinosaurs, and positive community support.

Runners-Up: 
Heroes of the Storm, Grand Theft Auto V, Rocket League
Best Gaming Value:
Although not a new game by any stretch of the imagination, Garry's Mod remains a unique game with a ton of potential and even more user created content. Although the price tag is normally $10, GMOD can sometimes be found for just $2.50 to $5.00 on sale. For example, we added the game to our shop for one of those prices. However, the value is considerably more than just the price as GMOD can be used as a simulator, a development playground, or even one of the best sources of video content available anywhere. Not to mention that you can also play with friends in a plethora of modes such as Prop Hunt and Dark RP.

Runners-Up: 
Terraria, Ultra Street Fighter IV, Tabletop Simulator
Most Innovative Online Game
Want innovation? Take soccer and rocket cars and make a game that is not only a blast to play, but to watch as well. Even people who are bored silly with soccer can appreciate the electric excitement of Rocket League. Like GMOD, Rocket League also boasts a full menu of game modes. You can practice, engage in a full season with AI teammates, and compete against others in various numbers. The game also has eSports tournaments for the best players.

Runners-Up: 
Undertale, Goat Simulator, Sanctuary RPG: Black Edition

Best Online Shooter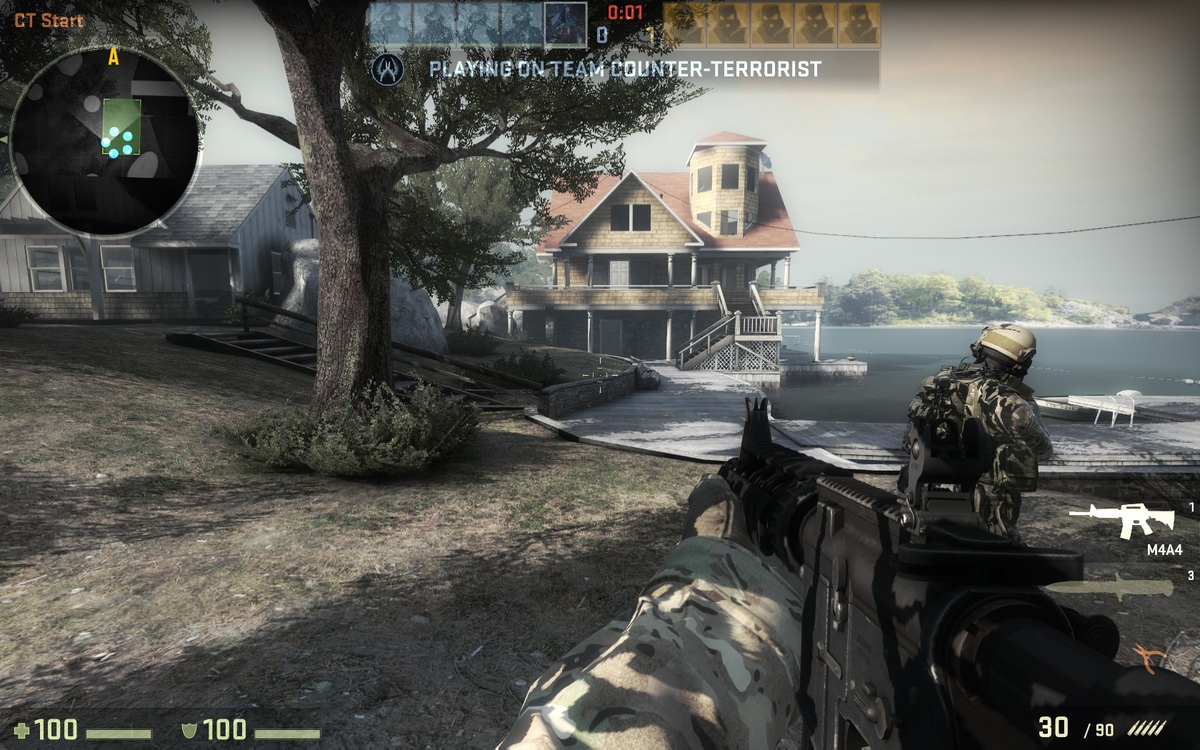 Counterstrike Global Offensive

Without question, one of the most played and popular games on Steam is Counterstrike: Global Offensive. The only game that I have seen played more is DotA 2, but no fellow shooters. CS:GO combines teamwork, competition, fantastic weapons, tight maps, and occasionally valuable loot into entertaining online shooter.

Runners-Up: 
Team Fortress 2, World of Tanks, DayZ
Most Anticipated Game for 2016:
Battleborn
With the last couple of years, it should come as no surprise that the most anticipated game happens to be a MOBA. Battleborn, by Gearbox, is set to launch in May of 2016. If Gearbox can replicate the success of Borderlands into the MOBA space then it could carve out a nice niche in the genre since it is being called a "Hero Shooter".

Runners-Up: 
Shadow Warrior 2, Overwatch, Deus Ex: Mankind Divided
Best Early Access Game:
H1Z1 is the best example of a popular Early Access game that has both fans and detractors. Over 50,000 players have reviewed the game on Steam but it only has a 67% recommendation ration. That means that one third of people who reviewed the game do not recommend it. Still, the zombie survival sandbox MMO continues on as one of the most played games on Steam and one of the most streamed games on Twitch.

Runners-Up: 
Ark, Rust, Unturned

Best Simulation: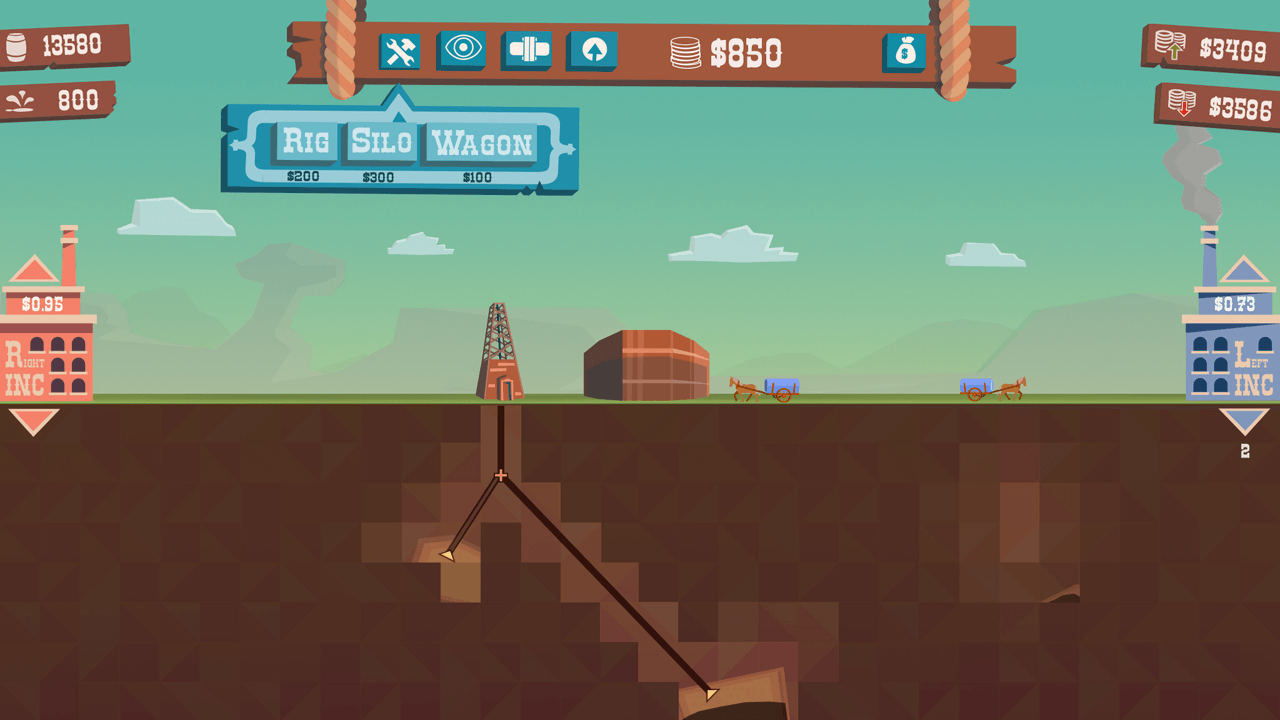 Turmoil
After playing Microprose gems like Railroad Tycoon, Machiavelli The Prince, and Civilization back in college for more hours than I care to think about, similar games have been few and very far between. Whether this is due to Microprose being closed or games looking to cash in on modern trends at the sake of deep addictive sim gameplay, we can only guess. However, one thing for certain is the Turmoil is the most fun I have had in a sim game since the legendary Railroad Tycoon. It is also the first game I have came across that treats the oil exploration industry right. Furthermore, even the name is to like since they did not use tycoon or a similar all-too familiar label. Although relatively short at about 10 hours, Turmoil is extremely accessible and fun even if you don't know a Derrick from a Tom.

Runners-Up: 
Cities Skylines, Euro Truck Simulator 2, Farming Simulator 15

Best Indie Game:
Although it is far from a new game, Terraria continues to thrive despite appearances. The 2D cartoonish graphics are a frequent turn off for potential players. We at GameOgre have came across this both in our item shop and in Livestreams. I even had the game for multiple years before really playing it after buying it as a four pack on Steam not long after it came out. However, Terraria is our current choice for our weekly Ogre Game Time and livestream because it is incredibly deep, cheap compared to similar games, and is the easiest game to play multiplayer as a group.

Runners-Up: 
Undertale, Turmoil, Kerbal Space Program
Hidden Gem of the Year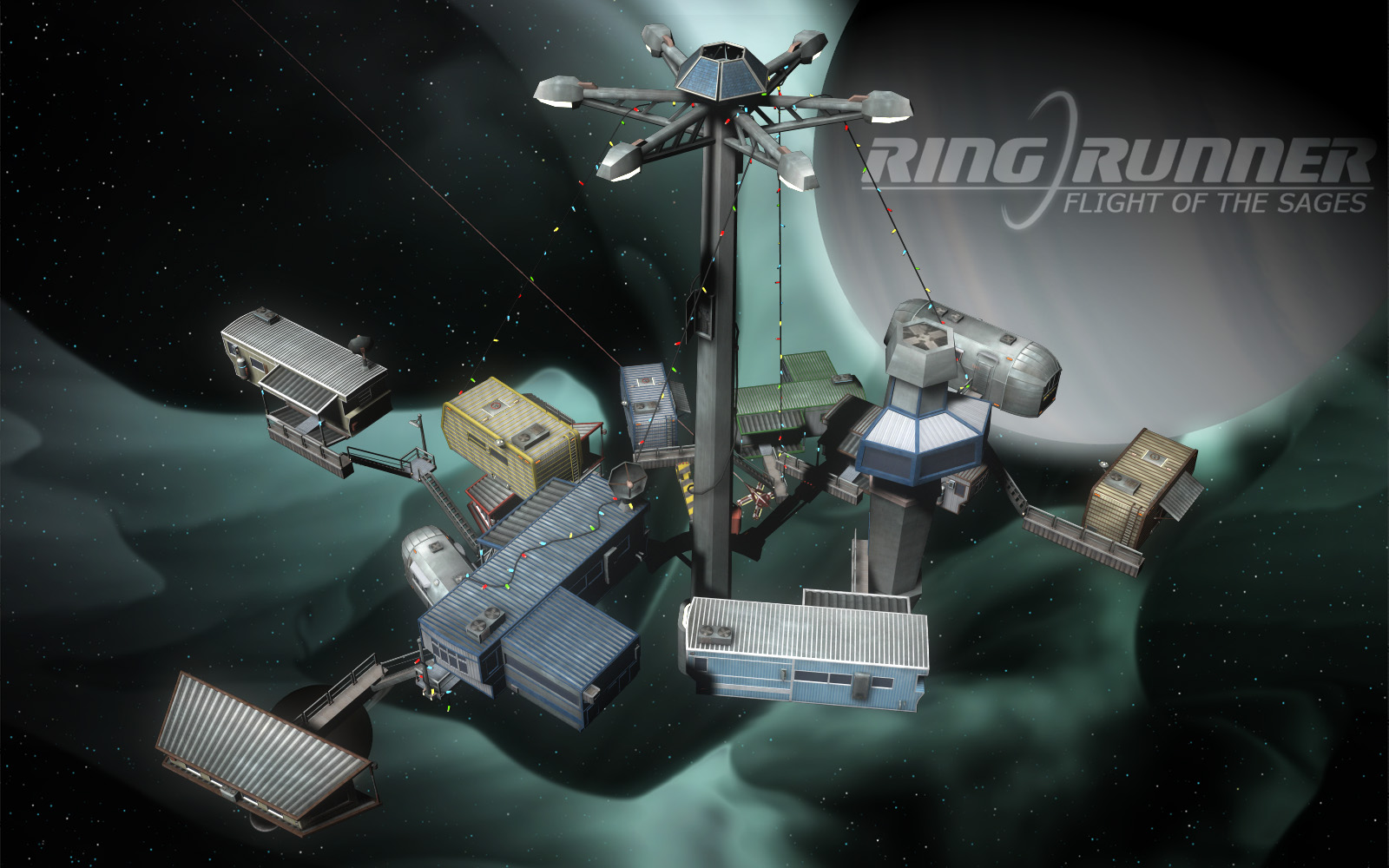 Ring Runner: Flight of the Sages

Hidden Gem of the Year is a new category since found more than usual in 2015. There are many great games out there that nobody know about unless you just happen to search a great deal on Steam. The winner was found simply by searching one last time before the Black Friday Sale on Steam ended. This little game that very few people know about is just brimming with features and gaming value. I was about able to buy a four pack for dirt cheap of Ring Runner and the game contains not only a Steam Workshop, 30 hour single player campaign, and leaderboards, but also multiplayer modes and a rich story. In fact, the story is based on a novel by one of the developers!  Very few games if any offer all of that, especially at that low of a price.

Runners-Up: 
Fistful of Gun, Fractured Space, Death Goat

Best Action Game: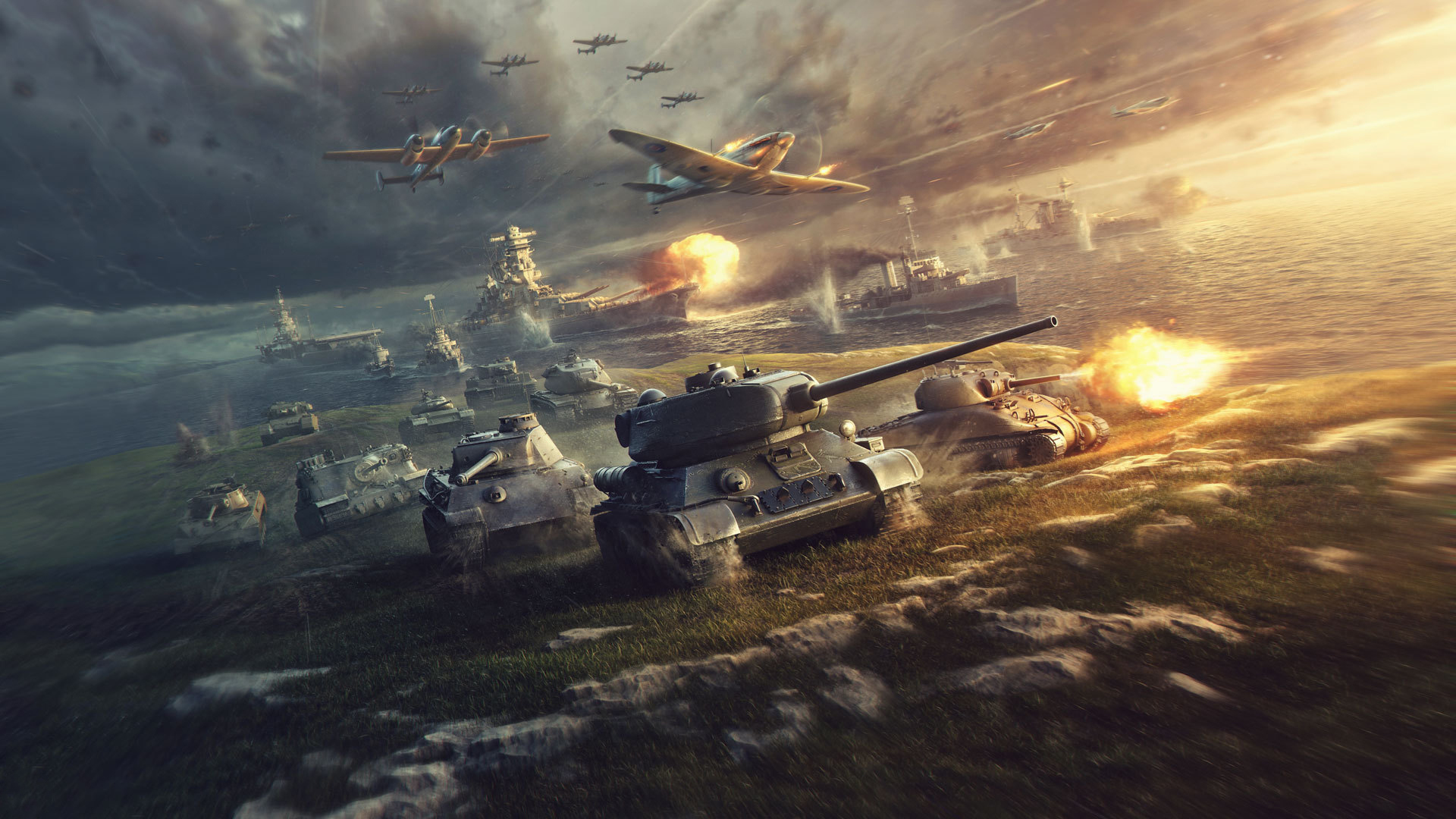 World of Tanks continues to be one of the best action experiences around ever since its debut in 2010. In addition, WoT has developed into a considerable franchise with a mobile version, a card game, and a board game. Most importantly, the game launched on the PS4 this week. As a result of its massive worldwide success, other tanks games have emerged but there is still only one king when it comes to multiplayer tank games.

Runners-Up: 
Chivalry, Mount and Blade: Warband, Warframe

Best Sandbox Game: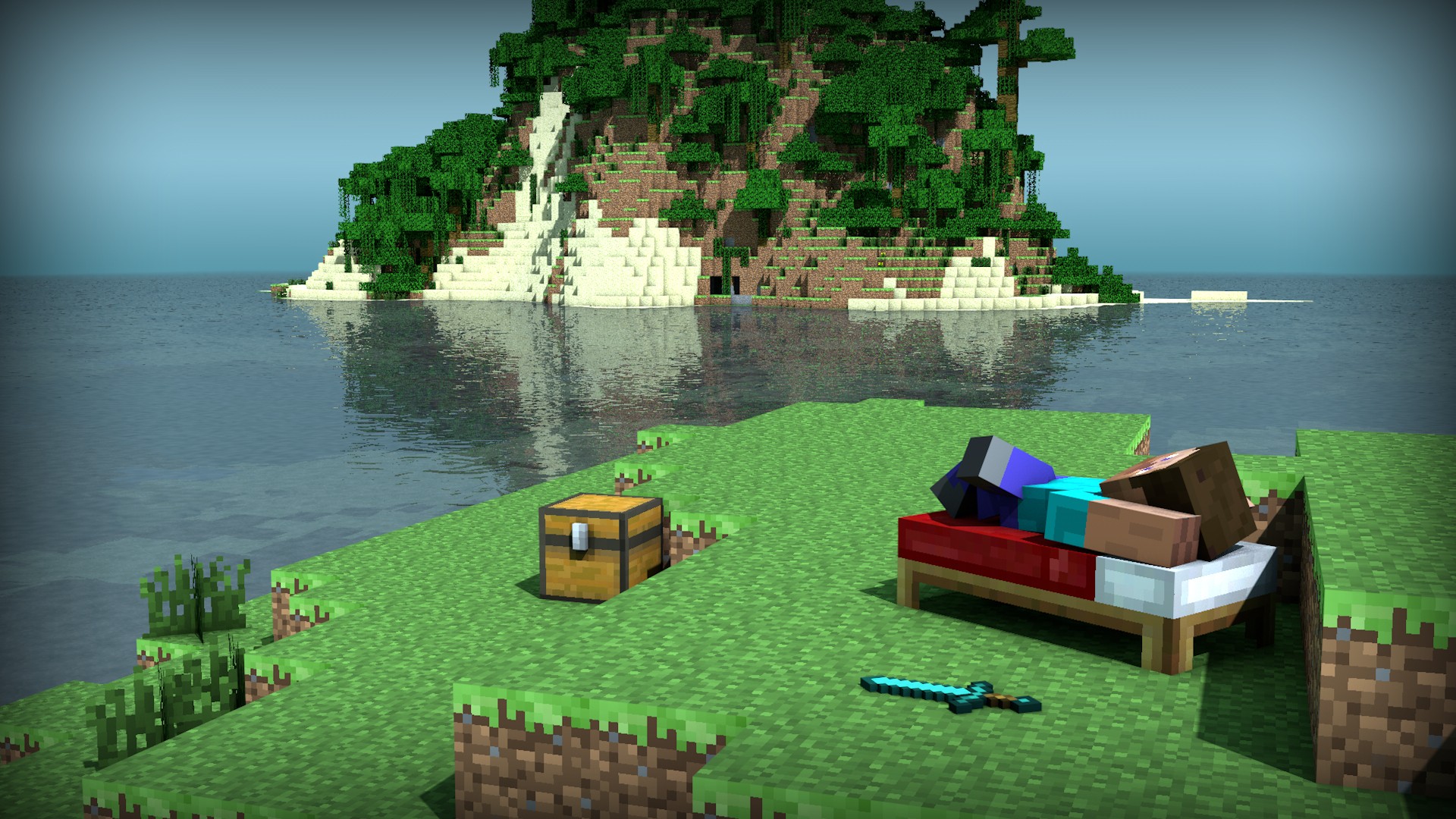 Although the sandbox genre is getting more crowded than ever with countless variations, Minecraft continues to lead at the top. This can be seen by Minecraft already contributing nicely to the profits of Microsoft in 2015. The sandbox juggernaut also continues to deliver with MineCon and two spin-offs including one for education slated in 2016. As is demonstrated in the image above, Minecraft is in a very good place right now.

Runners-Up: 
Rust, Terraria, Ark, Garry's Mod

Best MOBA
Although competition got a little better with Blizzard's Heroes of the Storm in 2015, League of Legends still holds the dominant position in MOBA land. In fact, a new MOBA category was considered just for the reason that choosing another MOBA over LOL in this category would make no sense. In other words, New MOBA would be the way that LoL would not win in a genre category. Heroes of the Storm targets the main stream more and I personally prefer it, but it has a very long way to go before it comes even close to the behemoth from Riot.

Runners-Up: 
DotA 2, Smite, Heroes of the Storm
Best Free MMORPG
TERA is a former MMORPG that was so highly anticipated that it was projected to be a possible "WoW Killer". Of course, that never happened but it did not stop TERA from developing into the best strictly free MMORPG after wisely shedding subscriptions early on. Action packed combat is where this game truly shines and is quite ahead of most others in the entire genre. Steam players agree as TERA is usually the most played MMORPG on Steam.

Runners-Up: 
Neverwinter, Skyforge, RuneScape

Best MMORPG
Although not as pervasive as it once was, WoW remains the best and most played subscription-based MMO. Actually, it is like a one man band on that score since most other MMORPGs now are either free-to-play or buy-to-play. Nearly all that start out with subscriptions elect to drop them for a different model. Elder Scrolls Online dropped theirs, but kept hefty price tag required to buy the game. WoW has dropped over half of its survivors from its peak, but that is still a substantial number in the millions. Thus, other online games may be more popular in terms of active players or micro transactions etc, but the old king still rules strongly in subscriptions.

Runners-Up: 
Elder Scrolls Online, Guild Wars 2, Secret World

GameOgre.com's Online Game Of The Year For 2015
The 2015 Online Game Awards would not be complete without the ultimate award. Similar to when these awards started over 10 years ago, we again have a dominate game in the most popular category. When GameOgre started, MMORPGs ruled online gaming and World of Warcraft was the undisputed king. Now, MOBAs have taken over and no other MOBA can compare to League of Legends.

Runners-Up: 
Minecraft, DotA 2, Counter Strike: Global Offensive, Hearthstone