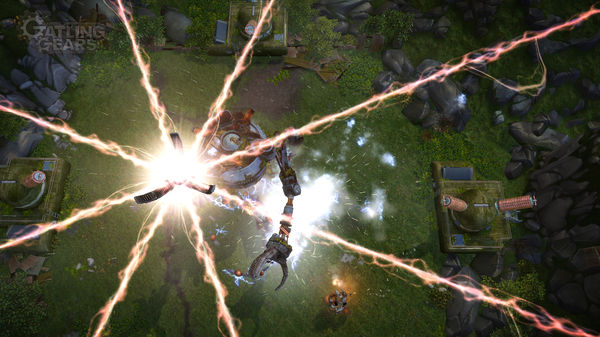 When the Empire begins its reign of destruction in a thirst for natural resources, it's up to Max Brawley, a retired Gatling Gear pilot, to stop them. Together with his niece and his trusty Gatling Gear unit he must fight his way to the heart of the Empire and eliminate the destruction at its source.
Post Date: 21:18 29-05-2015
Rating: 9
Author: LosmiK
Comment: Excellent fast-paced arcade brings fantastic playability with perfect graphics and shows other pieces in genre how this kind of game should be made. Beware of rising difficulty at the final levels.
Post Date: 17:52 24-04-2014
Rating: 5
Author: Mordekaiser
Comment: Fun game good graphics nice story does not get boring 5/10