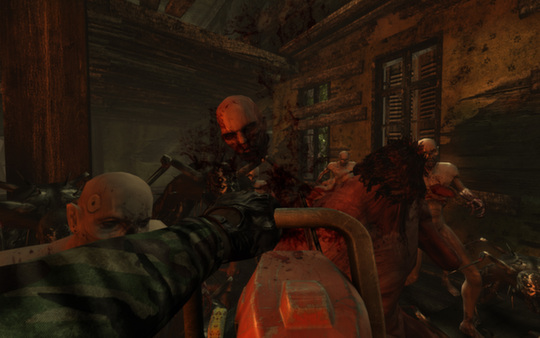 It's a co-op survival horror game. Up to 6 players in online co-op mode, or just you, on your own, playing the Solo mode. The aim – cleanse each area of zombies, in waves, until you get to the last one. The Big One. The Patriarch. Then exterminate him, too. Actually, they aren't "zombies". They are the left-over "specimens" from a cheap and dirty government program to clone soldier-monsters. The basic ones will just munch on your arm and try to disembowel you. The bigger ones were the first ones they tried arming. Nothing much. Just a chainsaw or a blade for starters. They had just got on to the chain gun and rockets when the government tried to secretly shut down their secret program.
Post Date: 12:11 04-06-2015
Rating: 9
Author: LosmiK
Comment: If you've enjoyed zombie games of the past and want to see a different take on what cooperative zombie horror games should be like, then I think you will enjoy Killing Floor too.
Post Date: 02:54 31-05-2014
Rating: 10
Author: ivekvv256
Comment: This is a good game that has some scary times. Basically you have to survive the enemy zombie's attacking and try to eliminate all of them. It's pretty fun doing so, but you still shouldn't play it for a long time. I reccomend you to try this game out. I rate it 10/10