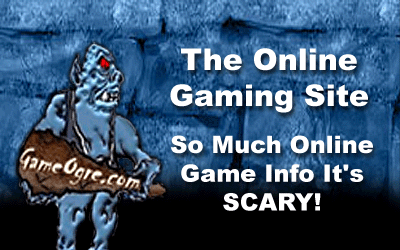 Thrilling games from the days of brave knights, mighty swords, and strange sorcery.
Total Rating: 6.00
Reviews: 14
Review Archive
Post Date: 21:08 29-12-2011
Rating: 7
Author: Thedarkboy
Comment: I think this game is pretty OK. Not the best or worst. I only played this when I was bored so for me, this was a time killing game. Don't really know if it's like that for other people though. But 7/10.
Post Date: 15:02 24-06-2011
Rating: 5
Author: cooldude671
Comment: Is a cool game
Post Date: 12:55 18-03-2006
Rating: 5
Author: Dmr8
Comment: none
Post Date: 00:31 08-03-2006
Rating: 5
Author: Pepgirl
Comment: none
Post Date: 18:54 22-01-2006
Rating: 7
Author: die10mar
Comment: none
Post Date: 10:21 16-10-2005
Rating: 10
Author: wiespe
Comment: none
Post Date: 18:36 13-10-2005
Rating: 10
Author: hell
Comment: none
Post Date: 11:22 13-10-2005
Rating: 5
Author: TimeLord
Comment: none
Post Date: 23:14 05-09-2005
Rating: 5
Author: octavio
Comment: none
Post Date: 03:01 29-06-2005
Rating: 5
Author: Super Saiyan 4 Gotenks
Comment: none
Post Date: 16:14 29-04-2005
Rating: 10
Author: sckullkid
Comment: none
Post Date: 22:31 11-04-2005
Rating: 0
Author: edwardsfranklee
Comment: none
Post Date: 13:39 11-03-2005
Rating: 5
Author: cory
Comment: none
Post Date: 16:52 16-12-2004
Rating: 5
Author: deathblow125
Comment: none