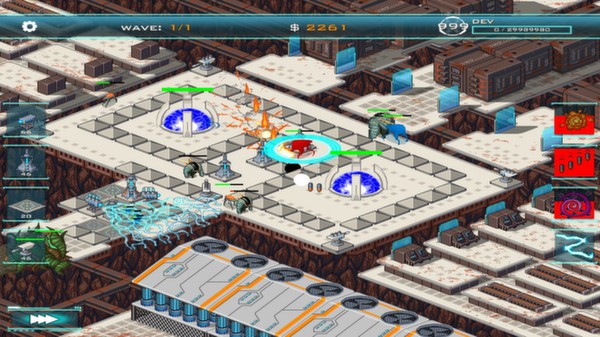 Super Sanctum TD is a retro-styled Tower Defense game that focuses on strategy, customization and replay ability. Build advanced mazes and construct powerful towers to prevent alien hordes from reaching the Core!
Post Date: 18:19 30-05-2015
Rating: 8
Author: axwellshm
Comment: It's an older game but still decent. Graphics are average but gameplay wins. 8/10.
Post Date: 08:54 05-12-2014
Rating: 7
Author: arZ
Comment: Super Sanctud is a retro style tower defense game based on strategy game where you need to build mazes and put a power full towers with different weapons. Really love these kind of game, lot of fun and easy to play. I rate this game with the note 7/10!