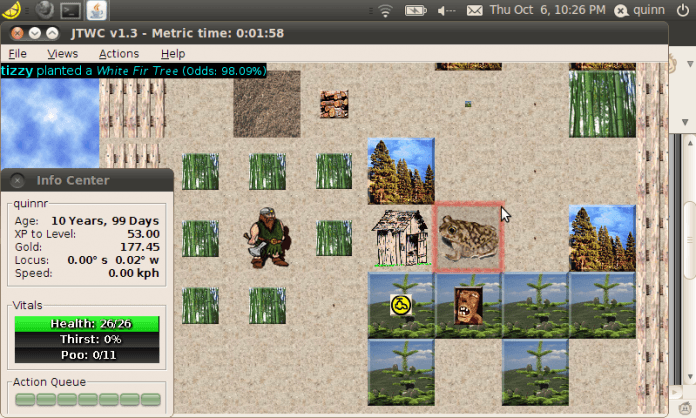 Toadwater is a competitive farming game that takes place on a huge world. Players can plant trees, grow crops, lasso other players, lure birds under their command, along with many other activities.
Post Date: 20:33 03-11-2013
Rating: 8
Author: Toadee
Comment: Fun game to play occasionally everyday. Can be really addicting at times. The graphics really suck but there quite a few updates meaning there is always something new to do.
Post Date: 19:12 12-10-2012
Rating: 4
Author: Thedarkboy
Comment: I think this game was pretty dull.. It was just boring. Not fun for me at all. Might be fun for some people though, unfortunately, I wasn't one of those people. I don't know if this is a game worth trying or not. Depends on what kind of gamer you are.
Post Date: 02:19 17-10-2011
Rating: 8
Author: quinn
Comment: Quite a fun game, although it does get grindy at times. Very enjoyable, and also able to be played in the background quite passively while multi-tasking.