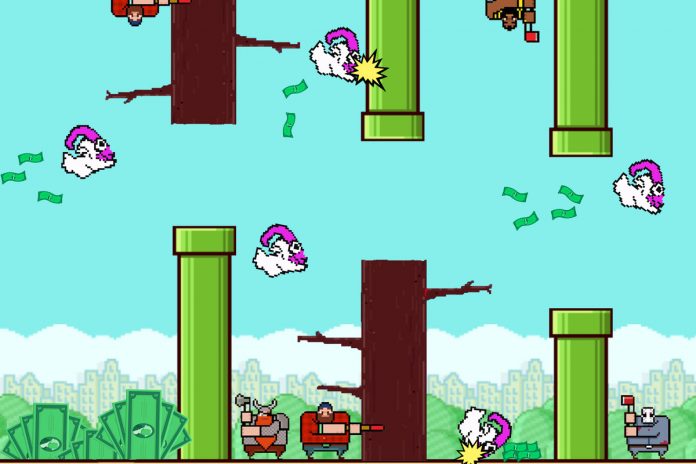 Hyper-casual games are popular as a genre for one main reason: games are easy to play on mobile devices. If you look at the last few big hits in the mobile gaming world, you will notice that eight out of 10 of those games are casual games that don't require a lot of expertise; they are games designed to be enjoyable for everyone.
Due to the massive success of this genre, more developers (and even amateurs) have entered the casual gaming landscape with their own apps. Flappy Bird may be a big hit for being unique not too long ago, but there are a lot of similar games you can play today.
Nevertheless, the market is looking for that next successful game in this genre, which means there are still plenty of opportunities to score big and win the hearts of mobile gamers. Before you start working with an experienced mobile app developer, here are the top tips you need to know about developing hyper-casual games.
Target Everyone
One of the beauties of making a game is this genre is that you don't have to worry about catering to a specific market. The more general your game is, the more potential players you'll be able to attract once the game is launched.
Remember that targeting everyone is a process that needs to begin when you first brainstorm ideas for a possible game in this genre. Think about what challenges people will love and how you can bring those challenges into a game that everyone can get used to really quickly.
Work on Your Idea
Having a good idea for a game, especially a hyper-casual game, isn't enough. Believe me when I say that there are hundreds – even thousands – of other ideas being developed by their creators. For your idea to materialize as a successful game, you need to really work on it.
Before starting the development process, find ways to fine-tune the game idea you have. Think about how players will engage with the game and how to keep them interested while playing. This is the time to really get the idea to its mature stage.
Find a Good Developer
Once you have a good idea in your hand, it is time to build a team around you. I know it is tempting to learn about coding and start the development process using existing frameworks, but the best way to realize the full potential of your idea is by having a team of app development experts helping you.
Fortunately, app development services are more accessible than ever. You don't need to restrict yourself to finding a local developer either, as app developers can be found everywhere and don't restrict themselves to just the one area. For example, there's Appetiser who are an Australian company who work with clients across the globe. You can easily get in touch with an app developer like this who may be out of your region via their website, and get an accurate estimate of how much time and money is needed to develop a functional game that everyone will love.
More Than Codes
Naturally, finding great app development experts is only the beginning. You also need to make sure that everything about the game is pleasant and appeals to the preferences of as many players as possible. You also need the support of a good UX/UI designer and other experts in their respective fields.
You can choose to handle some of the heavy lifting yourself, but only when you know exactly what you are doing. If you know your way around UX design, for instance, you can create the flow of the game yourself and have other team members follow that flow when developing the game.
Forget Monetisation…
Many new developers and game inventors focus on monetization way too early. Yes, the goal of making hyper-casual games is so you can capitalize on the latest market trends and earn revenue from the game, but monetization should not be your primary objective.
When you think too much about monetization , you will end up adding elements that disrupt the gameplay – and the players' experience – altogether. Adding an interstitial video ad between levels, for example, is the kind of mistake you want to avoid in this genre.
…But Be Smart About It Too
While you should not focus on monetization too early in the development process, it is also necessary to think about how you can integrate monetization options in a positive, not-so-annoying way. Using in-app purchases to grant players more features is a good example.
Most ads are seen as annoying, but that doesn't mean you cannot benefit from ads at all. There are ways to integrate the ads seamlessly with the game. For instance, a billboard inside the game can be used to display ads from third-party publishers.
Start Your Marketing Early
As soon as the game is in its development process, start marketing the game as the next big thing. One thing you need to know about hyper-casual games is that many existing developers produce a lot of games to create continuous hype. This is something that you can achieve with an effective digital marketing strategy.
Even better, you can get potential players involved in the development process itself. Ask the audience for input as you tell stories about how a simple game idea is being developed into a truly exciting app. Continue refining your marketing as you work on the app even more. Combined with the other tips we discussed in this article, developing that next big hit of a game is a goal you can achieve successfully.