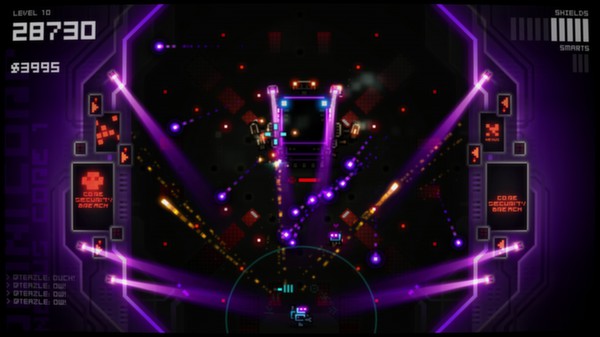 Experience the addictive gameplay of old-school arcade favorites, updated and improved for the 21st century! Unique retro-futuristic sound and graphics, player responsive difficulty, and a subtle system of tactics combined with classic gameplay make Ultratron a fun and hypnotic arcade blast.
Post Date: 13:32 03-04-2015
Rating: 8
Author: axwellshm
Comment: Very good game that is represented in the space. Game is quite the same as Chicken Invaders, only there are not any chickens of course. 😀 I like the game needs a quite speed and reflexes to dodge the every attack, but it's good in overall. 8/10.
Post Date: 14:20 09-12-2014
Rating: 7
Author: arZ
Comment: Ultratron is a addictive space game. You are controlling a last human and you need to avenge the human race. You need to destroy all the enemies. You can upgrade you weapons after each game. Nice game, I rate it with the note 7/10!