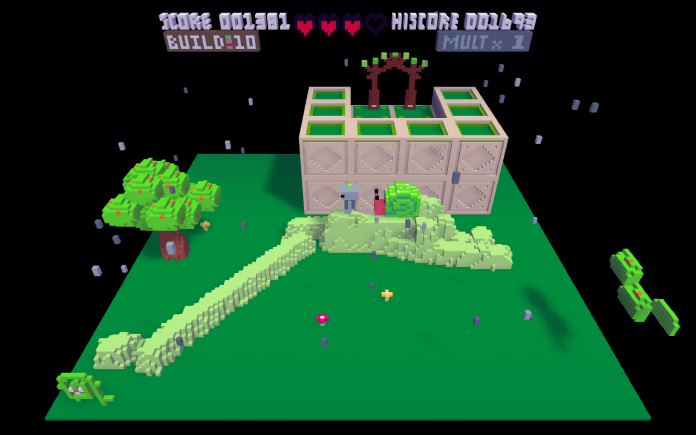 Voxatron is an action/adventure game set in a world completely made of tiny cubes that can be blasted to smithereens.
Post Date: 14:57 10-12-2014
Rating: 7
Author: arZ
Comment: Voxatron is a fantasy console games made entirely out of voxels . The Alpha version comes with an arena shooter and action-adventure game! The graphic from the game is not so good but the game is rally fun to play .. Sound could be better too, its like in arcade games. I rate this game with a note 7/10
Post Date: 04:14 12-11-2011
Rating: 9
Author: Webber
Comment: Voxatron is a sleeper hit! The graphics are nothing special, but the game is simple fun. The editor and other games in the Humble Bundle only add to the experience xD.