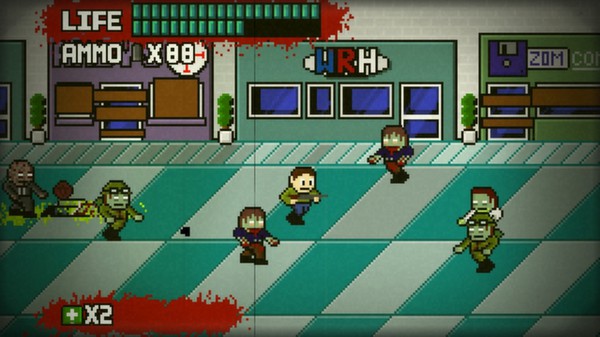 A toxic waste spill finds its way into the water supply, causing the recently deceased to rise from their graves. Now it\'s up to you to blast your way through the hordes of undead if you\'re going to escape the city. On the way to your rescue, you\'ll search stores and houses for supplies, and trade with other survivors.
Post Date: 20:13 13-01-2015
Rating: 9
Author: altot
Comment: I like the graphics, OST, and the fact that it is a game that you can replay and actually takes a rather large amount of time to complete everything in the games. The glitches are patched on time so it really has little to no flaws. Well, it is a bit monotone.
Post Date: 08:39 11-11-2014
Rating: 10
Author: arZ
Comment: What a cool game. The point in this game is to kill all the zombies and stay alive. Really cool and funny game. Recommended it to all … Rating 10/10 !
Post Date: 22:33 27-03-2013
Rating: 7
Author: Mordekaiser
Comment: Good game what you have to do is kill zombies and loot stuff to keep yourself alive and there are lots of weapons only thing its lacking is better graphics if you ask me