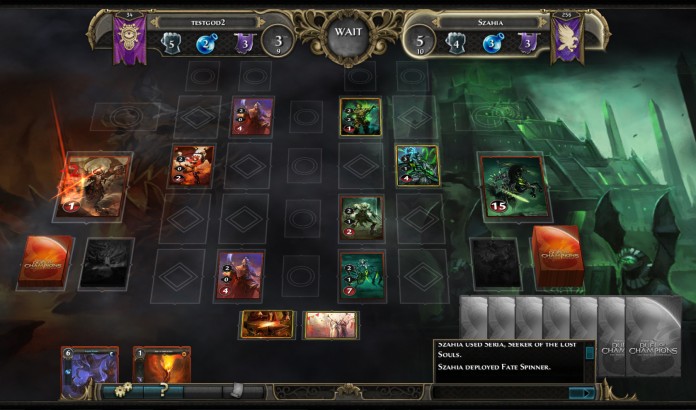 Experience the well known factions of the Might & Magic universe in a completely new format. Cards are beautifully illustrated and feature iconic characters, spells and heroes from Might & Magic.
Post Date: 13:38 17-04-2015
Rating: 7
Author: Croco12
Comment: Nice card game to me, but it includes much cards in one deck(between 59 and 209). Graphics are good, really good and gameplay is OK. I rate it with 7/10.
Post Date: 11:19 22-03-2015
Rating: 9
Author: axwellshm
Comment: Reviews are showing that this game is not likely for some members. I disagree, i think this game is really good that the other two i just reviewed. I think this game deserves a bigger rate so i am giving 9/10.
Post Date: 17:57 27-05-2014
Rating: 5
Author: Frozen
Comment: this card game is good for me but pretty simple and easly for play.
Post Date: 20:02 24-03-2014
Rating: 3
Author: Zirac123
Comment: I played this game.. almoust for a month.. and i didnt liked it :P.. its just too easy.. maybe :/ idk.. i dont like this game very much 😛
Post Date: 02:12 14-03-2013
Rating: 3
Author: akshaj
Comment: you would like it if u like card games nyway… i dnt like it coz i dnt like card games.. nyway good by the standars of card games