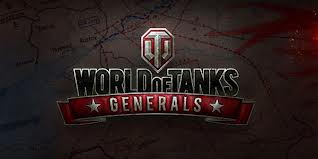 World of Tanks Generals is a free-to-play collectible card online game focused\non World War II gameplay. Using a variety of units, players must destroy enemy headquarters at all cost. Victory, however, won't come easily. Strategy and tactics must be successfully utilized in order to win and with every single move straddling the line between victory and defeat, players must carefully plan their every action.
Post Date: 08:53 19-06-2015
Rating: 8
Author: dragosbuzz
Comment: It is a game that I did not expect to see him in this form, but it is a good game and worth playing. I'm the kind of person who likes magic and I play Hearthstone a lot.
Post Date: 17:07 31-07-2014
Rating: 10
Author: Boban
Comment: Game
Post Date: 12:49 28-06-2014
Rating: 5
Author: Vrcinac
Comment: excelent game for world of tanks lovers 🙂
Post Date: 15:02 08-05-2014
Rating: 8
Author: Gavra10
Comment: Its good game 😀 I love WoT 😀
Post Date: 07:57 30-04-2014
Rating: 8
Author: Aki013
Comment: Its good game.Not so popular but its good.You need good plan for every action and to have teamwork. 8/10
Post Date: 04:06 27-06-2013
Rating: 8
Author: mmowiz
Comment: browser based card game based on the go popular world of tanks. the wot community here should love it!